Swiss Institute Annual Architecture and Design Series: Third Edition, READYMADES BELONG TO EVERYONE: Curated by Fredi Fischli and Niels Olsen
Jun 23 -
Aug 19 2018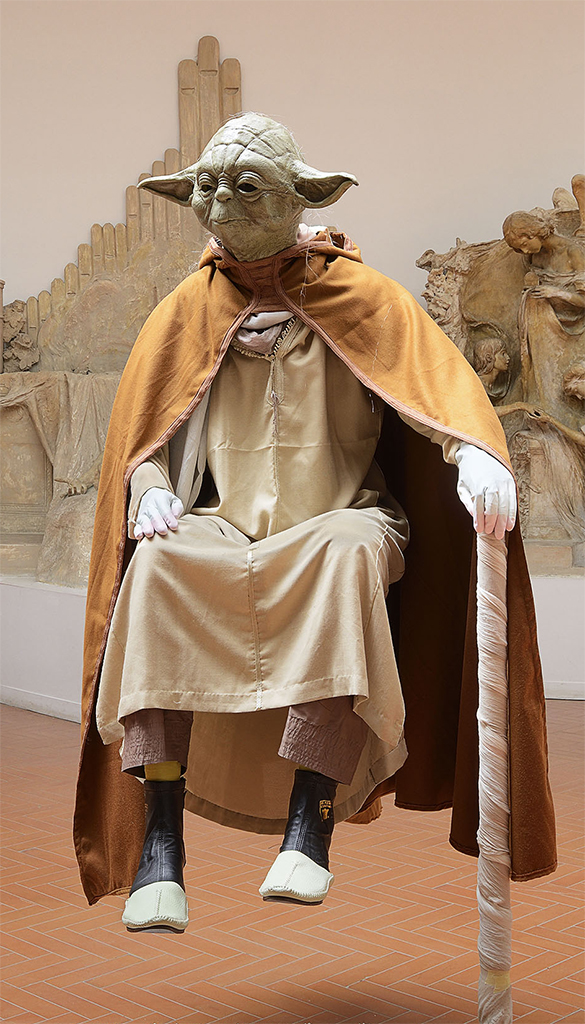 Swiss Institute Architecture and Design Series: 3rd Edition
READYMADES BELONG TO EVERYONE
Curated by Fredi Fischli and Niels Olsen
June 23–August 19, 2018
Including works by Architecten De Vylder Vinck Taillieu, Lutz Bacher, Alan Belcher, Daniella Betta, Petra Blaisse / Inside Outside, Jennifer Bolande, Arno Brandlhuber, LaKela Brown, Merlin Carpenter, Caruso St John, Christo, Alain Clairet, Claire Fontaine, Maria Eichhorn, Sylvie Fleury with Lady Pink, Wade Guyton, Trix and Robert Haussmann, Koo Jeong A, Pierre Joseph, Christian Kerez, Rem Koolhaas, Lacaton & Vassal, Adriana Lara, Klara Lidén, Ken Lum, Mathieu Malouf, Chloe Maratta, Lucy McKenzie, Sveta Mordovskaya, MOS Architects, Kaspar Müller, OFFICE Kersten Geers David Van Severen, Oliver Payne and Nick Relph, Cedric Price, Cecilia Puga, Smiljan Radic, Emanuel Rossetti, Aldo Rossi, Sauter von Moos in collaboration with Herzog & de Meuron, Sergison Bates Architects, Ser Serpas, Richard Sides & Gili Tal, Lena Tutunjian, Flannery Silva, Reena Spaulings, Jan Vorisek, Martin Wong, Lena Youkhana, Heimo Zobernig.
With public programs by Adjustments Agency, Yuji Agematsu, Germane Barnes, Eva Díaz, David J. Getsy, Gordon Hall, Helen Molesworth, David K. Ross, Nathan Silver, Martino Stierli, Aurora Tang of The Center for Land Use Interpretation, Chandraguptha Thenuwara, Jan Vorisek and more.
Swiss Institute is delighted to announce the third edition of its Architecture and Design Series, entitled READYMADES BELONG TO EVERYONE. This marks the inaugural exhibition at SI's new home in the heart of the East Village, located at 38 St Marks Pl. Curated by Niels Olsen and Fredi Fischli, directors of exhibitions in the Institute for the History and Theory of Architecture (gta) at the Swiss Federal Institute of Technology (ETH) in Zürich, READYMADES BELONG TO EVERYONE features more than 50 artists, architects and collectives from 16 countries with 17 new commissions. The exhibition extends contemporary understandings of the readymade, as it has filtered through histories of art, design and architecture to become mutated, redoubled, and accelerated in urban environments of commerce and control.
It has been more than a century since Marcel Duchamp reorganized aesthetic categories with his seminal Fountain (1917), creating new attention to context and found or manufactured materials. By the 1980s, such artistic conversations had evolved into strategies of appropriation even more explicitly associated with critique, especially in regard to mass- produced objects and commercial imagery. During that decade, the immediate neighborhood of Swiss Institute's new location in the East Village became an epicenter of experimentation with readymade forms: David Hammons sold snowballs to passersby in his Bliz-aard Ball Sale on Cooper Square in 1983; and works by artists such as Jeff Koons, Haim Steinbach, and Jennifer Bolande, featuring everyday items, were shown at galleries such as International with Monument, started by artists Kent Klamen, Elizabeth Koury, and Meyer Vaisman, and Nature Morte, run by artists Peter Nagy and Alan Belcher. The project from which this exhibition takes its name, readymades belong to everyone®, founded by artist Philippe Thomas, also debuted nearby in 1987, when Cable Gallery was transformed into a public relations agency that adopted the modes of advertising production for art. This exhibition includes works "produced" by the agency, in which collectors were transferred authorship of the work that they purchased.
Just as Duchamp was responding to the rise of industrial production with his readymades, so too were architects reflecting on the reality of the machine age in their work. For Le Corbusier, the objet trouvé of the steamboat became the ultimate ideal for architecture, a fetishization of the innovation made by engineers in this time. Later, Alison and Peter Smithson formulated their own concept of the "as found" in architecture, Denise Scott Brown and Robert Venturi published Learning from Las Vegas (1972), and Charles Jencks and Nathan Silver established a manifesto for improvisation with Adhocism (1972).
Drawing on these overlapping histories, READYMADES BELONG TO EVERYONE creates a cityscape of readymade objects, staging an urban environment that emphasizes issues of security, real estate and surreality and echoes everyday life in many of today's major metropolitan areas. Architectural contributions that employ readymade forms and styles as political or playful gestures include Rem Koolhaas's Field Trip (1971), which takes the Berlin Wall as a found object of study, and Aldo Rossi's Prototype for a Cabina (1981), which uses avernacular beach hut as a model. To reflect the contemporary role of the readymade in architecture, the exhibition draws upon recent practices such as Lacaton Vassal's appropriation of an existing industrial building for the FRAC museum in Dunkerque and Smiljan Radic's use of found objects in models. Notional readymades employed by artists in the exhibition include street performers, garbled t-shirts aimed at tourists and teenagers, and the branding of international hotel chains. Jennifer Bolande's Conjunction Assemblage (1988) constructs hi-rise architecture from appliances associated with domestic labor, while videos by Lucy McKenzie and Lena Youkhana present subversive variations on the property tour.
As the first exhibition in Swiss Institute's new building, READYMADES BELONG TO EVERYONE includes objects that belong to both interior and exterior spaces, creating a transitive zone in which viewers quickly pass through markers of institutions, corporations and homes. Shifts in scale and time period are also employed throughout. In this disorientation, the exhibition creates a model of the contemporary city, a readymade in itself.
***
READYMADES BELONG TO EVERYONE is made possible through the support of Department of Architecture, ETH Zürich, the Graham Foundation for Advanced Studies in Fine Arts, the Consulate General of Sweden in New York, and the SI Architecture and Design Council: Annabelle Selldorf, Chair, Andreas Angelidakis, Marc Benda, Felix Burrichter, Alexandra Cunningham Cameron, Demisch Danant, and Beatrice Galilee (list as of June 18, 2018). Swiss Institute, Fredi Fischli and Niels Olsen also thank Bob Nickas, MAMCO Musée d'art moderne et contemporain , Genève, Claire Burrus, and Project Native Informant for their insights and advice. Swiss Institute extends its deepest gratitude to the lenders to the exhibition: the artists; Cabinet, London; CHOLE Atelier; Drawing Matter Collections; the Estate of Martin Wong; Galerie Lange & Pult, Zürich; Greene Naftali, New York; Hélène Binet; Jan Kaps, Cologne; Miyoung Lee and Neil Simpkins; Massimo Minini, Brescia; Museum of Contemporary Art San Diego; Petzel Gallery, New York; P.P.O.W., New York; Reena Spaulings Fine Art, New York; Shane Akeroyd Collection, London; T293, Rome; Hit and Run Productions, New York.
About the curators
Fredi Fischli and Niels Olsen are curators based in Zürich and directors of gta exhibitions – an institution for art and architecture at ETH Zurich's Department of Architecture. Together they have curated numerous international exhibitions, including Theft Is Vision at LUMA Foundation, Zürich (2017); Trix & Robert Haussmann at KW Institute for Contemporary Art, Berlin (2018); a tribute show at Michel Majerus Estate, Berlin (2016); 69/96 with Bob Nickas at Gebert Foundation, Rapperswil (2014); Keiichi Tanaami: No More War at Schinkel Pavillon, Berlin (2013); and The Log-O-Rithmic at GAMeC, Bergamo (2012). Recent publications include Richard Hamilton and Sigfried Giedion – Reaper; William Leavitt, The Particles; and Trix + Robert Haussmann. They are contributing editors of Kaleidoscope Magazine and their interviews have appeared in numerous catalogues for artist such as Uri Aran, Albert Oehlen and Keiichi Tanaami.

SI Programming is made possible in part with public funds from Pro Helvetia, Swiss Arts Council; the New York State Council on the Arts, with the support of Governor Andrew Cuomo and the New York State Legislature; and the New York City Department of Cultural Affairs in partnership with the City Council. Main sponsors include the LUMA Foundation and Friends of SI. SI gratefully acknowledges its benefactors UBS and Stella Artois, Swiss Re as Public Programs Presenting Sponsor, Vitra as Design Partner, and SWISS as Travel Partner.
Press Contacts:
Nadine Johnson, Nadine@NadineJohnson.com
Evan Lenox, Evan@NadineJohnson.com
212-228-5555
Image: Detail of Claire Fontaine, Yoda, 2016. Courtesy of the artist and T293, Rome.
Related Events
Press