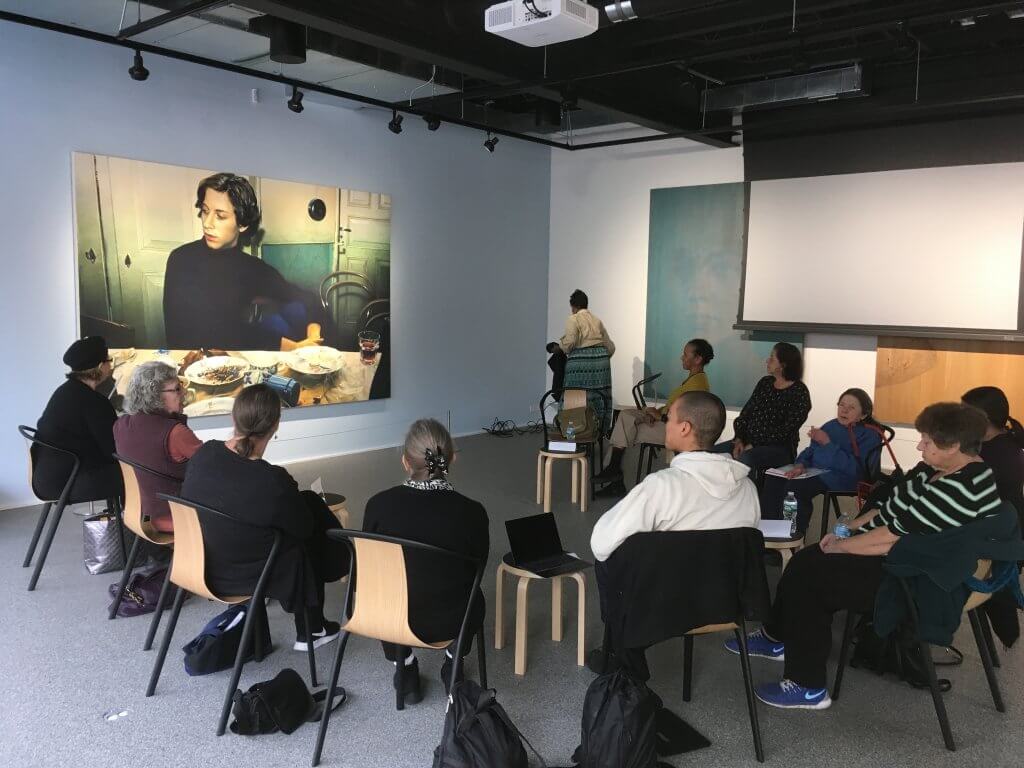 SI's multigenerational class, Contemporary Art Topics, began in 2018 in partnership with the Educational Alliance Sirovich Center, a nearby center for older adults in the East Village. During the pandemic, SI embarked upon a new opportunity to engage adults of all ages, and connect the older adult students from Sirovich to a wider community through multigenerational classes.

Open to adults of all ages, SI's Contemporary Art Topics program is a unique discussion-based course designed to investigate current themes and issues being explored by living artists today. Thematically-based and artist-led, these two-hour classes introduce concepts and ideas in contemporary art through lectures, discussions, artists visits, field trips, and studio time.
Past program topics have included: the four elements in contemporary art, contemporary artists creating urban space interventions, regenerative life cycles in art making, materials and processes, use of color in contemporary art practice, history of color materiality, wandering as art, craft and folk arts, and art through the decades. With Lead Educator Julia Norton.
The theme for Winter 2023's class was Reimagining Craft in Contemporary Art, where we explored craft mediums such as textiles, embroidery, ceramics, and woodworking, among others, and looked at how these forms of making are employed by contemporary artists in their work in new and exciting ways. We deconstructed the narrative of what constitutes the category of "folk" or "outsider" artist with a critical eye on how these groups are discussed and shown within the canon of art history and in arts institutions. Bolstered by the participation of a multigenerational group of artists and learners, each class included lectures, discussions, slow looking at art, individual and group activities, as well as opportunities to share student artwork. These courses aim to center BIPOC, LGBTQ, and multigenerational artists from various backgrounds and mediums in each lesson plan. We invite guest artists and thinkers to share their work. Optional weekly readings and assignments allow for further exploration.
Please email education(at)swissinstitute(dot)net with any questions.
2023 UPCOMING CONTEMPORARY ART TOPICS CLASS:
Summer 2023 Topic, Dates, and Schedule Coming Soon!