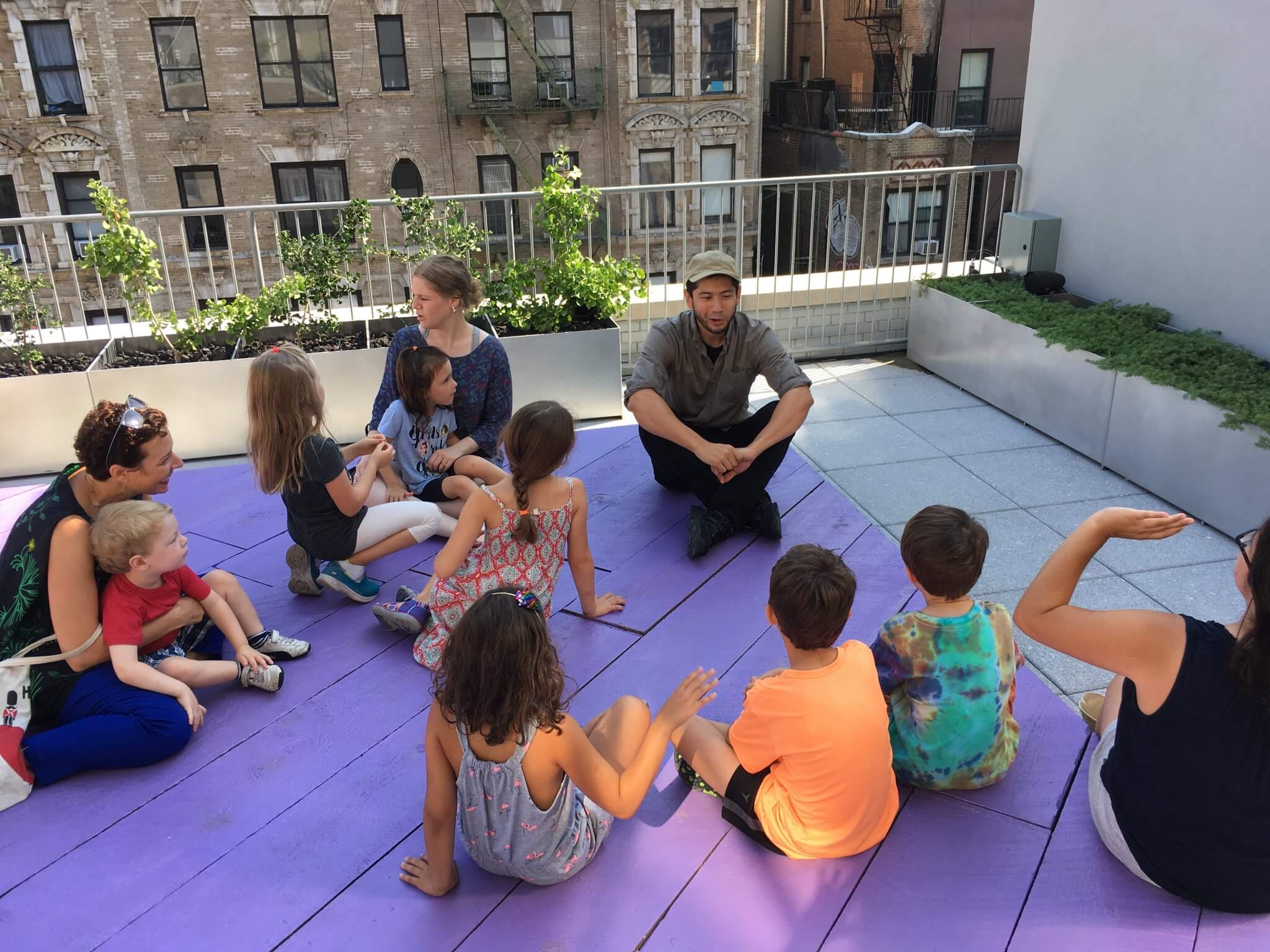 SI Education and Community Initiatives strive to respond to the most pressing issues in the East Village. As an arts institution founded by immigrants and free to the public, SI has deep roots in providing access to cultural engagements to all residents of New York and beyond.

SI is located within Manhattan Community Board 3 (CB3), a corner of New York City that has always been a destination for immigrants and artists. The CB3 district spans the East Village, Lower East Side, and parts of Chinatown, and is one of the most densely populated districts in the city. A third of the residents of CB3 are foreign-born and in addition to English, Spanish and Chinese, dozens of other languages can be heard throughout this historic neighborhood. Directly addressing the CB3 2020 District Needs Statement, SI offers creative experiences and programming for a breadth of audiences in the most need within the East Village.
SI Education and Community-focused programs are held in partnership with celebrated neighborhood organizations, including long-established East Village nonprofits such as Women's Prison Association, Sirovich Center for Balanced Living, GO Project, and local schools to serve approximately 1,500+ East Village/LES youth, families, and seniors throughout the year.
SI proudly partners with Brooklyn-based nonprofit Young New Yorkers as they expand to serve more young people in Lower Manhattan. SI is pleased be a member of Fourth Arts Block and Soho Arts Network, and supports the East Village Independent Merchants Association (EVIMA).
Please see below for recent press about SI and its community:
CityLab: NYC:Where the Police Offer a Free Art Class Instead of Prosecution
The Medium: This Art Gallery Proactively Hires Justice-Involved Women
The New York Times: Swiss Institute Has a New Home Ready-Made for Art
Please contact lou@swissinstitute.net with any questions.