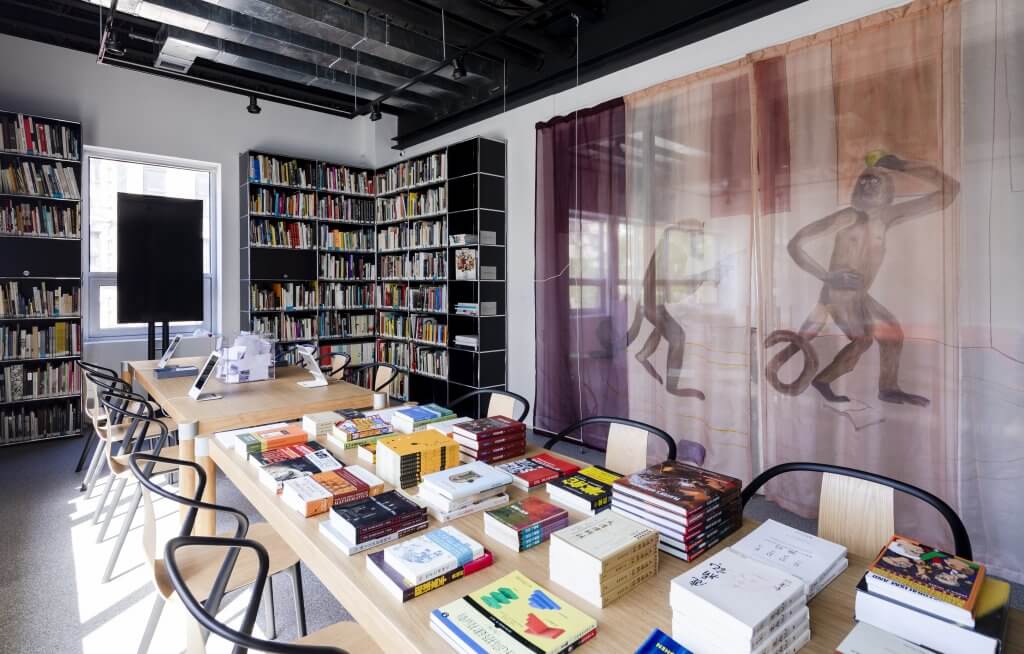 As a crucial part of its mission, SI provides artist-led arts education opportunities for children and their caregivers, pre-teens, teens, and older adults. Often hosted in collaboration with longstanding community organizations, the SI Education Initiative seeks to provide audiences with meaningful engagements with contemporary art and artists and offer new perspectives, connections to urgent issues, and provide a space for creative expression.
SI's Education Programs are unique in that artists–either in current, past, or forthcoming exhibitions–are at the center of the workshops, directly driving forward dialogue and experiences in art-making together with a core group of teaching artists. 
Current programs include: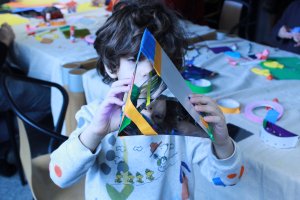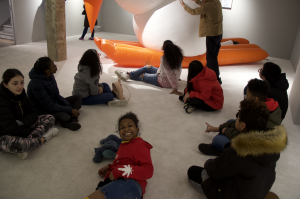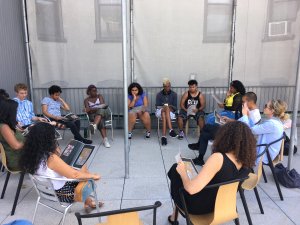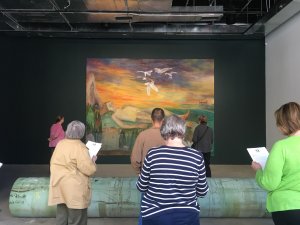 Older Adults + Multigenerational Learning
SI's education partners include Educational Alliance's Sirovich Center for Balanced Living, Free Arts NYC, GO Project, Little Missionary's Sara Curry Preschool, New York City's Department of Youth and Community Development, and School of the Future.
Participating artists have included Alfatih, Judith Bernstein, Aslı Çavuşoğlu, Maria Chavez, Alia Farid, Christina Forrer, Michèle Graf and Selina Grüter, Irena Haiduk, Gordon Hall, Frank Heath, Lena Henke, Rodrigo Hernández, Madeline Hollander, Jibade-Khalil Huffman, Khalil Robert Irving, Steffani Jemison, Anna K.E., Karen Lamassonne, Liz Magic Laser, Lorenza Longhi, Nancy Lupo, Shawn Maximo, Florian Meisenberg, Adriana Monterrubio, Ceylan Öztrük, Mimi Park, Jessi Reaves, Carissa Rodriguez, Mayra A. Rodríguez Castro, Rachel Rose, Real Madrid, Gabriel Rivera, Legacy Russell, Shanzhai Lyric, Aviva Silverman, Jasper Spicero, Julia Tcharfas, Jan Vorisek, Michael Wang, Lyndsy Welgos, Angharad Williams & Mathis Gasser, Alex Wolfe, Amy Yao, Shirin Youssefi, and Julia Znoj.
SI Education Advisory Board: Frederica-Azania Clare, Georgie Devereux, Gabriela López Dena, Julia Norton, Mimi Sieradzki, Nancy Jeffries, Neal Flynn, and Sarie Teichman.
Please contact education(at)swissinstitute(dot)net with any questions.
***
SI gratefully acknowledges support for Education Programs from the Stavros Niarchos Foundation. Additional support is provided by the SI Education Council.

SI Programming is made possible in part with public funds from Pro Helvetia, Swiss Arts Council; the New York State Council on the Arts with the support of the Office of the Governor and the New York State Legislature; and the New York City Department of Cultural Affairs in partnership with the City Council. Main sponsors include the LUMA Foundation, Friends of SI, and the Horace W. Goldsmith Foundation. SI gratefully acknowledges Swiss Re as SI ONSITE sponsor, Vitra as Design Partner, Crozier Fine Arts as Preferred Shipping Art Logistics Partner, and SWISS as Travel Partner.
Critical operating support has been provided to SI in 2020-23 as part of a collective fundraising effort. We thank the following supporters: Mellon Foundation, Teiger Foundation, the Willem de Kooning Foundation, the Helen Frankenthaler Foundation, Cy Twombly Foundation, the Stavros Niarchos Foundation, the Destina Foundation, Henry Luce Foundation, Arison Arts Foundation, the Fox Aarons Foundation, the Jacques and Natasha Gelman Foundation, David Rockefeller Fund, Sotheby's, Blavatnik Family Foundation, Robert Lehman Foundation, the Jill and Peter Kraus Foundation, the Milton and Sally Avery Arts Foundation, and the Richard Pousette-Dart Foundation.
SI is grateful to Materials for the Arts for its in-kind support of our Education Programs.
Image: Selldorf Architects and Field Condition