Jun 28 2018
Jan Vorisek –Edge-o-phobia, Live
Thurs | 7PM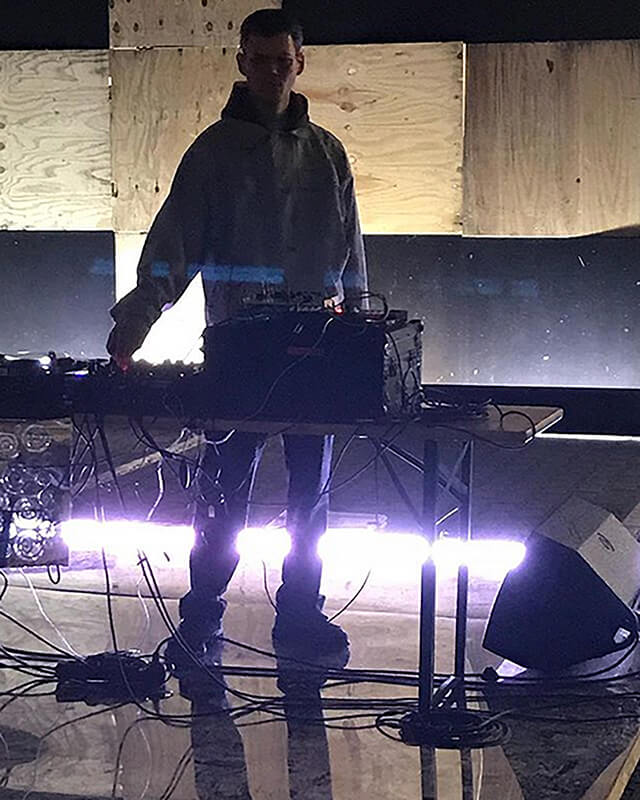 Jan Vorisek works across sculpture, installation, performance, improvised music, and noise. In site-specific assemblages of accumulated materials and objects, the elements that he exhibits are continuously disassembled to be subjected to new systems of organization. Subtly animated structures and scores emerge to function as both the producers of and resonant spaces for sounds. The recurring motif of corrosion—of infinitive configurations of sound and objects—is used as a production method: ongoing adjustments of the used sonic materialities and vibrating surfaces are constitutive of Vorisek's potentially endless production processes.
On the occasion of READYMADES BELONG TO EVERYONE, Vorisek continues this endeavor with a new iteration of his ongoing piece, Edge-o-phobia.
Please RSVP to rsvp@swissinstitute.net. Please note: events at Swiss Institute are limited capacity, and entry is on a first-come, first-served basis.
Jan Vorisek (born in Switzerland, 1987) lives and works in Zurich. He recently had a solo exhibition entitled "Total Fragmented Darkness" at Hard Hat, Geneva (2017). Recently he has shown in group exhibitions at Kunsthalle Exnergasse, Wien (2017); Kunstverein Braunschweig, Braunschweig (2017); Kunsthalle St.Gallen (2016/17);  Espace Aurlaud, Lausanne (2016); and Kunsthaus Glarus (2016). Recent performances include Spring Workshop, Hong Kong (2016); LUMA Foundation, Zurich (2016); Cave12, Geneva (2016, with Timotheé Calame); TG, Nottingham (2015); and Kunsthalle Zurich (2015). Together with Mathis Altmann and Lhaga Koondhor, he organizes a series of club nights called HOUSE OF MIXED EMOTIONS or in short H.O.M.E.
This program is made possible in part through support from the Consulate General of Switzerland in New York.

Related Exhibitions