Jul 23 2018
Lecture | Germane Barnes: Sacred Stoops
Mon | 7PM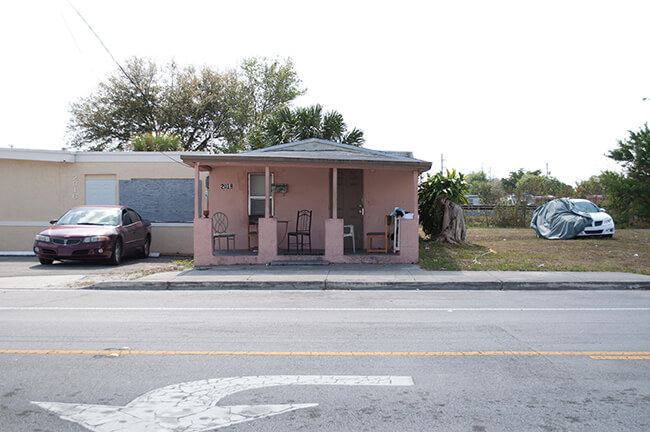 On the occasion of READYMADES BELONG TO EVERYONE, Swiss Institute together with the Graham Foundation for Advanced Studies in Fine Arts are pleased to present a lecture by German Barnes, in which he will discuss the porch as entry point to the home as well as issues of race, segregation, and spatial politics.
Barnes writes: "The Porch is one of the most recognizable symbols in the history of the traditional American home. From historic Shotgun Homes in New Orleans to Bungalow Homes in Chicago, the porch has been a key space of congregation for African-Americans. Often viewed as an accessory to the main structure, this covered area actually shapes the narrative of many who utilize it. Operating as interstitial space, simultaneously public and private, the stoop is an important space for observation of collective identity that has molded the perception of numerous black communities. Depending on vernacular and location, the porch manifests itself in many different ways. It is also an overt reminder of how racism and the built environment continue to shape this country."
Please RSVP to rsvp@swissinstitute.net. Please note: events at Swiss Institute are limited capacity, and entry is on a first-come, first-served basis.
Born in Chicago, IL Germane Barnes' research and design practice investigates the connection between architecture and identity. Learning from historical data and perspectives from within architecture as well as cultural and ethnic studies, he examines how the built environment influences the social and cultural experience. His research and design contributions have been published and exhibited in several international publications and institutions including The Graham Foundation for Advanced Studies in the Fine Arts, ICA Miami and Curbed.com, where he was named a member of the 2015 Class of Young Guns.
Related Exhibitions