Jul 11 2018
Artist Talk | David K. Ross: A few anecdotes about architectural mock-ups
Wed | 7PM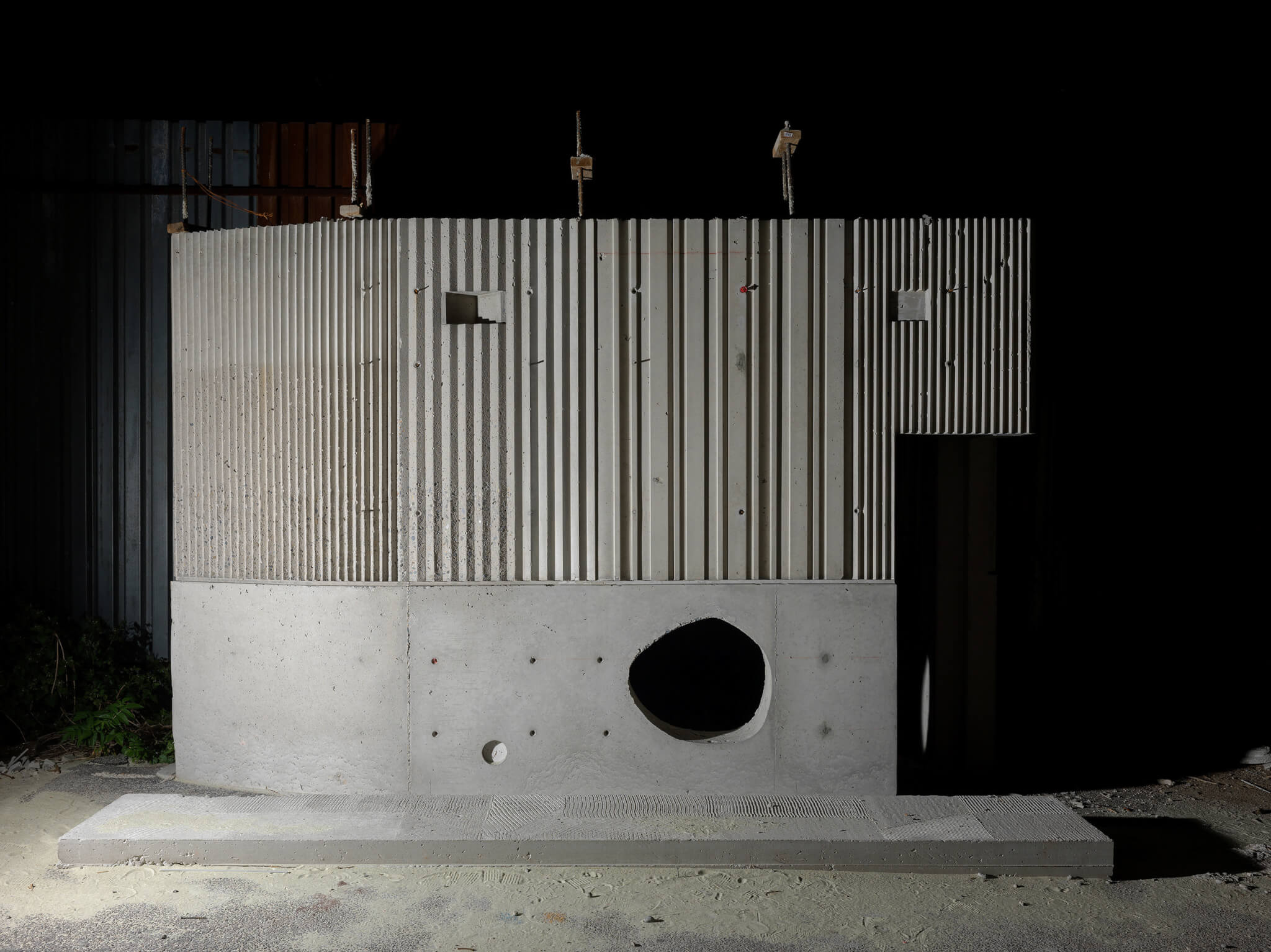 On the occasion of READYMADES BELONG TO EVERYONE, Swiss Institute together with the Graham Foundation for Advanced Studies in Fine Arts are pleased to host a talk by David K. Ross. Ross will present recent images from Archetypes, a photographic project that documents full-scale architectural mock-ups found on construction sites and testing facilities around the globe.
Ross writes: "A form of proxy architecture, the mock-up is frequently comprised of disparate elements from a single, as-yet unbuilt structure. Windows, curtain wall systems, or material samples often find themselves coupled together in an assemblage that bears more resemblance to public art installations than to architecture. Built to a scale of 1:1 and assembled to assist with particularly difficult construction details, the mock-up aids in the overall understanding of how a building's components will appear or function.The mock-up's temporary status, combined with its lack of spatial articulation — they are built to test surfaces and materials, not spaces — puts it in league with another better known architectural typology: the film set. To this end, the Archetypes project utilizes direct, dramatic lighting to isolate the mock-ups from their often haphazard construction site settings, permitting a more focused reading of the structures — as if on a stage — paradoxically rendering these para-architectural objects more ambiguously."
Please RSVP to rsvp@swissinstitute.net. Please note: events at Swiss Institute are limited capacity, and entry is on a first-come, first-served basis.
David K. Ross's projects lie at the intersection of photography, film and installation, with a particular interest in the ephemeral and inchoate aspects of civic or cultural infrastructures. Ross is based in Montreal, Canada where he is currently a Visiting Researcher at the Faculty of Fine Arts at Concordia University, Montréal. He is the recipient of numerous awards and grants for his work including support from the Graham Foundation for Advanced Studies in Fine Arts, Arts Council England, the Canada Council for the Arts and the Conseil des arts et des lettres du Québec. His work has been exhibited and screened widely, including at The Graham Foundation, CineMarfa, the Toronto International Film Festival, the Musée d'art contemporain de Montréal and the National Gallery of Canada.
Image: Art Gallery, Bushwick (SO-IL), 2017. Courtesy of David K. Ross and Patrick Mikhail Gallery
Related Exhibitions