Jul 12 2018
Performance | Yuji Agematsu: 2016.02.01/16, Bowery and Delancey St
Thurs | 7PM - 10PM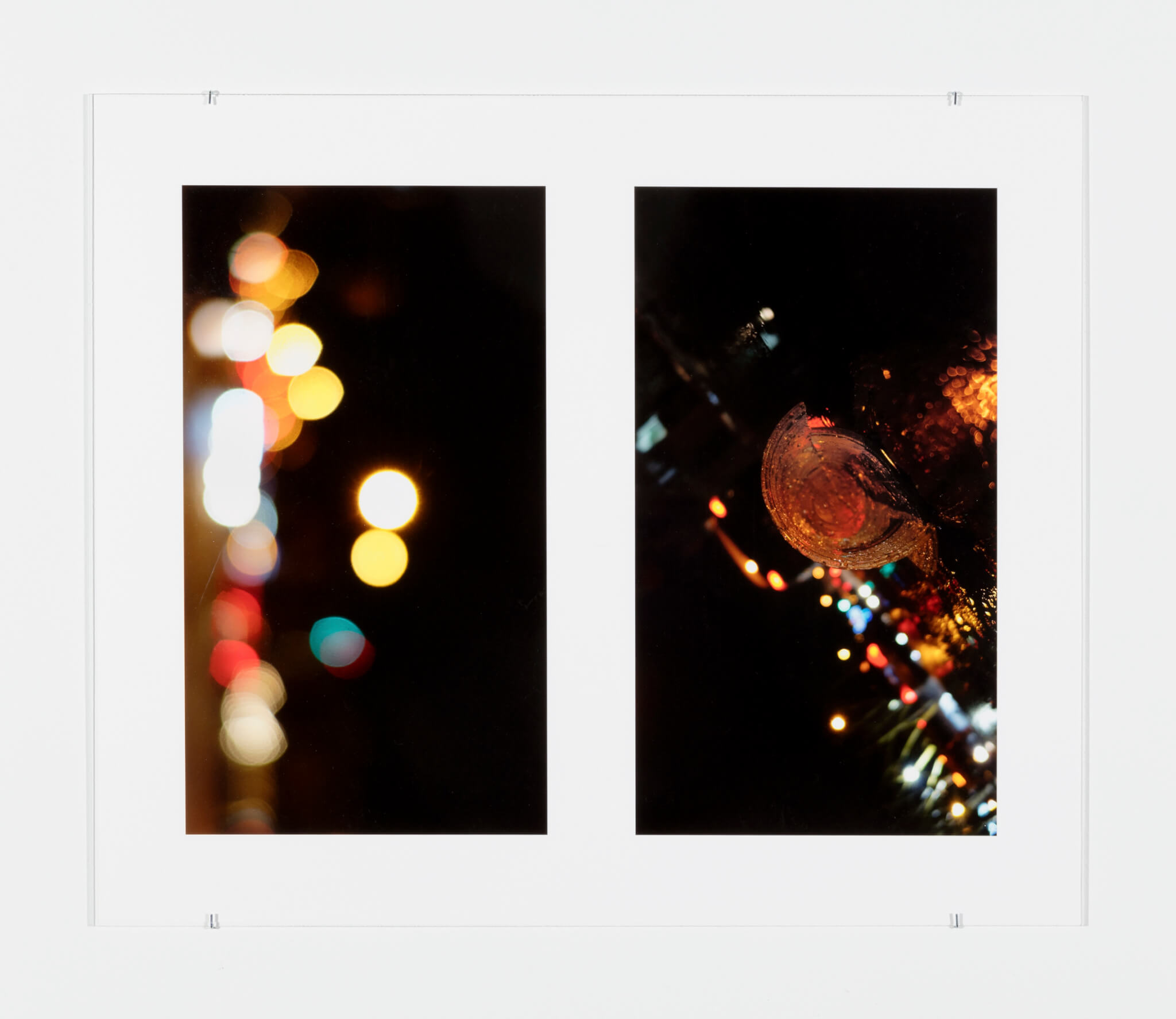 On the occasion of READYMADES BELONG TO EVERYONE, please join us for a performance by Yuji Agematsu, in which the artist will present a dual projector digital slide show of images taken on the intersection of the Bowery and Delancey Street over the course of two rainy nights in February 2016, accompanied by ambient sounds that were recorded in the same intersection.
Please RSVP to rsvp@swissinstitute.net. Attendees are welcome to come and go at any point throughout the performance.
Please note: events at Swiss Institute are limited capacity, and entry is on a first-come, first-served basis.
Yuji Agematsu was born in 1956 in Kanagawa, Japan. He lives and works in Brooklyn, NY. Agematsu studied with Tokio Hasegawa, a member of the band Taj Mahal Travellers, and the jazz drummer and choreographer Milford Graves. He has had solo exhibitions at TZ Art & Co. (1994), Anthology Film Archives, NY (2004), Yale Union, Portland  (2014), Artspeak, Vancouver (2014), and the Power Station, Dallas (2018). In 2015, he was the focus of Walk on A, B, C, at the Whitney Museum of American Art. Among other group exhibitions, Agematsu's work was included in The Keeper, New Museum, NY (2016), Speak Lokal, Kunsthalle Zurich (2017),Ritual, Aspen Art Museum (2017), as well as in Looking Back / The 7th White Columns Annual, NY (2013). His work is in the permanent collections of the Whitney Museum of American Art and the Albright-Knox Art Gallery.
Image: Yuji Agematsu. 2016.02.01/16, Bowery and Delancey St, 2016. Courtesy the artist and Miguel Abreu Gallery, New York.
Related Exhibitions