Swiss In situ | Marta Riniker-Radich: Every home a fortress every hearth a blossom
Nov 02 -
Dec 18 2016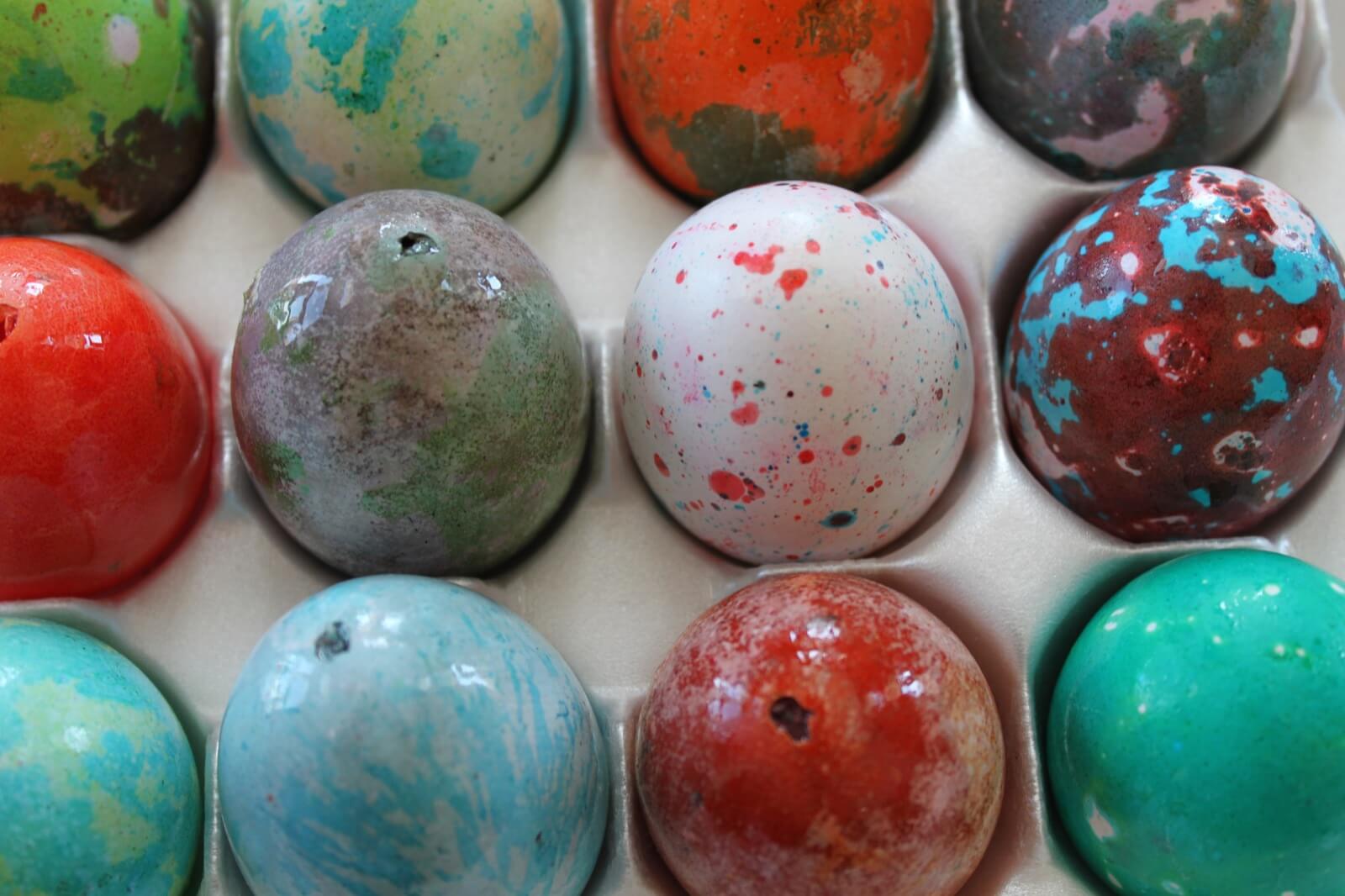 Swiss Institute is pleased to present Every home a fortress every hearth a blossom, an exhibition of new works by artist Marta Riniker-Radich (b. 1982, lives and works in Geneva, Switzerland). For her first US solo exhibition, Riniker-Radich focuses on rural anti-government organizations that have flourished in the America in recent years. Comprised of drawings, sculptures, and architectural interventions, the exhibition highlights the contradictory desires and fears underpinning such movements.
Riniker-Radich, who is best known for her luminescent pencil drawings, has here created a new series depicting allegorical environments of care and control. The soft-hued images feature marbled eggs and intricately decorated cupcakes, handcrafted goods associated with rituals of domesticity. These delicate objects are confined within severe architectures designed to isolate and protect.
To create a sense of privacy, the artist has placed filters on the windows of the gallery and fabricated customized resin earplugs in visceral shades of pink and deep red. The thoughts mold the brain, as certainly as the brain molds the thoughts (2015) are a set of handmade whips, or carpet beaters, suggesting certain obsessive and aggressive aspects of cleanliness.
Hinting at a survivalist spirit, rudimentary water filtration systems drip water into buckets throughout the gallery. Meanwhile, a screen displays testimonials, culled from a militia website and message board, of individuals reacting to the supply packages they received in the mail in exchange for their dues.
Marta Riniker-Radich (b. 1982; Bern, Switzerland) lives and works in Geneva, Switzerland. She received a BFA from Haute Ecole d'Art et de Design, Geneva. Selected solo exhibitions include Aargauer Kunsthaus, Aarau (2016); Scuffling grinding tearing pounding banging slamming, Kunsthaus Langenthal, Langenthal (2013); and Zebedee, New Jerseyy, Basel (2010). Group exhibitions include A Form is a Social Gatherer, Plymouth Rock, Zurich (2015); A Place Like This, Kunsthaus Glarus, Glarus (2014); and Hotel Abisso, Centre d'Art Contemporain, Geneva (2013). She is the recipient of the Manor Kunstpreis Aargau (2016).
***
Swiss Institute has temporarily relocated to a 5,000 sq ft project space at 102 Franklin Street in Tribeca, where we are presenting programming under the name Swiss In situ. Prior to moving to our new building at 38 St. Marks Place in 2017, exhibitions and public programs are focused on temporary structures – including publishing formats, social experiments and architectural forms – set against the fast-mutating landscape of downtown Manhattan. Expanding upon the success of Swiss Institute's ONE FOR ALL series, which offered emerging artists a first institutional exhibition in the US, Swiss In situ presents new systems of research and production to New York audiences.
SWISS INSTITUTE PROGRAMMING IS MADE POSSIBLE IN PART WITH PUBLIC FUNDS FROM PRO HELVETIA, SWISS ARTS COUNCIL, THE NEW YORK STATE COUNCIL ON THE ARTS, WITH THE SUPPORT OF GOVERNOR ANDREW CUOMO AND THE NEW YORK STATE LEGISLATURE, AND THE NEW YORK CITY DEPARTMENT OF CULTURAL AFFAIRS IN PARTNERSHIP WITH THE CITY COUNCIL. MAIN SPONSORS INCLUDE LUMA FOUNDATION, THE ANDY WARHOL FOUNDATION FOR THE VISUAL ARTS, AND FRIENDS OF SWISS INSTITUTE (FOSI), 30th ANNIVERSARY LEADING PARTNERS INCLUDE UBS AND VICTORINOX. SWISS INSTITUTE GRATEFULLY ACKNOWLEDGES STELLA ARTOIS AS BENEFACTOR, SWISS RE AS PUBLIC PROGRAMS SPONSOR, VITRA AS DESIGN PARTNER, SWISS AS TRAVEL PARTNER AND UOVO FINE ART AS RELOCATION PARTNER. SPECIAL THANKS TO GALERIE FRANCESCA PIA AND NEW YORK WINDOW FILM CO. FOR PRODUCTION SUPPORT.
Related Events
Press