Swiss In situ | Against the Romance of Community
Sep 22 -
Oct 23 2016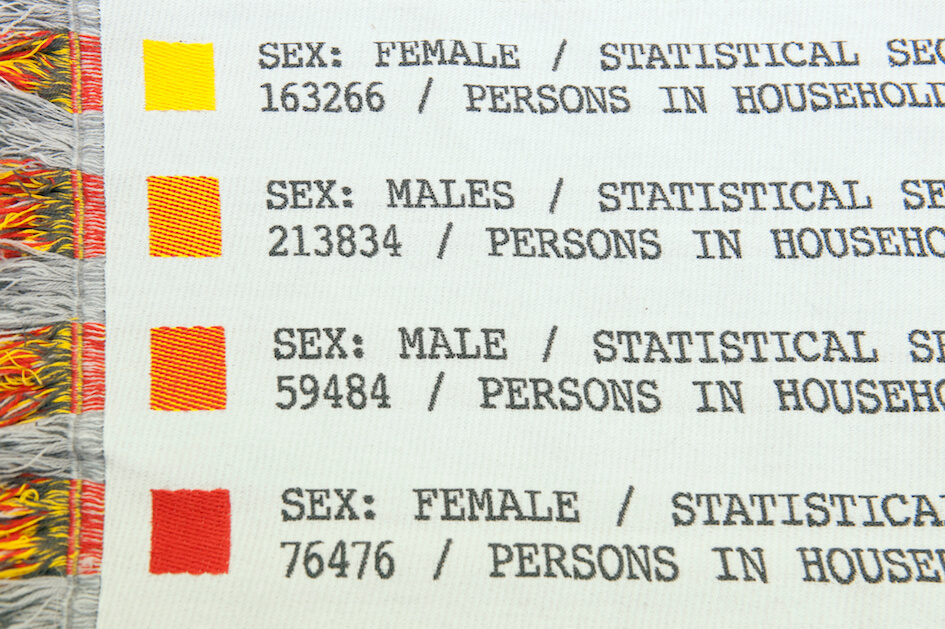 Connie Beeson/Halprin Workshops, Rossella Biscotti, Jibade-Khalil Huffman, Jesse Jones, Liz Magic Laser, Raivo Puusemp, Ramaya Tegegne
Against the Romance of Community is an exhibition of artworks focused on social dynamics, as well as the rhetoric, images and processes that organize or influence group behavior. Taking its title from a 2002 book by theorist Miranda Joseph, the exhibition draws on Joseph's questioning of the term "community", which is nearly always invoked as an unequivocal good with romantic or nostalgic connotations. Featuring historical and contemporary work, the exhibition includes several experimental positions that draw from city planning, architecture, choreography, advertising, and oral history.
The exhibition is bookended by two projects from the 1970s in which experimental practices intervene in local administration. Connie Beeson's Portapak video footage captures the 'Leadership Workshops' held by architect Lawrence Halprin and dancer Anna Halprin in 1971 in San Francisco. As part of an initiative to train community leaders, participants in the workshop created and performed 'scores' on the subjects of conflict, race and neighborhood relations. For Dissolution (1975-1976), conceptual artist Raivo Puusemp was elected mayor of Rosendale, New York. During his tenure, Puusemp used phenomenological approaches developed through his art practice to convince the people of Rosendale to dissolve the village government in order to resolve their financial and bureaucratic problems.
Three video works adopt highly persuasive aesthetics, designed to motivate groups politically. In Liz Magic Laser's Kiss and Cry (2015), figure skating children voice their anger at being deployed as pictures of innocence and announce themselves as a political class; in Jesse Jones's The Struggle Against Ourselves (2011), dancers recreate études from Soviet biomechanical workshops in the style of a Busby Berkeley musical, highlighting aesthetic dialogues between ideological paradigms; whilst in Jibade-Khalil Huffman's IF THIS MEANS YOU (2016), a persuasive rhetorical poetry has been wrought from seductive advertising imagery.
Ramaya Tegegne's research focuses on the movement of gossip amongst artist communities, and her performance lecture Bzzz Bzzz Bzzz (New Jerseyy) compiles oral testimonies to narrate a short history of New Jerseyy, an artist-run space in Basel, Switzerland. Finally, Rossella Biscotti's jacquard-woven textile, Other (current residents) (2015), is a visual depiction of those who were marked 'other' during two recent censuses taken in Brussels. Made with an industrial loom and summoning a Modernist aesthetic, the work articulates several forms of data processing that have long defined our understanding of communities.
***
Special thanks to Ellen Hartwell Alderman, Managing Director of Public Programmes, Graham Foundation; Krist Gruijthuijsen; William Whitaker, Curator and Collections Manager, Architectural Archives of the University of Pennsylvania School of Design; P!, New York; and Team Gallery, New York.
Swiss Institute has temporarily relocated to a 5,000 sq ft project space at 102 Franklin Street in Tribeca, where we are presenting programming under the name Swiss In situ. During this period of transition to a new long-term location in 2017, exhibitions and public programs are focused on temporary structures – including publishing formats, social experiments and architectural forms – set against the fast-mutating landscape of downtown Manhattan. Expanding upon the success of Swiss Institute's ONE FOR ALL series, which offered emerging artists a first institutional exhibition in the US, Swiss In situ presents new systems of research and production to New York audiences.
SWISS INSTITUTE PROGRAMMING IS MADE POSSIBLE IN PART WITH PUBLIC FUNDS FROM PRO HELVETIA, SWISS ARTS COUNCIL, THE NEW YORK STATE COUNCIL ON THE ARTS, WITH THE SUPPORT OF GOVERNOR ANDREW CUOMO AND THE NEW YORK STATE LEGISLATURE, AND THE NEW YORK CITY DEPARTMENT OF CULTURAL AFFAIRS IN PARTNERSHIP WITH THE CITY COUNCIL. MAIN SPONSORS INCLUDE LUMA FOUNDATION, THE ANDY WARHOL FOUNDATION FOR THE VISUAL ARTS, AND FRIENDS OF SWISS INSTITUTE (FOSI), LEADING PARTNERS INCLUDE UBS AND VICTORINOX. SWISS INSTITUTE GRATEFULLY ACKNOWLEDGES STELLA ARTOIS AS BENEFACTOR, SWISS RE AS PUBLIC PROGRAMS SPONSOR, VITRA AS DESIGN PARTNER, SWISS AS TRAVEL PARTNER AND UOVO FINE ART AS RELOCATION PARTNER.
Media Contact: Dan Tanzilli / Katie Wisniewski, Third Eye
dan@hellothirdeye.com / katie@hellothirdeye.com, +1 646-593-8713
Image: Rossella Biscotti, detail of Other (current residents), 2015. Courtesy the artist and mor charpentier, Paris.
Related Events
Press