Oct 05 2016
Lecture Performance | Ramaya Tegegne: Bzzz Bzzz Bzzz (New Jerseyy)
Wed | 7pm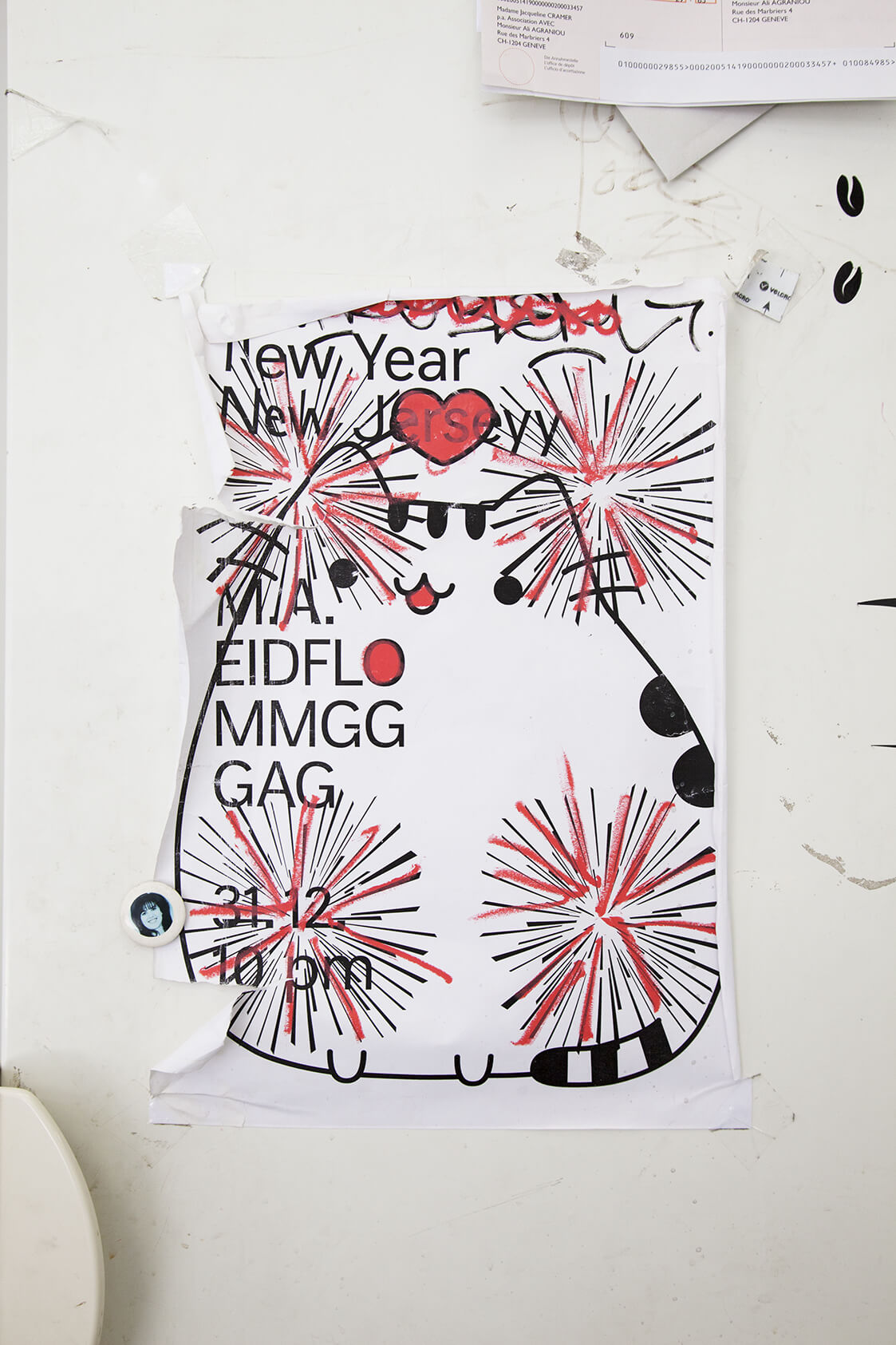 As part of Against the Romance of Community, please join us for Bzzz Bzzz Bzzz (New Jerseyy), a lecture performance by Ramaya Tegegne.
"In a video interview, film scholar Marc Siegel introduces gossip as a helpful model to understand how artist collectives or different groups come together, define themselves, and break apart. Gossip isn't simply a means of oral communication, but a type of knowledge as well as a hypothetical logic of thought. It generates shared speculations, collective convictions, values and systems of reference. It helps forging intimacy, creating trust and strong bonds between its performers. This lecture is the transcript of a series of discussions with seven people more or less involved in the now deceased offspace New Jerseyy in Basel. It is a part of my research observing gossip in the context of group dynamics specifically within artistic communities." -Ramaya Tegegne
Please RSVP to rsvp@swissinstitute.net.
Ramaya Tegegne is a Geneva-based artist who often involves herself and others in research on artist collectives and artistic communities. Her latest artists' books Bzzz Bzzz Bzzz and Ménage à Trois, as well as the solo exhibitions Respektive at Marbriers 4 in Geneva, and Somebody in New York Loves Me in Fri Art Kunsthalle Fribourg explored these notions together with artists, theorists and others. Her recent exhibitions and performances include Tbilisi 16, Shindisi, Georgia; Oslo 10, Basel; The Duck, Berlin; Galerie Emanuel Layr, Vienna; Gasworks, London; Model Project, Vancouver; Maladie d'Amour, Grenoble; and Schinkel Pavillon, Berlin. She was previously co-director of the art space Forde in Geneva and is co-founder of the curatorial project and bookshop Oraibi + Beckbooks in Geneva.
Press
Related Exhibitions