Sep 28 2016
Screening | The Here and the Now (Zurich 1:1)
Wed | 7pm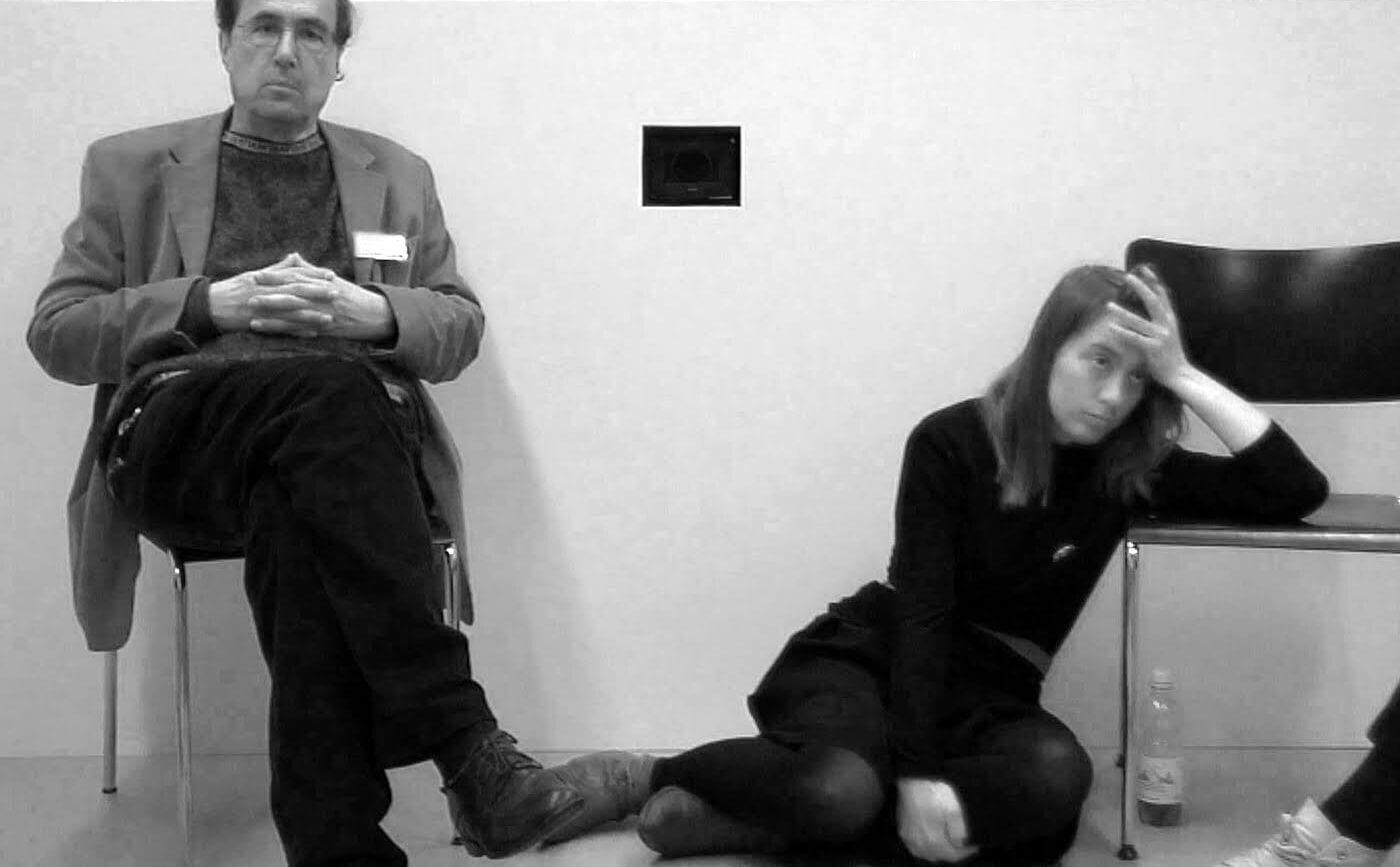 In conjunction with Against the Romance of Community, please join us for a screening of Leigh Ledare's The Here and the Now (Zurich 1:1). Ledare will introduce the work, as well as answer questions immediately following.

In the second half of the twentieth century, psychologists at the Tavistock Institute in London developed an experimental, structural approach to the study of authority relations and group dynamics. Employing that methodology, Leigh Ledare organized and filmed three days of Tavistock sessions with 21 individuals living in Zurich. He did so with the help of six psychologists who both ran and participated in the groups. Initially produced for Manifesta 11, Ledare's intention was to stage a space for enacting latent contradictions and tensions simmering below the surface of Swiss society. Swiss Institute will screen one 70-minute, subtitled session, from over 17 hours of film.
Please RSVP to rsvp@swissinstitute.net.
The work of artist Leigh Ledare maps psychosocial relations inscribed within the various orders of photography, language, and public and private social constructions. Ledare's exhibitions and projects have been exhibited extensively in the US and abroad, with a solo presentation most recently at Manifesta 11 in Zurich, Switzerland (2016); as well as solo surveys at Charlottenburg Kunsthall, Copenhagen (2013), and WIELS Contemporary Art Centre, Brussels (2012). Publications by Ledare include: Double Bind, Conversations (A.R.T. Press, 2015) co-written with Rhea Anastas; Ana and Carl and some other couples (Andrew Roth, 2014), a collaboration with Nicolas Guagnini; Leigh Ledare, et al. (Mousse Publishing, 2012); Double Bind (MFC-michèle didier, 2012); Pretend You're Actually Alive (PPP Editions/Andrew Roth, 2008). His work is included in the collections of The Museum of Modern Art, New York; The Museum of Contemporary Art, Los Angeles; and the Museum of the Art Institute of Chicago.
Image: The Here and the Now (Small Group 1, Session 2), 2016. Courtesy the artist.
Related Exhibitions