SI Reading Room | Heman Chong & Ken Liu: Legal Books (Shanghai)
Jun 23 -
Aug 19 2018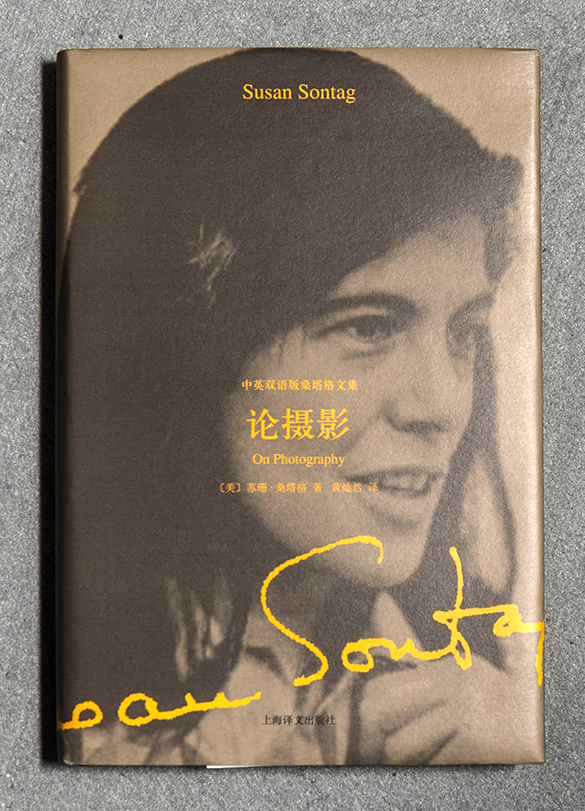 Swiss Institute is delighted to present Legal Books (Shanghai), an exhibition and bookshop by Heman Chong and Ken Liu. This marks the inaugural library exhibition in SI's Library and Reading Room at Swiss Institute's new home at 38 St Marks Pl, in the heart of the East Village.
Legal Bookshop (Shanghai) is a selection of books relating to the legal system in China. For this project, originally conceived as part of Heman Chong's 2016 solo exhibition at the Rockbund Art Museum, Shanghai, the artist invited and hired Ken Liu, who works as a lawyer, translator, programmer and speculative fiction writer, to make a personal selection of books that informs Liu's understanding of the law in China.
Via email, Chong wrote: "I would like you to select books that are readily available in bookshops in Shanghai that touch on the idea of the law; including both fiction and nonfiction books. They can be textbooks that law students use for their studies, books that lawyers use for reference, copies of the legal acts, novels where characters get entangled with the law, books that touch on the history of the law, maybe even books on scientific laws. I want you to interpret the idea of 'the law' when you think about this list." Liu's resultant selection of books is available to browse and purchase at Swiss Institute.
Though some of the choices may seem obvious, such as Laws and Regulations of the People's Republic of China in Common Use, and The Comprehensive Explanations on the Laws of the People's Republic of China, in addition to books that introduce the idea of laws and their histories in China and other countries, others are more idiosyncratic, for example: a chess manual; a book that touches on prosody in poetry; a book on programming algorithms and game development; a book on urban planning; a guide for LEGO builders; a book on principles of physics and laws of nature; a book on the governance of a nation and rules of economic development; a book on social norms and etiquette; and a book on philosophy enquiries concerning human society. A full list of books is readily available upon request.
Together, as literature and as objects, these various books describe a collection of limits, rules and systems whilst offering a glimpse of a cultural imaginary.
Heman Chong envisions the bookshop as an open-ended platform, which he has consistently utilized within his practice. Other bookshops include: LEM1 (2012), a collection of 3000 science fiction and fantasy books sold for 1£ at Rossi & Rossi Gallery in London; LEM2 (2016), a nomadic curbside retrospective of the Polish science fiction writer, Stanisław Lem at the 20th Sydney Biennale; and Because, The Night (2017), a nocturnal bookshop that is installed in 72-13, a major theatre venue in Singapore that is open only between 10PM-4AM.
For full Legal Bookshop Catalog, please see here.
***
About Heman Chong
Heman Chong is an artist who lives and works in Singapore. He has developed solo exhibitions at Calle Wright (Manila, 2018), 72-13 (Singapore, 2017), the Rockbund Art Museum (Shanghai, 2016), South London Gallery (London, 2015), Art Sonje Center (Seoul, 2015), P! (New York, 2014), The Reading Room (Bangkok, 2013), NUS Museum (Singapore, 2012), Kunstverein Milan (Milan, 2010), Vitamin Creative Space (Guangzhou, 2007), Art in General (New York, 2007), Project Arts Centre (Dublin, 2006), The Substation (Singapore, 2004), Künstlerhaus Bethanien (Berlin, 2003).
He has also participated in numerous international biennales including 1st Yichuan Biennale (2016), 20th Sydney Biennale (2016), 10th Gwangju Biennale (2014), Asia Pacific Triennale 7 (2012), Performa 11 (2011), Momentum 6 (2011), Manifesta 8 (2010), 2nd Singapore Biennale (2008), SCAPE Christchurch Biennale (2006), Busan Biennale (2004), 10th India Triennale (2000). He represented Singapore in the 50th Venice Biennale (2003).
In 2006, he produced a writing workshop with Leif Magne Tangen at Project Arts Center in Dublin where they co-authored PHILIP, a science fiction novel, with Mark Aerial Waller, Cosmin Costinas, Rosemary Heather, Francis McKee, David Reinfurt and Steve Rushton. Between 2012-2014, he designed and directed Moderation(s), a floating program that was shared between Witte de With Contemporary Art (Rotterdam) and Spring Workshop (Hong Kong), which involved more than fifty artists and took form as a conference, three exhibitions, three residencies, and a book of short stories. In 2016, he co-founded (with Renée Staal) The Library of Unread Books, which has been installed in NTU Center for Contemporary Art (Singapore, 2016), The Museum of Contemporary Art and Design (MCAD) (Manila, 2017), and Casco (Utrecht,2017). He is currently working on a novel, "The Book of Drafts," which will be published by Polyparenthesis in 2019.
About Ken Liu
Ken Liu currently works as a litigation consultant for intellectual property cases. In addition to his legal practice, Liu is an author of speculative fiction, as well as a translator, and programmer. A winner of the Nebula, Hugo, and World Fantasy awards, he is the author of The Dandelion Dynasty, a silkpunk epic fantasy series (The Grace of Kings (2015), The Wall of Storms (2016), and a forthcoming third volume) and The Paper Menagerie and Other Stories (2016), a collection. He also wrote the Star Wars novel, The Legends of Luke Skywalker (2017). In addition to his original fiction, Ken also translated numerous works from Chinese to English, including The Three-Body Problem (2014), by Liu Cixin, and Folding Beijing, by Hao Jingfang, both Hugo winners.
SI Programming is made possible in part with public funds from Pro Helvetia, Swiss Arts Council, The New York State Council On The Arts, with the support of Governor Andrew Cuomo and The New York State Legislature, and The New York City Department Of Cultural Affairs in partnership with The City Council. Main sponsors include Luma Foundation, The Andy Warhol Foundation for the Visual Arts, and Friends of SI. SI gratefully acknowledges its benefactors UBS and Stella Artois, Swiss Re as Public Programs Presenting Sponsor, Vitra as Design Partner and SWISS as Travel Partner.
Press Contacts:
Nadine Johnson, Nadine@NadineJohnson.com
Evan Lenox, Evan@NadineJohnson.com
212-228-5555
Image: Courtesy of the artist and Rockbund Art Museum
Related Events