Oct 10 2013
Screening | The Diamond (Descartes' Daughter) and Resonating Surfaces
Thurs | 7pm

Join us for a screening of The Diamond (Descartes' Daughter) by Emily Wardill and Resonating Surfaces by Manon de Boer.
The Diamond (Descartes' Daughter) (2008, 15min, film).
Emily Wardill
Taking the mythical story of the death of Descartes' Daughter as a starting point to search for her again without the anchor of Rational thought, The Diamond (Descartes' Daughter) is a disembodied wandering through scenes from a film where a diamond is protected by lasers, to images of a girl playing on a Nintendo Wii in a homemade version of the costume that Eitienne Jules Marey would dress his subjects in when conducting Chromophotography, through logic experiments, Ready Maids and words shattered like a crystal refracting light – the dispassionate reeling off of the text breaking up: sentence fragments are repeated, amended, the voice skipping as though trying to jump a programming error.
Resonating Surfaces (2005, 39min, 16mm transferred to video)
Manon de Boer
Resonating Surfaces is triple portrait, of a city, a woman and an attitude to life. For the personal story of Suely Rolnik, who is a Brazilian psychoanalyst currently living in São Paulo, involves the Brazilian dictatorship of the sixties as well as the Parisian intellectual climate surrounding Deleuze and Guattari in the seventies. The film is woven through by different themes: the other and the relation to otherness, the connection between body and power, the voice and, ultimately, the micropolitics of desire and of resistance.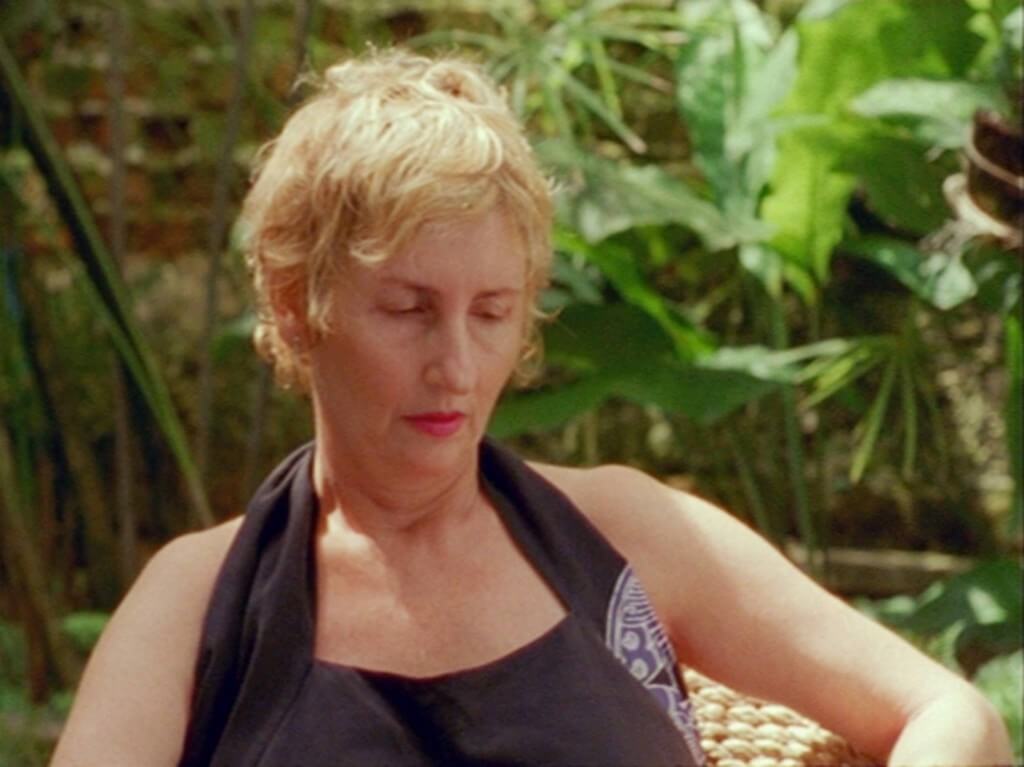 Related Exhibitions