Mar 02 2017
Conversation | Machine Seeing with Kate Crawford and Trevor Paglen
Thurs | 7PM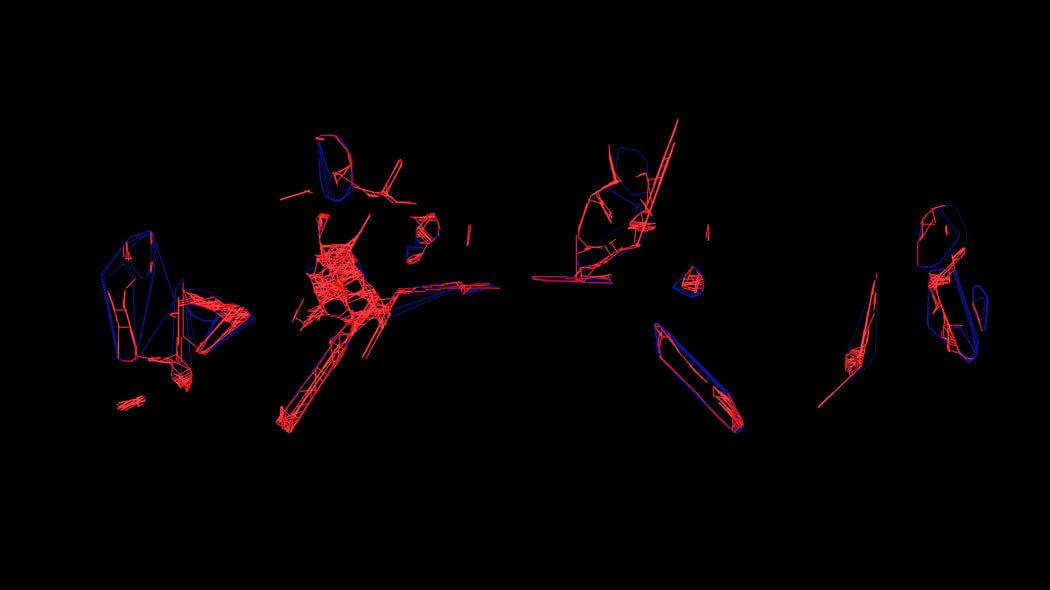 When machines see, they employ forms of vision unfamiliar to those of us with human eyes. How is machines vision affecting us, and what are some of the implications of the recent turns towards artificial intelligence for power, ethics and accountability? On the occasion of Frank Heath's exhibition, Blue Room, please join academic and author Kate Crawford and artist and researcher Trevor Paglen as they discuss how the political economy is being shaped by new forms of optimization, automation and aesthetics. As Paglen has written, 'art works inhabiting the world of machine-seeing might not look like anything at all.'
Please RSVP to rsvp@swissinstitute.net.
Kate Crawford is leading researcher, academic and author who has spent 15 years studying the social impacts of large-scale data, machine learning and artificial intelligence. She is a Principal Researcher at Microsoft Research New York, a Visiting Professor at the MIT Media Lab and a Senior Research Fellow at NYU's Information Law Institute. In 2016, she co-chaired the White House symposium AI Now (https://artificialintelligencenow.com) on the social and economic implications of AI in the next decade. Crawford is a member of the World Economic Forum's AI and Robotics Future Council, and the chair of WEF's Network on AI, IoT, and The Future of Trust. Her work has recently appeared in Nature, The New York Times and Harper's Magazine. She is a member of the feminist art collective Deep Lab.
Trevor Paglen is an artist whose work spans image-making, sculpture, investigative journalism, writing, engineering, and numerous other disciplines. Among his chief concerns are learning how to see the historical moment we live in and developing the means to imagine alternative futures. Paglen's work has had solo exhibitions at Vienna Secession, Eli & Edythe Broad Art Museum, Van Abbe Museum, Frankfurter Kunstverein, and Protocinema Istanbul, and he has participated in group exhibitions the Metropolitan Museum of Art, the San Francisco Museum of Modern Art, the Tate Modern, and numerous other venues. He has launched an artwork into distant orbit around Earth in collaboration with Creative Time and MIT, contributed research and cinematography to the Academy Award-winning film Citizenfour (2014), and created a radioactive public sculpture for the exclusion zone in Fukushima, Japan. He is the author of five books and numerous articles on subjects including experimental geography, state secrecy, military symbology, photography, and visuality. Paglen's work has been profiled in The New York Times, Vice Magazine, The New Yorker, and Artforum. In 2014, he received the Electronic Frontier Foundation's Pioneer Award for his work as a "groundbreaking investigative artist."
Image credit: Trevor Paglen, rendering of "Sight Machine," a performance in collaboration with Kronos Quartet. Courtesy of Altman Siegel, San Francisco.
Related Exhibitions