The Space Between Classrooms | The National
Mar 02 2021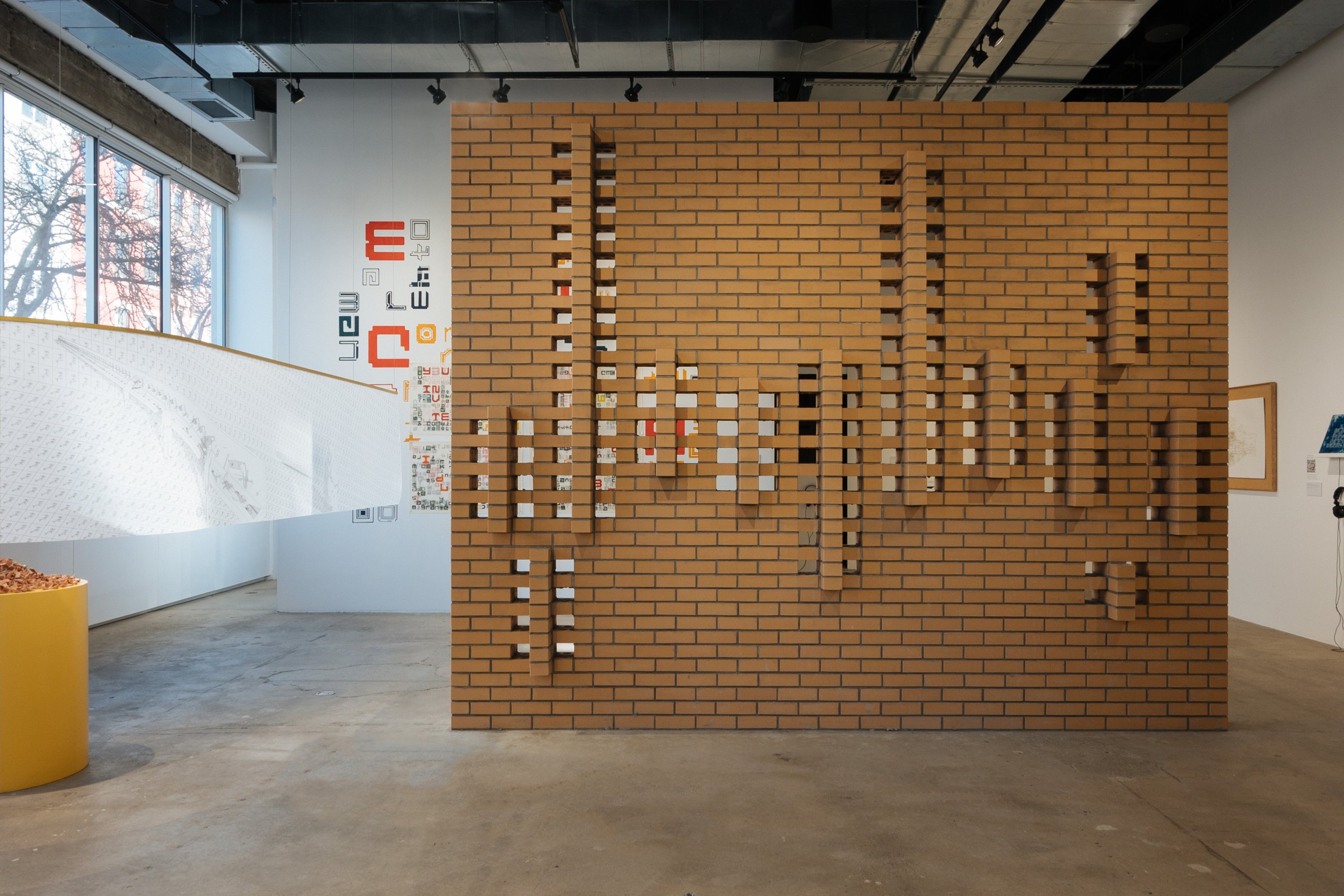 When the First Gulf War broke out, Alia Farid, 5, was in Puerto Rico, where her mother is from, enrolled at a new school. In hindsight, the Kuwait-born artist, 35, did not find the education on offer satisfactory.
"It's important to have the type of curriculum that responds to your immediate environment and neighbourhood. At my school, that didn't happen," she says.
"I'm Puerto Rican, I'm Arab, and I was taught in English in San Juan, and the primary history I was taught was US history. That creates a rupture between you and the place you are from. It is only as an adult that I did the research to find out the relationship between Kuwait and Iraq and Saudi Arabia and Iran, and all that history I hadn't learnt before."
That rupture served as a catalyst for Farid's interest in alternative education systems, a topic she has addressed by curating a new show at the Swiss Institute in New York. The Space Between Classrooms centres on the figure of Alfred Roth, a Swiss architect who went to Kuwait at the invitation of the government in 1964, and who was tasked with conducting an overview of the newly independent state's school system.
The visitor to the Gulf was influenced by 19th-century Swiss education reformer Johann Pestalozzi, and believed schools should be an extension of the home. "He was monetising this radical thinking on education to position himself as a leader in school design," says Farid.
Roth wanted to create a learning environment in which "the classroom should be like a living room", as he termed it, on the scale needed for a country experiencing a 140 per cent increase in population. His answer was to design prefabricated buildings that could be replicated across Kuwait.
Despite the innovations Roth oversaw in school design – making the buildings smaller and more intimate, with the majority of windows facing inwards around a courtyard – Farid says he was not radical enough.
"I'm interested in what has happened in education in both the places I'm from, but also I see the exhibition as a means of introducing ideas around radical pedagogy to the Gulf."
As well as original blueprints and archival photography of Roth's prefabricated designs, Farid's exhibition features several new works by Kuwaiti artists and architects, including Aziz Alqatami, Khalid Al Gharaballi and Abdullah Al-Mutairi, who were inspired by Roth's legacy. All the artists involved in the show were educated in the schools Roth designed.
A drawing by Alqatami uses the motif of drinking fountains, an essential element to any building in Kuwait, but which the Swiss architect overlooked in his original design. It is a deceptively simple work that conjures up questions of colonialism and context.
Likewise, a large brickwork sculpture by Al-Mutairi replicates an ornamental pattern Roth incorporated into his design that was based on the sadu weaving practised by Kuwait's Bedouins – "the only acknowledgement of the local culture", Farid says.
Farid also includes numerous projects by artists from South America and the Caribbean. The latter tend to emphasise collective or community-based learning. Wxnder Wxrds by Mexican artist Nuria Montiel features the fruits of her mobile printing press, which she sets up in neighbourhoods and encourages the public to use. Meanwhile a film by Chilean artist Cecilia Vicuna documents workshops centred on a performance she staged with children from remote communities.
"These two regions share a common colonial history and relationship to western Europe and North America that has to do with the extraction of resources," Farid says.
"Yet the Gulf is a very particular place in the sense that the discovery of oil propelled its cities from being mud cities to modern cities in a much shorter and accelerated period than was the case in Latin America."
Farid says rapid economic development forced Kuwait and its neighbours to look to the West for expertise, while the slower Latin American economies developed their own way of doing things.
In 2017, Farid produced a show in Paris, where she now lives, about the materials and documentation found in storage at the Kuwait National Museum. The building was designed, but never completed, by Frenchman Michel Ecochard in the early 1960s. During the First Gulf War, it was gutted and much of the collection looted.
"Kuwait wanted everything that a new museum might represent, that of a society assured of itself. The same with schools. They were saying yes to all these suggestions coming from outside influences."
When Saddam Hussein's forces invaded Kuwait in 1990, Farid's family decamped to Puerto Rico, a culture shock she explored in her 2017 film Theatre of Operations. Through collaged local news reports, the epic work charts the family's exile and the war back in her home country from the point of view of the Puerto Rican media. Farid's mother tells reporters waiting for her at the airport when they arrive that her first job will be to find a school for the 5-year-old girl.
Farid's family returned to Kuwait "the day after the war ended", in 1991, she says. "The oilfields were still on fire, and the skies were thick black. Then in 1998 we moved back to Puerto Rico because of my parents' work – no one wants to build when the country is being constantly threatened."
After graduating art school, Farid became involved in an artist-run space in San Juan called Beta-Local, running an education programme based on the principles espoused by Ivan Illich, an Austrian priest and teacher whose radical work in Mexico raised the ire of both the Catholic Church and the CIA.
"Illich thought school spaces should be abolished and replaced with what he called networked learning, which is learning from your neighbour. He believed the skills and knowledge you need in life aren't to be found in a school, but are embedded in the social fabric that formal education blocks out."
Despite her criticism of Roth, the artist does not believe the primary problem is in school design any more, especially given, since the pandemic, so much learning is done remotely and online.
"It's not so much the architecture that needs urgent change, but the curriculum that should be questioned," Farid says.
"Education today is founded on state language or Capitalist logic, with the aim of funnelling you through qualifications and into a profession. But the question is, do you leave enriched by this?"
The Space Between Classrooms runs at the Swiss Institute of Contemporary Art New York until Sunday, April 18
Related Exhibitions