Julien Nguyen: Evil In The Defense Of The Good | Artforum
Mar 01 2019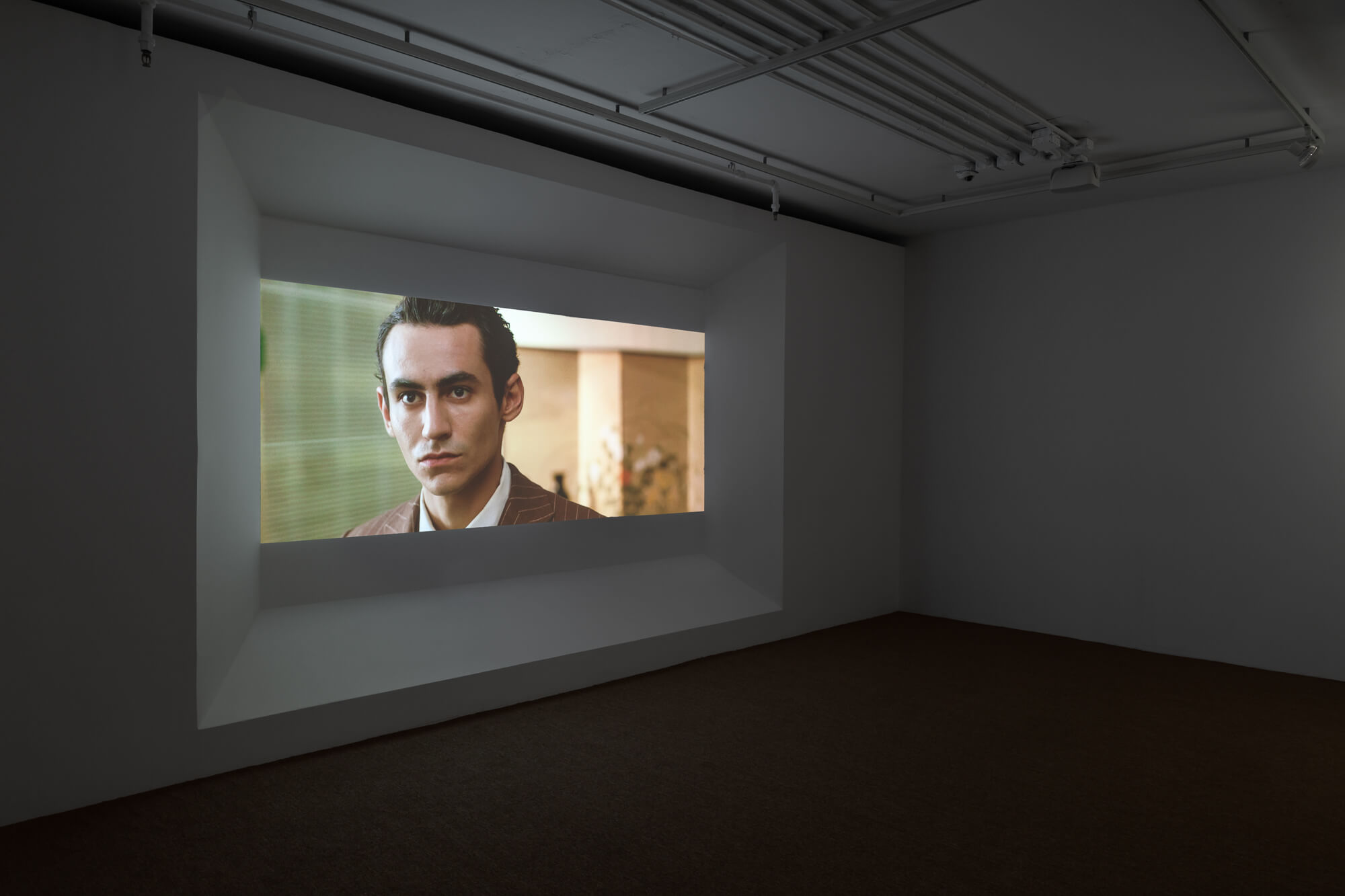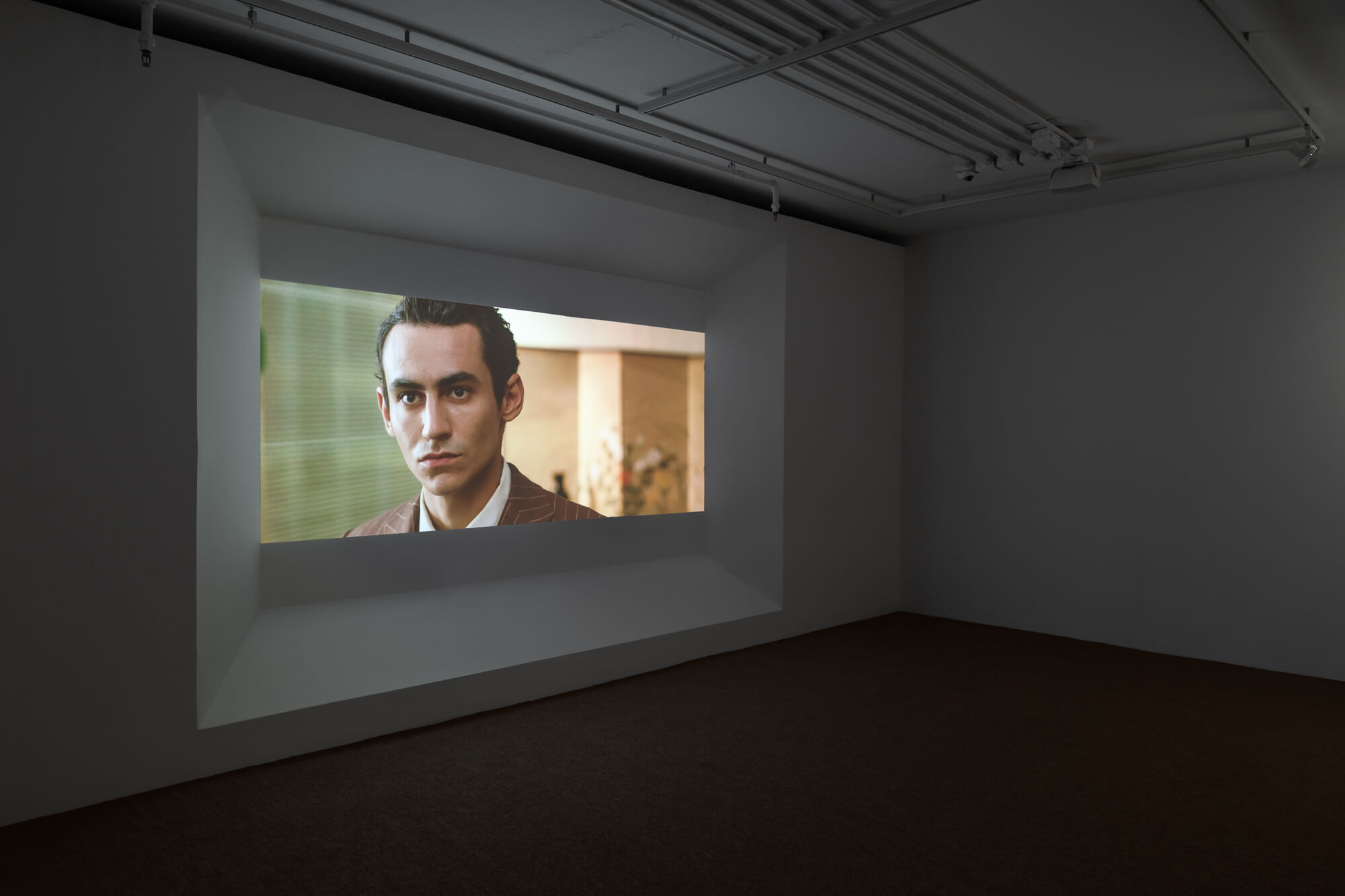 SOME DECLARE the end of the world; others make new worlds. Julien Nguyen does a bit of both. Shuffling allusions from the Renaissance, anime, and the artist's own life, his paintings reliably broach the familiar tropes of the powerful. You may remember Executive Functionand Executive Solutions, both 2017, his contributions to that year's riling Whitney Biennial: Subdivided into panels and tondi, they boasted satanic nymphs, skeletons, and nudes while evoking artists like Sandro Botticelli and Giorgio de Chirico—all portrayed as the front page of the New York Times. Here was the paper of record, that bastion of both compassion and complacency, reimagined as comic book, as peeling altarpiece, as final draft of History. The overall impression, as is so often the case with this artist's work, was of innocents and demons alike poised at last on the edge of eschaton. Nguyen recently said in an interview that "history is ultimately a universal story, despite its tragedy." Curious, that despite. Even more curious is how his fantasias intimate again and again that universality, or at least its spectacles, is innately alienating.
The year before the biennial, the Washington, DC–born artist staged his first solo exhibition, "Super-predators," at Freedman Fitzpatrick in Los Angeles, where Nguyen is currently based. The title, with its sci-fi and Clintonian connotations, snappily hinted at the artist's flair for merging politics and pop culture. Here, extraterrestrials and princely waifs stalked Boschian realms in mannered tableaux that toyed with suffering, want, whiteness, and spectatorship. In an oil-on-panel titled New World Order, 2016, an attenuated, pantsuited sentry (critics noted a resemblance to both Christine Lagarde and Hillary Clinton) lords over a checkerboard-tiled terrace, her ophidian face communicating something different than the shaka her right hand flashes. Nguyen's is a sharpened, double-edged ambiguity. Along with one-point perspective, he often lends his settings the placelessness of throwback video-game arenas. But there are usually several registers of antiquity in any given Nguyen painting: the 1980s as a kind of pre-internet Eden; early modernity; the mythic past that early-modern painters so assiduously depicted; the future antiquity that will eventually glaze our online present. "Super-predators," with its electoral red-and-blue palette, left all of these legacies skewed, skewered.
For his next exhibition, "Ex Forti Dulcedo," at London's Modern Art gallery in the spring of 2018, Nguyen found Christ—not as religion but as role, one the artist doled out to friends or lovers. The conflations of identity and devotion already implicit in his project at that point became more pronounced. Of all the quattrocento interpretations offered in the suitably apse-like space, perhaps most striking was Mary, Anne, Christ, and John, 2018, based on a preliminary drawing by Leonardo da Vinci. In both works, the Virgin Mary rests on her mother's lap, dandling a baby Jesus enthralled by the young Saint John the Baptist. Mary, Anne, Christ, and John could be considered a "realization" of Leonardo's work. And yet, like so many of Nguyen's paintings, it's intentionally left incomplete. While the old master's sketch eternalizes the figures in a moment of bliss, Nguyen finds something unmistakably sinister. His gaunt subjects, pyramidally arranged before a lapis ether, are muddied and aged, their features, save for the Madonna's, eroded into something Slendermanesque. A mouthless Saint Anne aims a crooked pointer heavenward in a gesture of inauspicious benediction. The adolescent Christ wears his crown of thorns as a choker. The boys' extremities dissolve into taupe smears, and in fact the entire bottom of the painting is unfinished, so that the family seems mired in quicksand. Nearby hung The Baptism, 2017, inspired equally by manga and Piero della Francesca, wherein Aryan angels attend the eroticized rite of a naked, redheaded, doll-like Christ. One recalls the haunted heavenliness of Lisa Yuskavage, who once said, "If I were ever to paint men, I would paint Jesus and his friends." Also: The Annunciation, 2017, starring a Martian Mary and a bejortsed Archangel Gabriel, the latter genuflecting on a Tiffany-blue swimming pool.
Embedded in Nguyen's temporal and perspectival fuckery is an invitation to rethink the extent to which old (and valuable) meanings hold up in a secular milieu. That his anachronisms are rarely blatant makes this more absorbing; they manifest in moods, in postures and facial expressions that startle because they don't match what's stored in our imaginations. Representations of spirituality remain anomalous. I see in Nguyen's handling of hallowed iconography—which involves neither parody nor debasement nor biblical fanfic, as some have suggested—something of Simone Weil, who wrote that "the mysteries of faith are degraded if they are made into an object of affirmation and negation, when in reality they should be an object of contemplation." Through its take on Renaissance humanism and beauty, "Ex Forti Dulcedo" arrived at questions that shadow Nguyen's entire output: To whom does history permit grace? How does desire shape a self, and when and how do we look away?
These concerns were taken up again this past autumn, when Nguyen debuted his first moving-image work in "Evil in the Defense of Good," his solo show at the Swiss Institute in New York. Though the work's medium marked a departure, it retains the appropriative tendencies and puckishness of Nguyen's oils. Titled Spiritus Mundi, 2018, the sleek video opens with a voice-over of one of Shakespeare's "Fair Youth" sonnets (the ones addressed to an anonymous man) recited by a woman, and moves on to a nearly shot-for-shot remake of a scene from the director's cut of Oliver Stone's 1995 film Nixon, in which the thirty-seventh president (Anthony Hopkins) meets CIA director Richard Helms (Sam Waterston) in the latter's orchid-strewn office. Nguyen heightens the borderline camp of the original scene, adorning the room with Orientalist décor and costuming his limber, attractive actors (Alaïa Parhizi and Aidan Nelson) in slightly oversize suits. Their dialogue, which starts as a tense Faustian confrontation before easing into a lyrical meditation on death and evil, immediately feels off, fumbling, half-understood: American power as an unrehearsed read-through of an inherited script. But there's also a libidinal anxiety that peaks when Helms describes US intervention in Chile as "not an operation so much as an organic phenomenon. It grew. It changed shape. It developed . . . appetites."
The video (which is currently on view in Nguyen's latest exhibition, "Returns," at the Contemporary Arts Center, Cincinnati) was shown at the Swiss Institute along with a portrait of each actor, limbs fizzling off into lack. These canvases seemed to channel the drably miraculous regionalism of Andrew Wyeth along with that artist's gnarled legacy surrounding race, class, and American-ness. Yet the subjects remain possessed entirely by the artist's own covetous if markedly disaffected gaze. Indeed, the exhibition title, "Returns," was chosen by curator Steven Matijcio as a nod not only to Nguyen's canonical revisionism but also to economic meanings, to how the painter may be returning a defective item, tradition, or world and bartering for something newer. His paintings bring to my mind Weil's idea of "decreation," defined by the Christian mystic and philosopher as "undoing the creature in us" to let God in. Nguyen's bodies often do appear undone, raveled by a grace that falls somewhere between Flannery O'Connor's grotesquerie and Raphael's empyrean tenderness. Most admirable about his art is how, although it draws on the work of masters, Nguyen submits mastery itself—which is to say virtuosity and perfection, domination and conquest—to a writhing ambivalence.
by Zack Hatfield
Related Exhibitions