Frank Heath: Blue Room | The New York Times
Mar 09 2017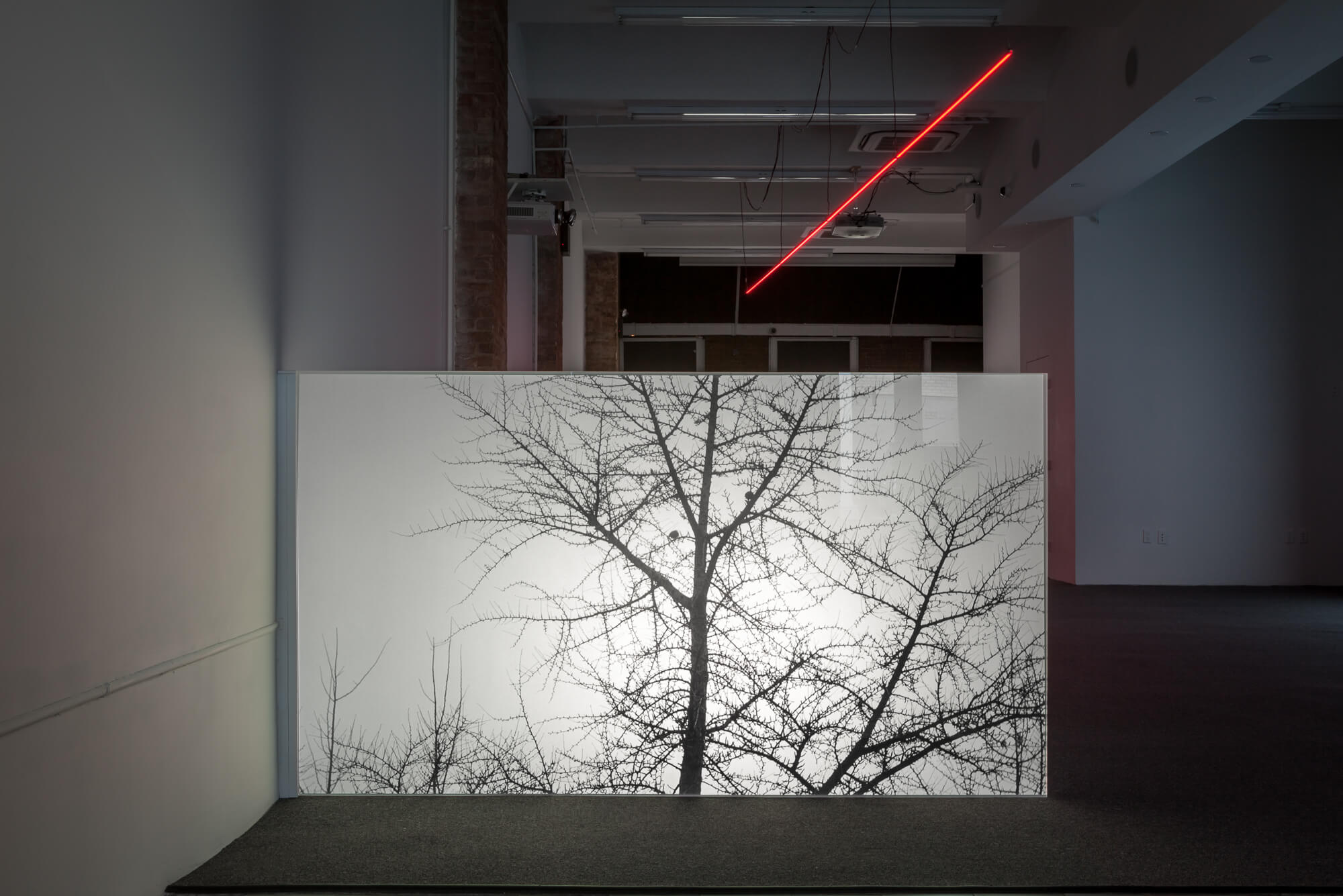 The two unnerving videos in "Blue Room," Frank Heath's neatly laid out show at the Swiss Institute, set a dialogue between a voice actor and an unidentified customer service agent over handsomely composed shots of a mysterious-looking building in Lower Manhattan. One is 270 Broadway in TriBeCa, where the Manhattan Project started, and the other is the Long Lines Building, a windowless tower full of phone company equipment and recently revealed to be a National Security Agency listening post.
In "War Pigeon," the customer describes throwing a McDonald's Shamrock Shake against the window of a bank because of an account error. ("I saw red," he says, as the screen shows two A.T.M.s blinking in Chase blue and then cuts to a shot of bright green ice cream sliding down plate glass.)
His complaint, though, is that a pigeon who witnessed him losing his cool now shows up wherever he goes. In "The Hollow Coin," the problem is that he's lost his only copy of the video itself because it was on a Micro SD card inside the very coin he used to make the call to customer service.
The agents' strict professional neutrality feels at once too good to be true and hellishly maddening — a perfect synecdoche for a corporatized consumer surveillance state in which our every need is palliated but no one is ever satisfied.
As the phone company agent becomes impatient, or the bank agent confused, our sympathies and our certainties waver and lose hold, until we arrive at a state of mordant terror reminiscent of "Waiting for Godot."
Related Exhibitions