Sep 07 2022
Walking Tour | I want to sit in your heart, and smile
Wed | 6:30PM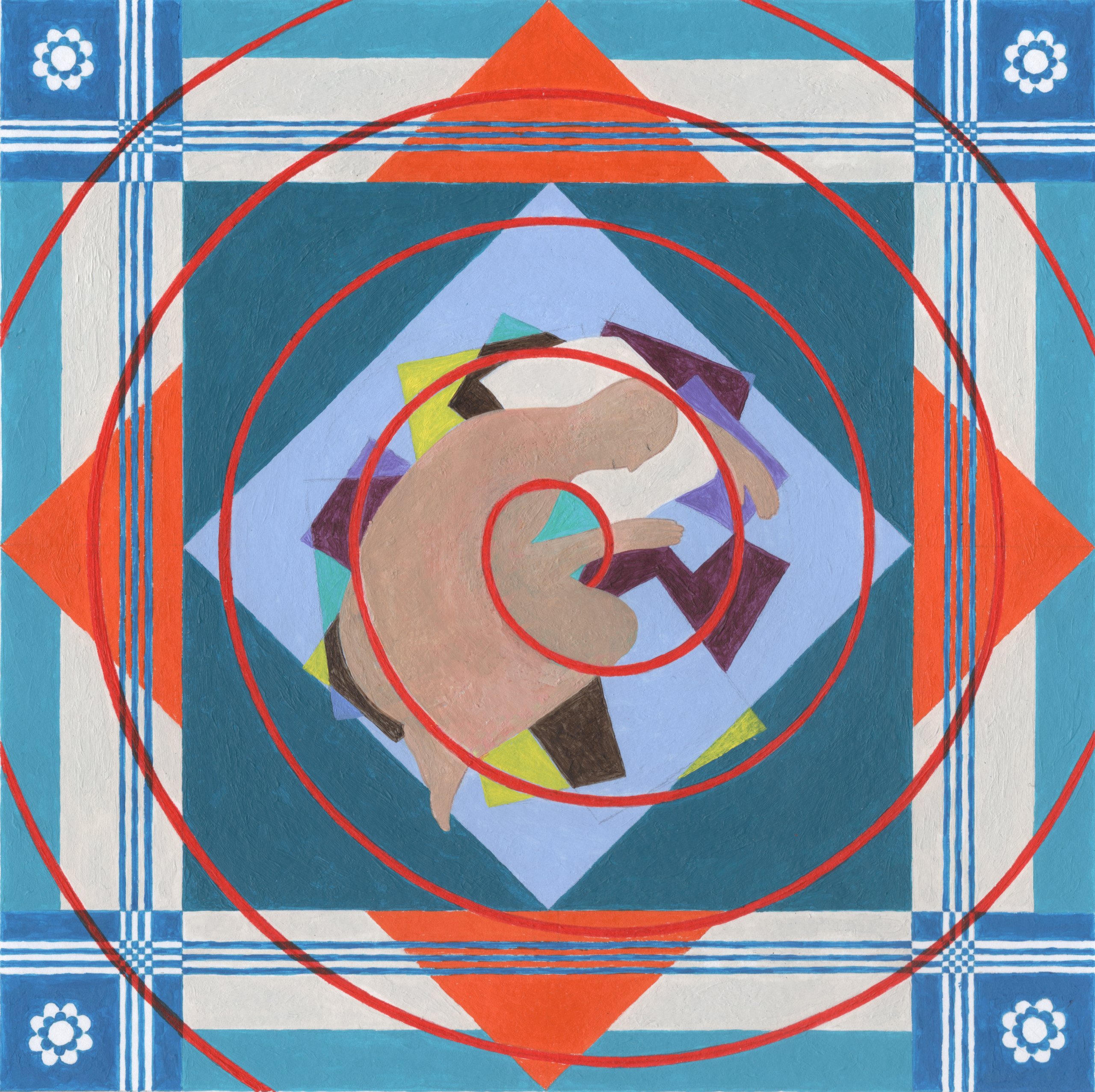 On the occasion of Rodrigo Hernández's installation, I Am a Stranger and I Am Moving, at Astor Place North Plaza, please join us for a walking tour through selected East Village locations where queer poets and thinkers have lived and worked, with accompanying poetry readings by Hernández, Andrea Abi-Karam, Camilo Godoy, Evan Moffit, Jorge Sánchez and viento izquierdo ugaz.
The event will begin at Swiss Institute, 38 St Marks Pl. Please RSVP to rsvp@swissinstitute.net.
Andrea Abi-Karam is a trans, arab-american punk poet-performer cyborg. They are the author of EXTRATRANSMISSION (Kelsey Street Press, 2019) and with Kay Gabriel, they co-edited We Want It All: An Anthology of Radical Trans Poetics (Nightboat Books, 2020). Their second book, Villainy (Nightboat Books, Sept 2021) reimagines militant collectivity in the wake of the Ghost Ship Fire and the Muslim Ban. They are a leo obsessed with queer terror and convertibles.
Camilo Godoy is an artist and educator born in Bogotá and based in New York. He has participated in residencies at Movement Research, International Studio & Curatorial Program (ISCP), coleção moraes-barbosa, Recess, and New Dance Alliance, among others. Godoy's work has been exhibited at the Brooklyn Museum, Leslie-Lohman Museum, CUE, OCDChinatown, PROXYCO Gallery, New York; Moody Center, Houston; UNSW Galleries, Sydney; and Centro de Arte Contemporáneo, Quito; among others. He has performed at Danspace Project, Movement Research at the Judson Church, Center for Performance Research, New York; Toronto Biennial; and Künstlerhaus Mousonturm, Frankfurt.
Rodrigo Hernández (b. 1983, Mexico City) lives in Mexico City. He studied at the Akademie der bildenden Künste in Karlsruhe, and at Jan Van Eyck Academie in Maastricht in 2013-2014. Recent and upcoming solo exhibitions include: El espejo, Museo de Arte Moderno de Medellín, Medellín and Museo Jumex, Mexico City (2022); and Künsthaus Bremen, Bremen (2022); Passado, Centro Internacional das Artes José de Guimarães, Guimarães (2021); Petit Musc, Kohta Kunsthalle, Helsinki (2021) and A Moth to a Flame, SCAD Museum of Art, Savannah (2020). Public collections include Bonnefanten Museum, Maastricht; Museum Haus KonstruKtiv, Zurich; Kunstmuseum Sankt-Gallen; Nouveau Musée National de Monaco; Basel Stadt Kunstsammlung, Basel; Centro de Arte Dos de Mayo / Fundación ARCO Madrid; Museo Amparo, Puebla; ZKM Karlsruhe.
Evan Moffitt is a writer based in New York. His work appears often in Aperture, Artforum, Art in America, Art Review, and frieze, where he was formerly Senior Editor. He has co-authored books on several artists, including Hélio Oiticica, Paul Mpagi Sepuya, and a forthcoming monograph on the work of Salman Toor.
Jorge Sánchez serves as Curator and Legal Consultant in the Arts and Culture Team at the Center for Puerto Rican Studies of Hunter College. Jorge is an artist, writer and lawyer from Puerto Rico, living in New York City. He also serves as the Curator and Arts Coordinator of the University of Pennsylvania and The Mellon Foundation multidisciplinary initiative "Dispossessions in the Americas: the extraction of bodies, land, and heritage from la conquista to the present." He has a double B.A. from Tufts University, a J.D. from Rutgers School of Law, an M.F.A. from New York University and is admitted to the NY and NJ bars. Jorge's writings, photographs and curatorial projects address Latinx, HIV/AIDS, queer/cuir perspectives and sexual dissidence.
viento izquierdo ugaz is a multidisciplinary artist, cultural organizer, art director and language justice worker based between Lima and New York. Through poetry, photography, thread and moving image, they consider the effect of migration on the visual language of their lineage, and how this lexicon permeates their queer and trans chosen family archive. viento is co organizer of BODYHACK, consultant with Transgender Equity Consulting and a current Leslie Lohman Museum and EMERGENYC Fellow whose work has appeared in El Museo del Barrio, A.I.R, The Poetry Project, Brooklyn Academy of Music, & Lambda Literary. Their first chapbook is Estoy Tristeza (No Dear, 2018).
Title: From John Giorno, "Welcoming the Flowers." Image: I Am a Stranger and I Am Moving, 2022. Mixed media on paper. Courtesy of the artist.
Related Exhibitions