SI OFFSITE | Rodrigo Hernández: I Am a Stranger and I Am Moving
Jun 24 -
Sep 24 2022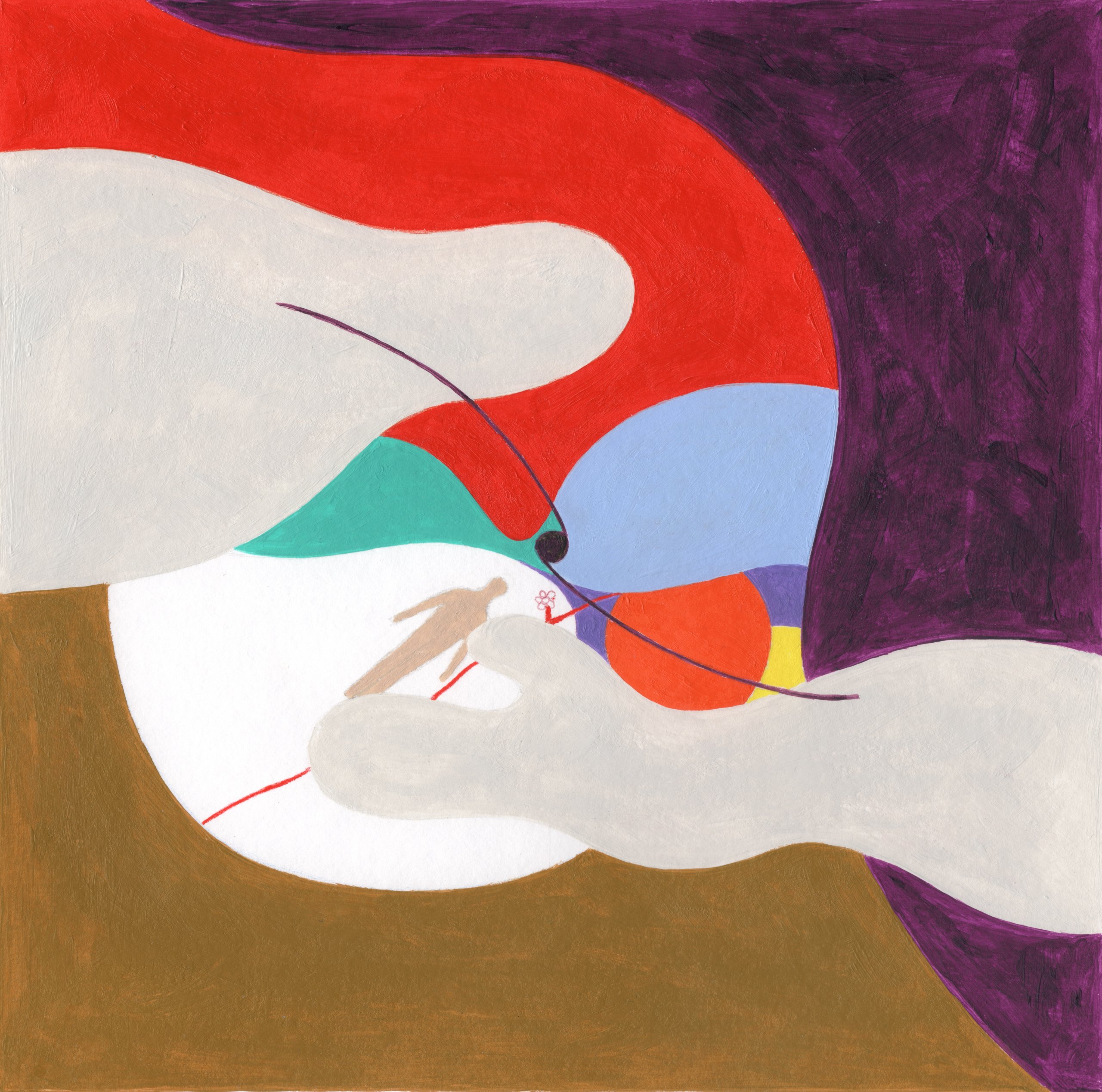 In tribute to queer poets who have lived in and around the East Village and New York City, artist Rodrigo Hernández presents I Am a Stranger and I Am Moving, a series of drawings inspired by their words. The illustrations, which are loose interpretations of lines by writers such as Andrea Abi-Karam, W.H. Auden, Federico García Lorca, Allen Ginsberg, John Giorno, viento izquierdo ugaz, June Jordan, Jaime Manrique, Eileen Myles and David Wojnarowicz, have been transformed at Astor Place North Plaza into a sidewalk installation. The poems selected as source material speak intimately of the lives these artists lived in the neighborhood: of falling in love here, mourning here, experiencing dreams, anguish or revelations here. They are testimonials to personal experiences of this place, yet they become communal, shared through the mediums of poetry and now, drawing. Considered together, they are reminders of the layers of memories that coexist among us, the various histories that accumulate every day as we move through this city.
On the occasion of this installation, an exhibition of Hernández's original drawings along with the poetry that inspired them will be on view in the Reading Room at SI.
Presented by the New York City Department of Transportation's Art program in partnership with Swiss Institute and the Village Alliance.


About Rodrigo Hernández
Rodrigo Hernández (b. 1983, Mexico City) lives in Mexico City. He studied at the Akademie der bildenden Künste in Karlsruhe, and at Jan Van Eyck Academie in Maastricht in 2013-2014. Recent and upcoming solo exhibitions include: El espejo, Museo de Arte Moderno de Medellín, Medellín and Museo Jumex, Mexico City (2022); and Künsthaus Bremen, Bremen (2022); Passado, Centro Internacional das Artes José de Guimarães, Guimarães (2021); Petit Musc, Kohta Kunsthalle, Helsinki (2021) and A Moth to a Flame, SCAD Museum of Art, Savannah (2020). Public collections include Bonnefanten Museum, Maastricht; Museum Haus KonstruKtiv, Zurich; Kunstmuseum Sankt-Gallen; Nouveau Musée National de Monaco; Basel Stadt Kunstsammlung, Basel; Centro de Arte Dos de Mayo / Fundación ARCO Madrid; Museo Amparo, Puebla; ZKM Karlsruhe.
About Astor Place North Plaza
Astor Place is the crossroads of the East and West Village, the nexus of an exciting, young, vibrant artistic community. Astor Place houses two public plazas that showcase live music, parades, interactive arts and other community-building programming. The Plazas are maintained by the Village Alliance. The Alliance provides supplemental public safety and sanitation services, landscaping and beautification, economic development and community revitalization initiatives.
About the Village Alliance  
The Village Alliance, a business improvement district (BID), has proved itself to be a leading advocate for the Village community for nearly thirty years. The Alliance works to keep the area safe, clean and beautiful by providing programming, maintenance, public safety and landscaping to 44 blocks in Central Greenwich Village. The BID works with businesses, residents and cultural and academic institutions to drive economic growth. For more information, visit https://greenwichvillage.nyc/about-us/what-we-do/.
About the NYCDOT Art Program
The New York City Department of Transportation's Art Program (DOT Art) partners with community-based, nonprofit organizations and professional artists to present temporary public art on NYC DOT property throughout the five boroughs for up to eleven months. Artists transform streets with colorful murals, dynamic projections and eye-catching sculptures. Sidewalks, fences, triangles, medians, bridges, jersey barriers, step streets, public plazas and pedestrianized spaces serve as canvases and foundations for temporary art. Over the past 12 years, DOT Art has produced over 300 temporary artworks citywide. For more information, visit www.nyc.gov/dotart @nyc_DOT, @nyc_DOTArt.
Image: I Am a Stranger and I Am Moving (1), 2022. Mixed media on paper. Courtesy of the artist.
Video by Ieva Lygnugaryte.