Jun 25 2021
SI & Culture Pass | Artist Talk: Xinyi Cheng 对话艺术家程心怡
Fri | 1PM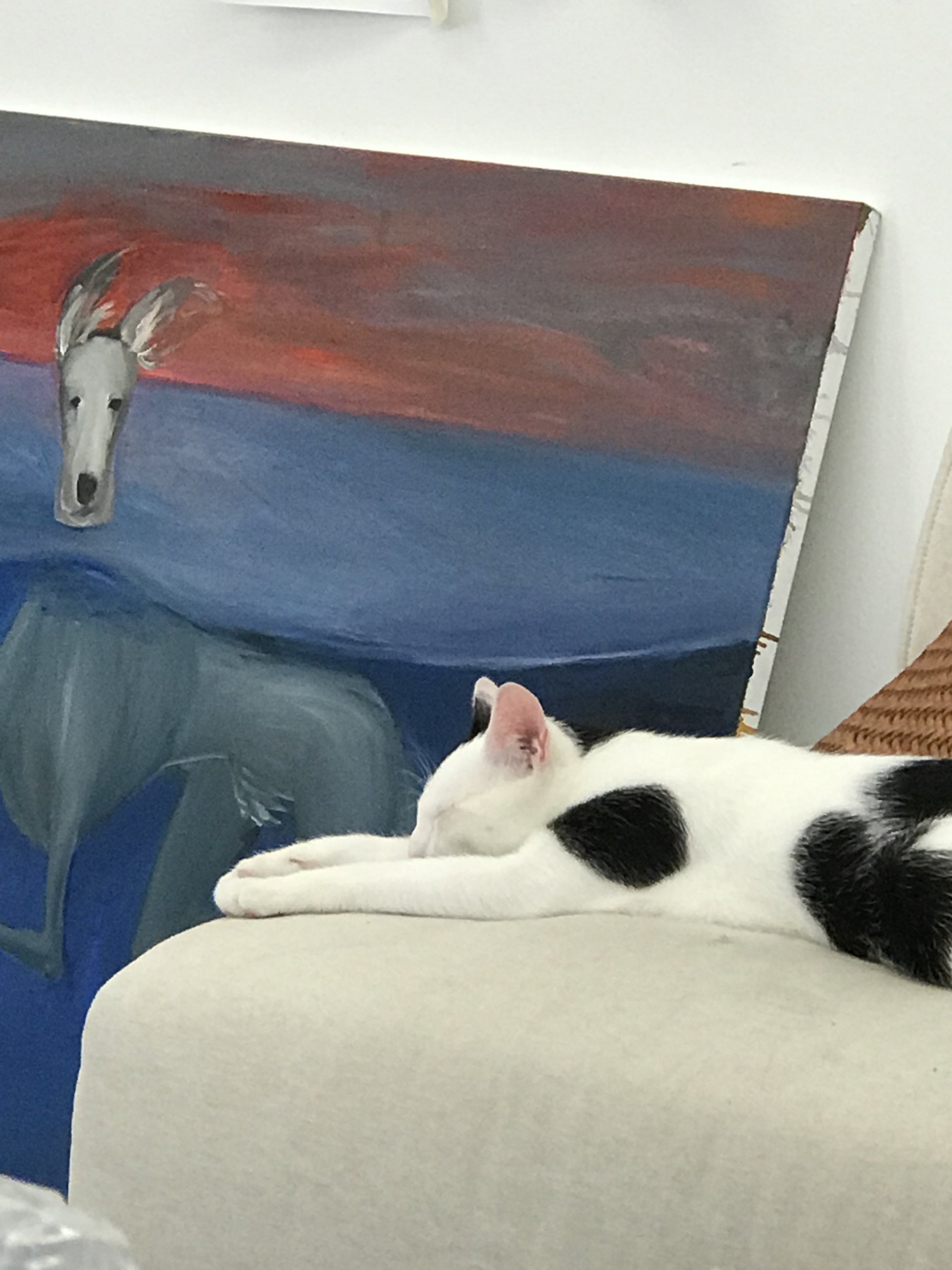 Swiss Institute is delighted to present an artist talk by Xinyi Cheng in collaboration with Culture Pass, an initiative led by the Brooklyn Public Library, the Queens Public Library and the New York Public Library. The program, which will be conducted in Mandarin Chinese, uses the artist's studios and living spaces from the past decade as prompts to consider the importance of place and social relationships in her practice as a painter. Though often set in color-soaked, indeterminate environs, Cheng's paintings frequently depict the intimate gestures and actions of friends captured in spontaneous snapshots made by the artist herself. Transposed from realms of domesticity, leisure and labor, these tender instances assume a surreal grace within Cheng's atmospheric settings. Born in Wuhan, China and currently living in Paris, Cheng will present a talk that draws from the quotidian to ponder the sublime.
This program will be held on Zoom, to register, please click here.
Xinyi Cheng (b. 1989, Wuhan, China) currently lives and works in Paris. She was the subject of a major solo exhibition at Hamburger Bahnhof, Berlin (2020-2021) and has also participated in recent group exhibitions at venues including Bourse de Commerce – Pinault Collection (2021), the 13th Shanghai Biennale at Power Station of Art, Shanghai (2021); Palais de Tokyo, Paris (2020); Frans Hals Museum, Haarlem, Netherlands (2018). Cheng studied at the Academy of Arts & Design at Tsinghua University, Maryland Institute College of Art, and in the Artist Residency program at the Skowhegan school of Painting and Sculpture. From 2016 to 2017, she participated in the Rijksakademie Residency in the Netherlands, and in 2019 she was the recipient of Art Basel's Baloise Art Prize. Her work will be the subject of an upcoming solo show at Lafayette Anticipations, Paris in 2022.
Swiss Institute很荣幸与由布鲁克林公共图书馆、 皇后区公共图书馆和纽约公共图书馆发起的Culture Pass项目联合推出艺术家程心怡的讲座。该讲座将使用普通话,以艺术家过去十年的工作室和生活空间为线索,讨论地方和社会关系在程心怡的绘画实践中的重要意义。虽然程心怡的画作中的场景常常置于色彩浸染、模糊不明的环境,画作描绘的却多是艺术家自己在摄影快照捕捉的好友间的亲密举动。 这些从居家、闲暇和家务的空间中调取出的温柔瞬间,为艺术家画作中萦绕的氛围蒙上了一层超越现实的魅力。程心怡出生于中国武汉,现居巴黎,此次讲座她将分享她在日常生活中体会到的崇高时刻。
程心怡,1989年出生于中国武汉,目前生活和工作在巴黎。艺术家曾在柏林汉堡火车站美术馆举办个展(2020-21), 她的作品曾展出于:巴黎皮诺基金会(2021年)、第十三届上海双年展(2021)、巴黎东京宫(2020年) 、哈勒姆Frans Hals博物馆(2018年)。 艺术家曾就读于斯考赫根绘画雕塑学院、马里兰艺术学院、清华大学艺术与设计学院。2016年至2018年,程心怡曾参加荷兰阿姆斯特丹的The Rijksakademie驻留项目,2019年她荣获瑞士巴塞尔巴洛斯奖。2022年,艺术家将在巴黎Lafayette Anticipations举办个展。