Jul 09 2019
Screening | Robert Towne and Shampoo with an introduction by Sarah Morris
Tues | 7PM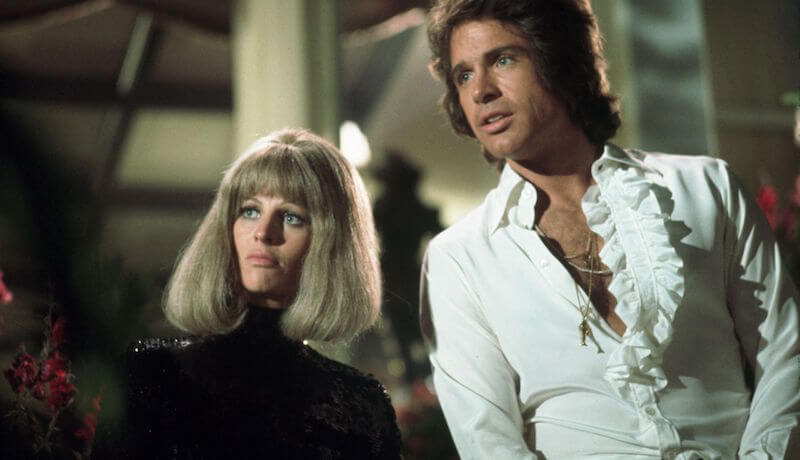 This event will be held at Quad Cinema (34 W 13th St, New York, NY 10011). Tickets are available for purchase here. 
On the occasion of Harald Szeemann | Grandfather: A Pioneer Like Us, please join us at Quad Cinema for a double feature of Robert Towne (2004, dir. Sarah Morris) and Shampoo (1975, dir. Hal Ashby). The films will be introduced by Sarah Morris.
Set against the backdrop of Richard Nixon's victory in the 1968 Presidential Election, Shampoo follows the turbulent romantic affairs of Geroge Roundy (Warren Beatty), a charismatic Beverly Hills hairdresser. In an attempt to secure a loan to open his own salon, Roundy finds himself confronted with a former girlfriend (Julie Christie) when he discovers that she is now dating the husband of his wealthy mistress. Sexual habits and professional ambition are thrown into relief as Roundy struggles to hold it all together. Released just one year after Harald Szeemann curated his seminal exhibition Grandfather: A Pioneer Like Us in Bern, Shampoo presents an alternative portrait of a Los Angeles hairdresser notorious for his skill, hubris and charm. 
The film will be preceded by Robert Towne, a portrait of Shampoo's screenwriter and one of American cinema's most influential figures. Described by Morris as an "elliptical figure," Towne, who is widely known for writing Chinatown (1974) as well as serving as a script doctor for Bonnie and Clyde (1967) and The Godfather (1972), operates in a mode characterized by collaboration and shifting roles. His films, marked by their moral ambiguity, remain formidable examples of what many consider to be American cinema's second Golden Age. 
Robert Towne
USA, 2006, 34m, 35mm/HD Digital
Followed by
Shampoo
USA, 1975, 1h 50m, DCP
Sarah Morris lives and works in New York. She has been exhibited internationally including solo exhibitions at the Museum of Modern Art, Oxford (1999), Kunsthalle Zürich, Zürich (2000), the Nationalgalerie in Hamburger Bahnhof, Berlin (2001), Palais de Tokyo, Paris (2005), Fondation Beyeler (2008), Lenbachaus, Munich (2008), K20 Kunstsammlung Nordrhein-Westfalen (2010), Kunsthalle Bremen (2013), M Museum Leuven (2015), Kunsthalle Wien (2016) and Espoo Museum of Modern Art (2017), Ullens Center for Contemporary Art, Beijing (2018).
Related Exhibitions