Mar 24 2021
Recitation & Listening | Ensayos Libertarios: desde La Germinal / Emancipatory Essays: from La Germinal
Wed | 2:30PM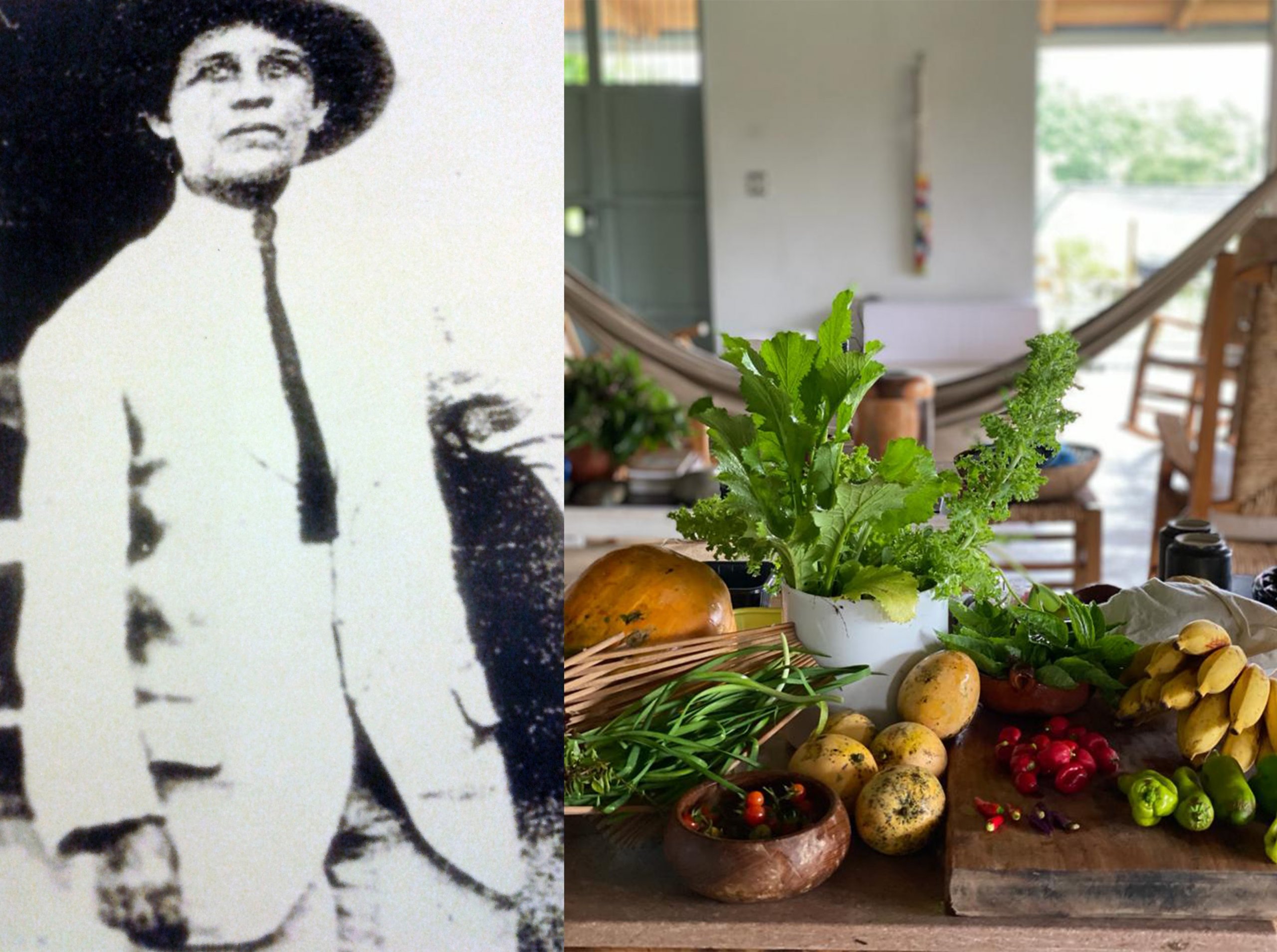 On the occasion of the exhibition The Space Between Classrooms, Swiss Institute is pleased to present Ensayos Libertarios: desde La Germinal / Emancipatory Essays: from La Germinal. Organized by artists Monica Rodriguez, Jorge Gonzalez, and curator Michy Marxuach, this audio segment consists of three recitations of texts by Puerto Rican anarchist and feminist writer Luisa Capetillo, recorded in the garden of a house in Los Altos, California; a farm in Ciales, Puerto Rico; and a stilt house on a wetland between the towns of Carolina, Loiza and Canovanas, Puerto Rico; as well as English readings of these texts recorded in apartments in New York City. The exercise of reading aloud stems from these artists' interest in re-enacting collective learning practices from Capetillo's work as an orator in tobacco factories throughout the Caribbean in the early 20th century.
This program is co-hosted by Montez Press Radio. Listen live at https://radio.montezpress.com/. The recording will also be made available on the SI website and the Montez Press Radio archive following the live broadcast.
Participants will be reading from the following texts:
Absolute Equality, An Early Feminist Perspective Influencias de las ideas modernas, Luisa Capetillo, English Translation and Introduction by Lara Walker, A Un Amigo Barbero p. 225-227, Visiones p. 241, La Igualdad Humana p. 263-269.
A Nation of Women, An Early Feminist Speaks Out, Mi opinión sobre las libertades, derechos y deberes de la mujer, Luisa Capetillo, Edited, with an Introduction by Felix V. Matos Rodríguez, Extractos Especiales, p. 270-276.
Jorge Gonzalez is an artist whose practice calls on Borikua (Puerto Rican) material culture to bridge Indigenous and modern ways of living and making. In 2014, Gonzalez established Escuela de Oficios, a space for collective learning and self-directed education. Through acts of mapping, documenting, and engaging in artisanal techniques, distribution of knowledge—ranging from oral history to ancestral and collective practices—is articulated and shared with and among the participants. From this approach, connections between self-managed education models are explored, with an emphasis on convivial and communal forms of production. He is currently a Jane Lombard Fellow, for 2020-2022, at the The Vera List Center for Arts and Politics.
Michy Marxuach lives and works in San Juan, Puerto Rico. She is co-founder of Beta-Local, a not-for-profit organization that supports aesthetic practices and critical thinking. She is fundamentally interested in the multiple layers and relationships of the creative field as a tool for thinking, re-thinking and living in a particular place. Bridging critical dialogues and spaces is part of her formal practice and essential for healthy social change. Her curatorial practice establishes a forum for dialogue and camaraderie among artists, where projects are discussed and potentiated beyond traditional exhibition spaces.
Monica Rodriguez examines the history and impact of colonialism on the political, economic and social conditions of the Caribbean. Her work often takes up archival documents in order to question the ways in which dominant historical narratives of power are constructed and represented. Rodriguez received a BFA from the Escuela de Artes Plásticas y Diseño de Puerto Rico (2005), an MFA from the California Institute of the Arts, California (2011) and she was a fellow at the Whitney Independent Study Program, New York (2012 – 2013). Rodriguez has exhibited her work internationally, including Museo de Arte Contemporáneo de Puerto Rico; Museo de Arte y Diseño de Miramar MADMI, P.R.; Armory Center for the Arts, Pasadena, CA; Los Angeles Municipal Art Gallery; Los Angeles Contemporary Exhibitions; 19th Contemporary Art Festival Videobrasil, Sao Paulo, Brazil; pact Zollverein, Essen, Germany; among others. Rodriguez lives and works in Los Angeles, California.
Related Exhibitions