Apr 05 2023
Reading | John Belknap, Glenn Cox and Ser Serpas
Wed | 7PM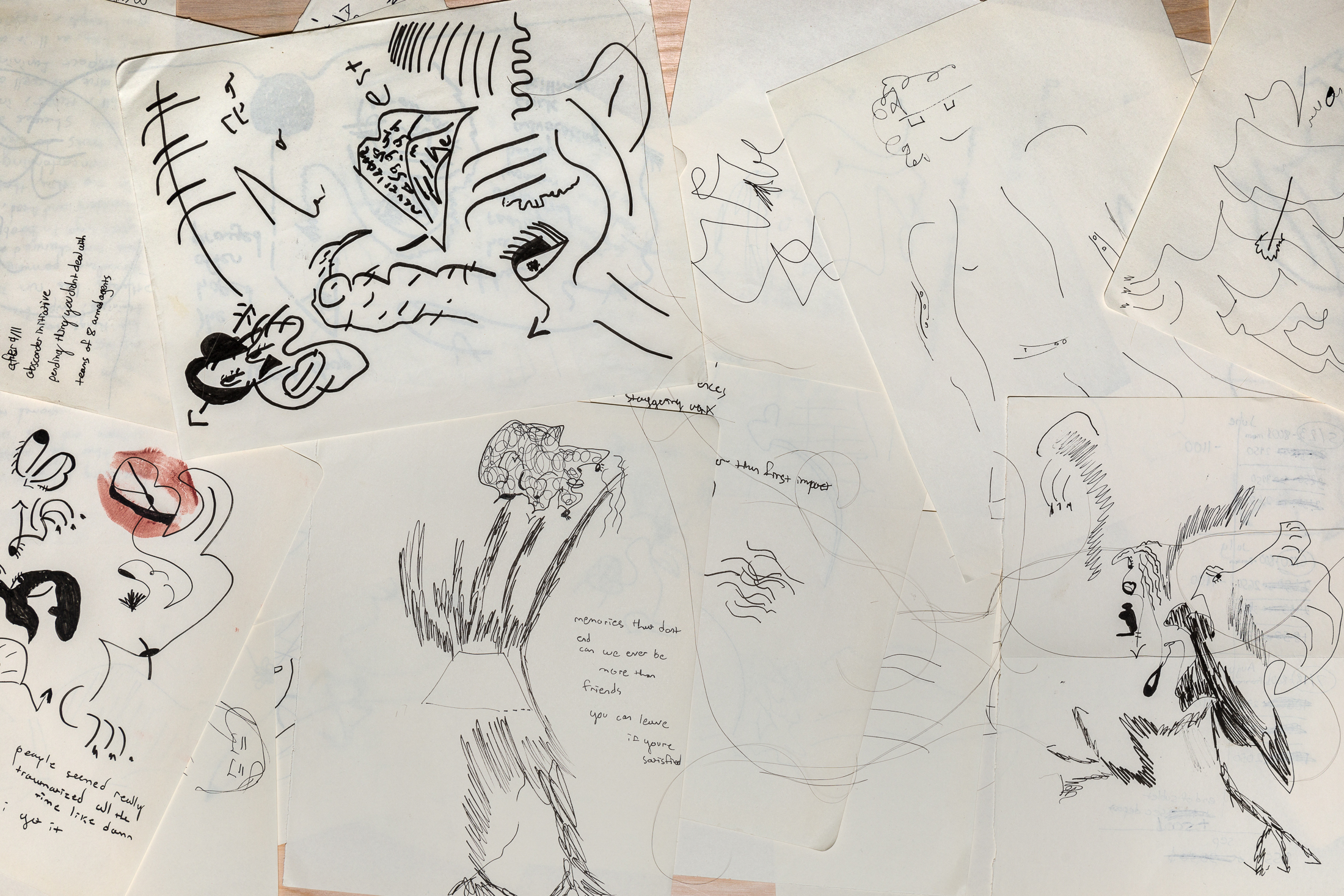 New Yorkers John Belknap and Glenn Cox will read at Swiss Institute on the occasion of Ser Serpas: Hall. Serpas will dial in from Paris to read her writings over the phone. Join us!
Please RSVP to rsvp@swissinstitute.net.
John Belknap is a writer and editor living in New York. Since 2015, he has volunteered as an editor at Wikipedia, the Internet's free online encyclopedia. He is the editor of the journal Talking to the Sun at Fire Island, Volume 2, (BOFFO, 2023).
Glenn Cox is from Indiana and his art practice spans sculpture, painting, digital art, and poetry. He has performed and exhibited in New York, Columbus, and Chicago and completed an artist residency in Moscow, Russia. He's published poems with Monster House Press Quarterly, The Newest York, and Forever Mag, and he has a poetry chapbook called Mood Pyramid out with Monster House Press. He lives and works in New York City.
Ser Serpas (b. 1995, Los Angeles) lives and works between New York, Paris and Tbilisi. She has had solo exhibitions internationally, including at LUMA Westbau, Zürich; Ludlow 38, New York; and Quinn Harrelson/Current Projects, Miami. Selected group exhibitions include SIREN (some poetics), Amant, New York; The Puppet Show, Centre d'Art Contemporain Genève; Oxygen Biennial 2021 – Rites of Passage, Tbilisi; Dora Budor: Autoreduction, Progetto, Lecce; Ouverture, Pinault Collection, La Bourse de Commerce, Paris; and Made in LA 2020, Hammer Museum, Los Angeles. She has published the following books: Guesthouse, Kona Books, Tbilisi (2021); Carman, Based on the Opera, König Books, London, UK (2018); Shade the King, Capricious, New York; amores perros, Publishing House, New York (both 2017). During her exhibition at SI, Serpas will release By the Highway, a book made in collaboration with Rafik Greiss with an essay by Dora Budor, published by Distanz, Berlin.
Image: Ser Serpas, memories and possession, 2013-2017, detail.
Related Exhibitions