Aug 08 2019
Performance | Eva Kot'átková: Asking the Hair About Scissors
Thurs | 7PM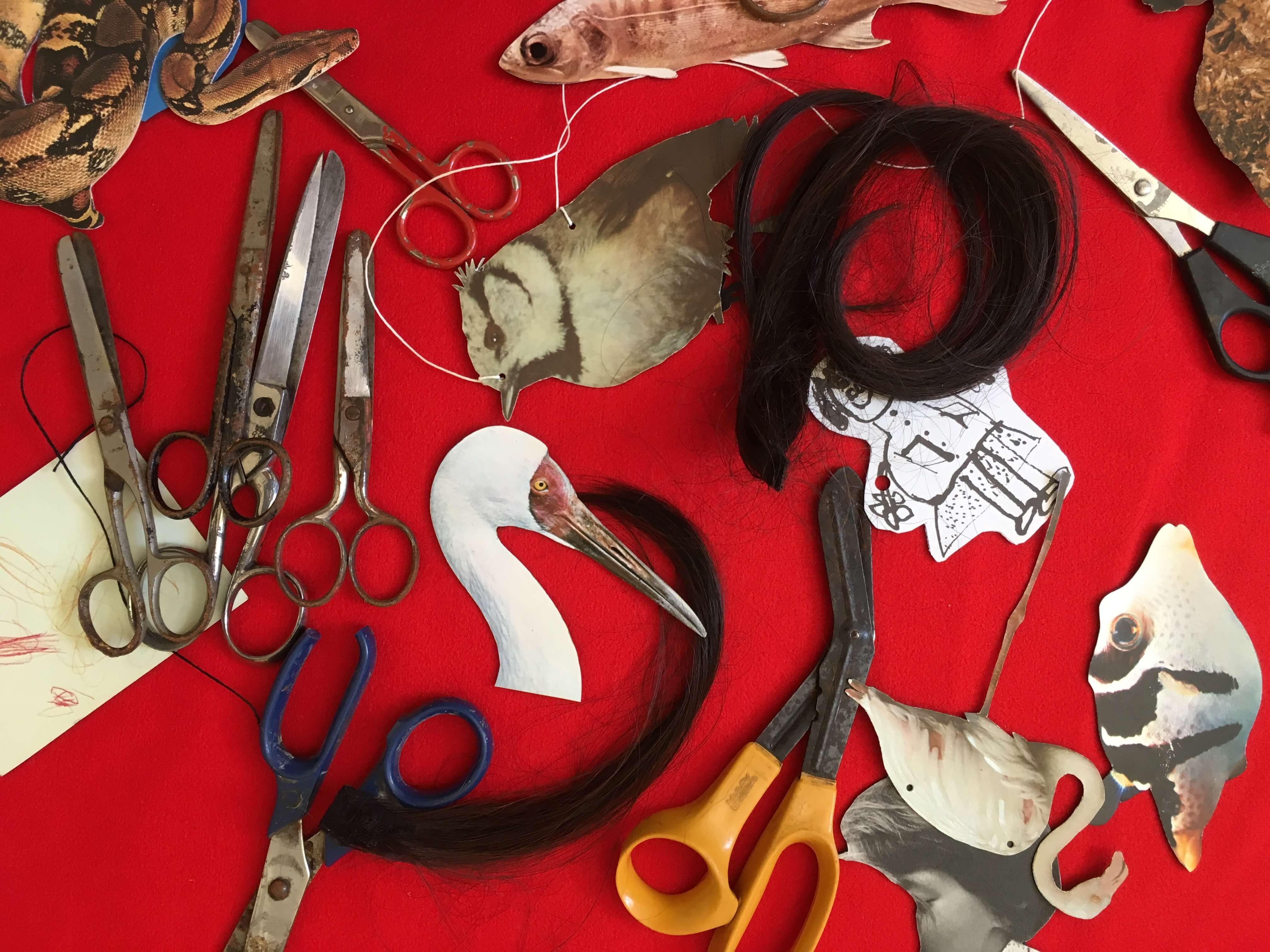 On the occasion of Harald Szeemann | Grandfather: A Pioneer Like Us, please join us for a performance by artist Eva Kot'átková featuring actress Franny Silverman. Building upon her work of the same name which debuted in 2018 at Pirelli HangarBicocca in Milan, Eva Kot'átková employs the figure of the hairdresser as conduit for tales of involuntary actions, accidents, violence and vanity. Immersive in its staging, Asking the Hair About Scissors implicates the audience in its ominous narrative. 
Please RSVP to rsvp@swissinstitute.net. Please note: events at Swiss Institute are limited capacity, and entry is on a first-come, first-served basis.
Eva Koťátková studied at the Prague Academy of Fine Arts. She realized solo exhibitions held at Pirelli Hangar Bicocca, Milan (2018), 21er Haus, Vienna (2017); Musem Haus Esthers, Krefeld DE; Maccarone and ISCP, NYC, N.Y. (2016); Parc Saint Léger, France; Fundacio Joan Miro, Barcelona, Spain; MIT List Visual Art Center, Cambridge, MA (2015); Staatliche Kunsthalle Baden-Baden, Germany (2014); Modern Art Oxford, UK (2013); Wrocław Contemporary Museum, Poland (2013); and Kunstverein Braunschweig, Germany (2013). Koťátková was invited to participate at Sonsbeek16, Arnheim, NL (2016); the New Museum's Triennial, Surround Audience (2015), 55th Venice Biennale (2013), 18th Sydney Biennial (2012), and 11th Biennale de Lyon (2011).
Franny Silverman is a creator of theatre, ritual, and experiential learning for humans of all ages. She's created new works with Warner/Shaw, Little Lord, BNWRep Woodshed Collective, Terranova Collective, EST, BRICLab, PS122 and Multistages among others.  She is Director of Learning and Action for Brooklyn synagogue Kolot Chayeinu.
Related Exhibitions