Feb 14 2020
Performance | Cabaret Économique with Irena Haiduk, Daniel Bauer, Dean Kissick, Christian Schmitz, Maggie Segale and more
Fri | 8PM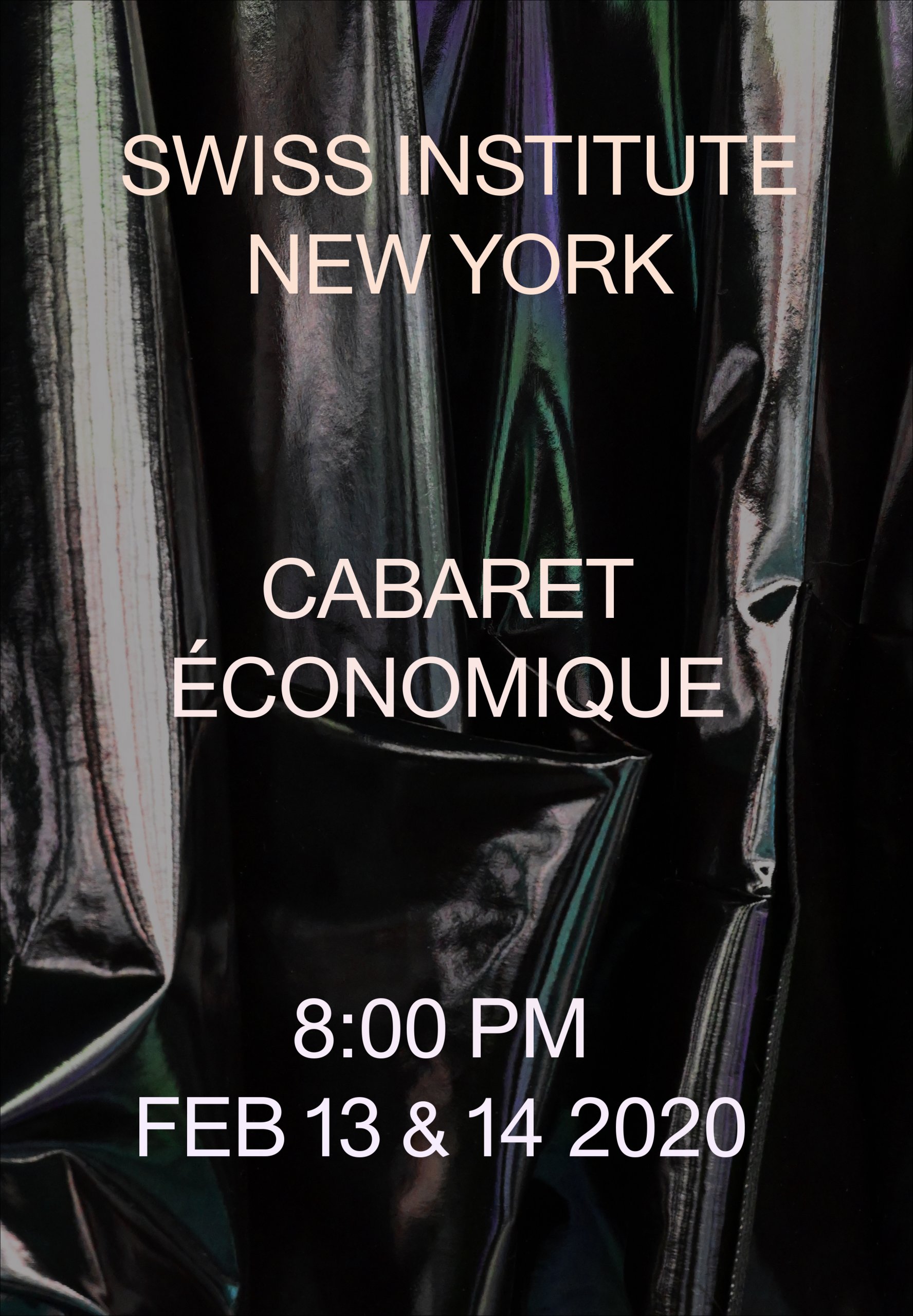 Like every intimate Cabaret, Èconomique requires a key, musicians, a large mirror and the fact of cannibal sirens.
Dress code: Kindly appear dressed for a date, and bring flowers.
Please RSVP to rsvp@swissinstitute.net. Please note: events at Swiss Institute are limited capacity, and entry is on a first-come, first-served basis. An RSVP does not guarantee entry. In the RSVP, please specify which performance you plan to attend.
Irena Haiduk (b. Belgrade, 1982). For full biographical information, please see here.
Dean Kissick is an optimist and Spike's New York Editor. He has collaborated with artists including Amalia Ulman, Cécile B. Evans, Heike-Karin Föll, Julien Nguyen, Laure Prouvost and Parker Ito. He likes to write and to tweet.
Christian Schmitz is a drummer, producer and the owner of Clarity Studios in Berlin. He adores ginkgo trees.
Magdalyn Segale is a dancer and multi-media performance choreographer. She is a graduate of The Juilliard School (Bachelor of Fine Arts, 2014). Maggie has directed for the Center for Innovation in the Arts and Judson Memorial Church. Maggie is a teaching artist at Nord Anglia International Schools and is also a member of Helen Simoneau Danse and The Bang Group, both based in NYC.
Related Exhibitions