Apr 09 2016
Panel | All of Them Witches: A Symposium Celebrating Rosemary's Baby
Sat | 2-5:30pm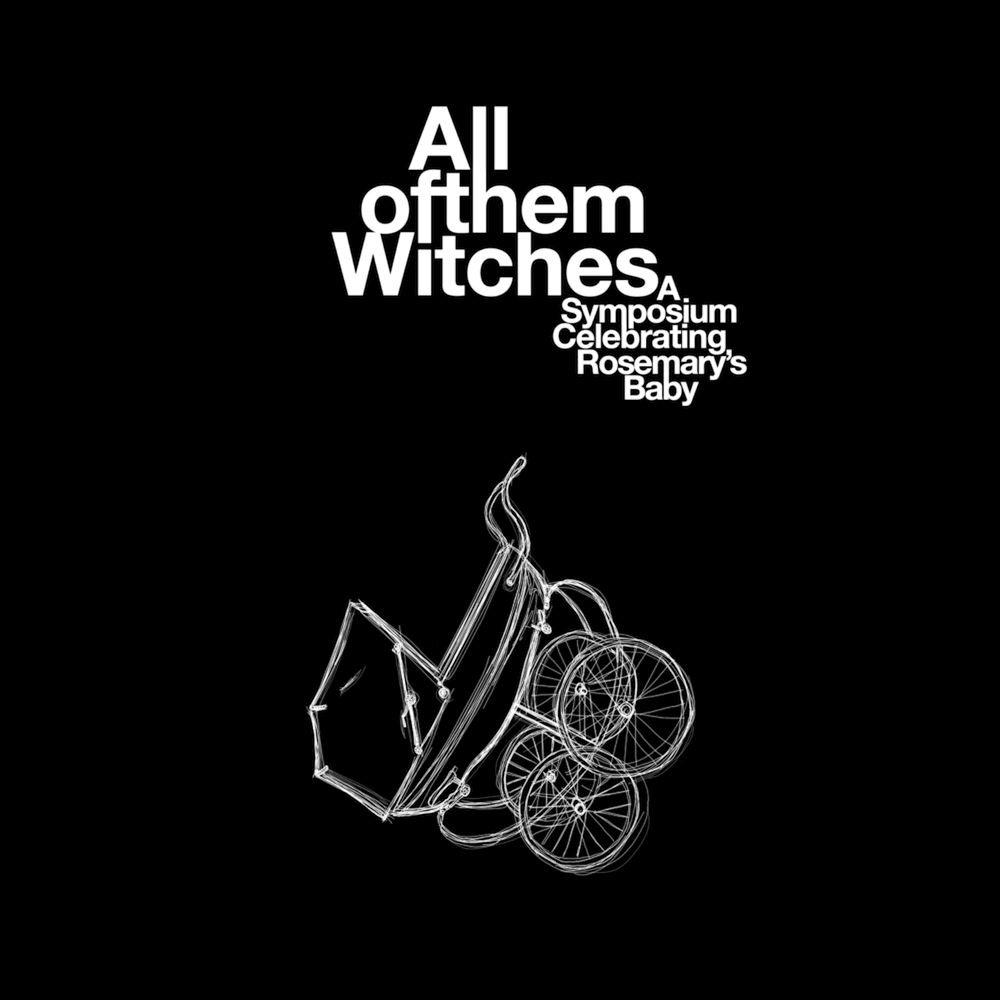 Screening: Friday, April 8, 7PM
Panel Presentations: Saturday, April 9, 2-5:30PM
On the occasion of FADE IN, please join us for a two-day symposium celebrating Rosemary's Baby (1969). On April 8th, the film will be screened in the gallery space with a reception to follow. The following day, invited speakers from the worlds of art, literature, cinema, and academia will convene at Swiss Institute to deliver short presentations analyzing one or more of the film's pulse points. Panel presentations will give way to a public Q&A and discussions moderated by Emily Apter, Cecilia Corrigan, and Andrew Ragni.
Invited speakers include: Katherine Bernard, Ana Dopico, Kyoo Lee, Sarah Nicole Prickett, Connie Scozzaro, Lucy Teitler, Jamieson Webster, and Moira Weigel.
"When it comes to planning parenthood, no one does it better than Mia Farrow and John Cassavetes. Roman Polanski's film Rosemary's Baby is an extensive meditation on the technologies of domestic surveillance, the violence of marriage, hysterical-parasitical pregnancies, and the satanic obsession with political sedition. Emerging in the summer of '68 in the wake of the publication of Valerie Solanas's S.C.U.M. Manifesto, Dr. Martin Luther King Jr.'s assassination, and the student protests in Paris, the film stages the antagonisms of a society pregnant with unspeakable fears, arguably the greatest of which was the Nietzschean proclamation of the ends of God and Man. Rosemary's Baby gives a voice to these fears in the figure of the young mother, who grapples with these overwhelming tensions through various pharmaceutical and/or oral-sadistic mitigation strategies. We feel the film's political legacy today in the form of relentless assaults by the Right against Planned Parenthood and the anxious struggle for domination over reproductive systems. This event will provide an opportunity for fans of this extraordinary work to discuss and celebrate a classic of horror cinema and its incalculable contributions to culture." – Cecilia Corrigan and Andrew Ragni
Please RSVP to rsvp@swissinstitute.net.
Emily Apter is Professor of French and Comparative Literature and Chair of Comparative Literature at New York University. Her books include: Against World Literature: On The Politics of Untranslatability (2013), The Translation Zone: A New Comparative Literature (2006), and Continental Drift: From National Characters to Virtual Subjects (1999). In fall 2014 she was a Humanities Council Fellow at Princeton University.
Katherine Bernard is a writer and director based in New York. She recently directed the short film Crush (2016), co-written with Cecilia Corrigan.
Cecilia Corrigan is a writer and actor based in New York. She was recently selected as one of Issue Project Room's Artists in Residence for 2016-17. Her first book, Titanic, won the Plonsker Prize. Upcoming projects include a new book, Cream, for Capricious 88 (illustrated by Jocelyn Spaar), and the short film Crush, co-created with Katherine Bernard. She is a PhD student at NYU studying technology and comedy.
Ana Dopico is Associate Professor of Comparative Literature and Spanish and Portuguese at New York University. She is completing a book titled Cubanologies: Altered States in Cuban Cultural History, which includes essays on revolution and republic, race and civil society, journalism and literature, photography and cinema, and the cultural politics of Cuba's diaspora.
Kyoo Lee is an Associate Professor of Philosophy at the City University of New York. She published Reading Descartes Otherwise: Blind, Mad, Dreamy, and Bad (2012), and her writing has appeared in Naked Punchand philoSOPHIA. While on the move, she has also been writing, with the glasses on, about allegory, blindness, camera, children, cinema, dream, idiocy, irony, encounter, eyelid, letter-writing, madness, melancholia, mirror, parody, party, scream, scurf, silence, sleep, etc., some of which are published or forthcoming.
Sarah Nicole Prickett is a writer in New York and the editor of Adult. Her writing has appeared in or on Artforum, Bookforum, Dazed & Confused, The Hairpin, Hazlitt, Interview, The New Republic, The New York Times, Style Magazine, n+1, Vice, and more. She is a contributing editor at The New Inquiry and the co-host of It's Fine, a radio show on Know-Wave.
Andrew Ragni is a writer and psychoanalyst to the stars. He is a PhD student in New York University's Department of Comparative Literature, where he is writing a dissertation on European sex tourism in colonial Africa and South America at the turn of the century. He writes for Performa.
Connie Scozzaro is a PhD student in the English department at Johns Hopkins University and specialises in early modern poetry and critical theory. She is interested in the administration of women's bodies by medicine and the law throughout history.
Lucy Teitler is a staff writer for the award-winning USA series Mr. Robot and a contributing writer at Motherboard, the science and tech section of VICE magazine. Her play ENGAGEMENTS will have its New York premiere this summer at Second Stage Uptown, opening July 18th.
Jamieson Webster is a psychoanalyst in New York. She has written for Apology, Cabinet, The Guardian, The Huffington Post, Playboy, The New York Times, as well as for many psychoanalytic publications. The Life and Death of Psychoanalysis is published with Karnac (2011). Stay, Illusion!– written with Simon Critchley- is published with Pantheon Books (2013).
Moira Weigel is a writer and scholar, currently completing a PhD in the joint program in Comparative Literature and Film and Media at Yale University. Farrar Straus and Giroux will publish her first book, Labor of Love: The Invention of Dating in May.
Related Exhibitions