Oct 06 2022
Offsite Book Launch and Screening | life and limbs & Duel
Thurs | 7PM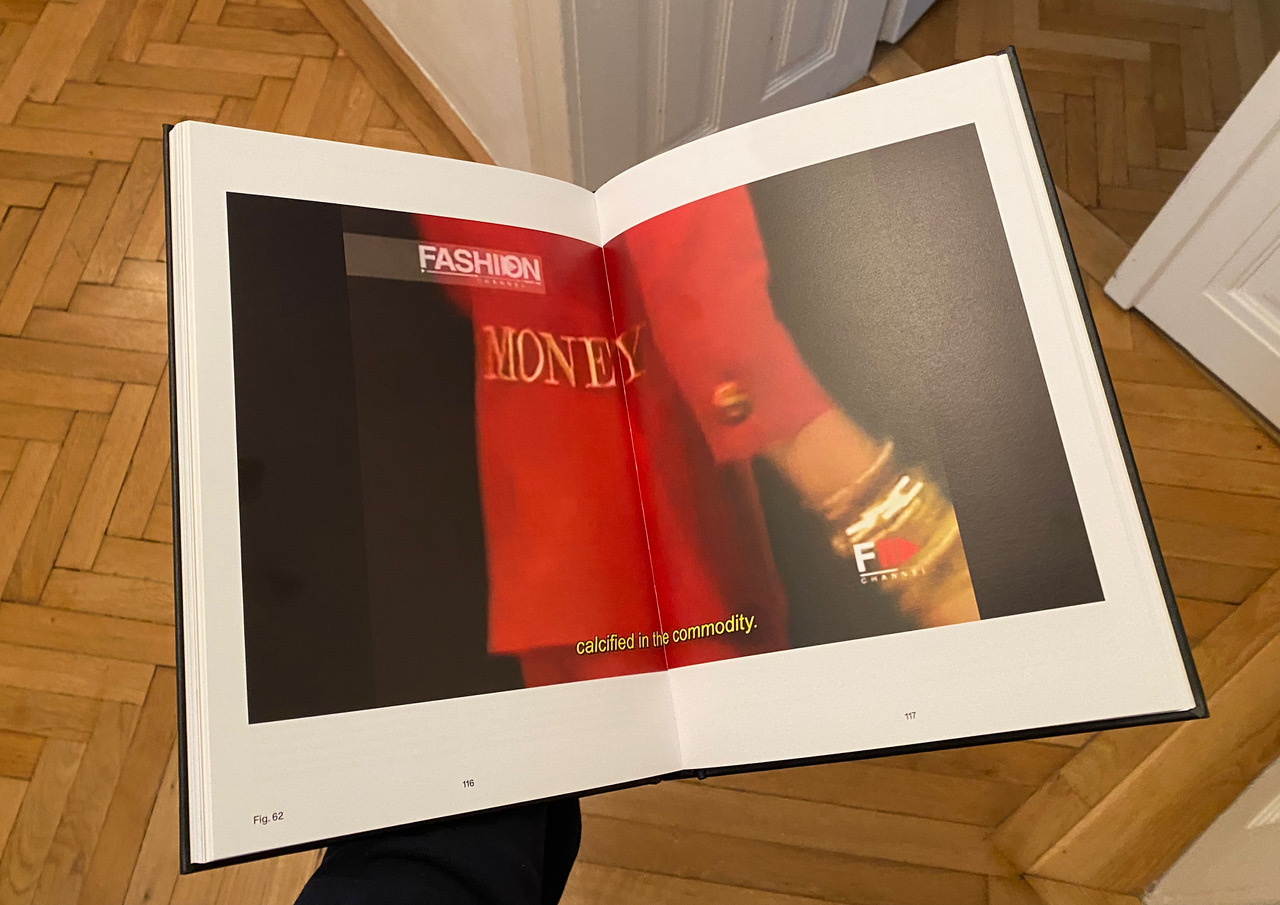 Austrian Cultural Forum New York
11 E 52nd St, New York, NY 10022
Please join us at the Austrian Cultural Forum New York to celebrate the launch of life and limbs, co-published by Swiss Institute and Lenz Press. On the occasion of the launch, Anna-Sophie Berger will screen her video work Duel (2020).
RSVP to info@acfny.org.
life and limbs
The gallery becomes a mouth. It has four pointy teeth and is an aged, even sickly, shade of off-white. The teeth are walls, and on them hang artworks selected by Austrian artist Anna-Sophie Berger for the exhibition life and limbs, Swiss Institute's fourth installment of its Architecture and Design Series. Berger's premise for the show considers the body an experimental testing ground for design, a living site that is both vulnerable and resilient. As the title implies, life and limbs exists in a world where the human body, unadorned, is at risk and often confronts threat with dark and knowing humor but also with grace. Across these works, which draw from speculative architectures, Surrealism, late twentieth-century fashion design, and Viennese Actionism, among many other subsects of modern visual culture, Berger's singular understanding of corporeal awareness unfolds. In the clutches of this jaw, bodies find ways to disappear, though some stretch, reach, and metamorphosize in attempts to escape themselves. This book is a means to further explore Berger's thesis. Three remarkable essays, by Annie Godfrey Larmon, Philipp Ekardt and Berger herself, ponder the works that populate this wunderkammer and question design's transformative potential.
Duel
Duel was first presented as part of Berger's exhibition "Duel" at the Bonner Kunstverein, curated by Susanne Mierzwiak in 2020. The relationship between destruction and construction forms the core of the work. By combining her own videos with found footage from opera, classic film, advertising and animations, Berger portrays the fragile life of the metropolis, the conditions of which are seemingly shaped by fate.
Duel, 2020
HD-Video
49′ 06''
Sound and video editing: Steffen Martin
Camera and sound (Tokyo): Robert Becraft
Assistance (Tokyo): Teuta Jonuzi
Text edit and German translation: Nina Franz
With Teak Ramos
Anna-Sophie Berger (b. 1989, Vienna, Austria) is an artist living and working in New York and Vienna. Berger was trained in fashion and, in her work as an artist, has explored issues of protection and care as they might relate to clothing, housing, public space and law. She creates work that connects individual perception and intimate use with questions of material reality as part of socio-economic circulation and consumption. She has had solo exhibitions at Bonner Kunstverein, Bonn (2020); Cell Project Space, London (2019); MUMOK, Vienna (2016); Kunsthaus Bregenz (2016); Ludlow 38, NY (2015); White Flag Projects, St. Louis (2015); and Belvedere21, Vienna (2014); among others. She has recently participated in group exhibitions at the Pictures Collection of the Academy of Fine Arts, Vienna (2022); The Glucksman, Cork (2022); MACRO Museum, Rome (2021); aMAK, Austria (2019); Kunsthalle Wien, Vienna (2019);  Frans Hals Museum, Haarlem (2018); S.M.A.K., Ghent (2018); Contemporary Art Centre, Vilnius (2018); Kestnergesellschaft, Hannover (2017); Kunstverein Munchen, Munich (2017). She is the recipient of the 2017 Ars Viva Fine Arts Prize in Germany and the 2016 Kapsch Contemporary Art Prize, Austria.