Aug 12 2021
Lecture Performance | The Psychotic Method with Geoffrey Mak and Via App
Thurs | 7PM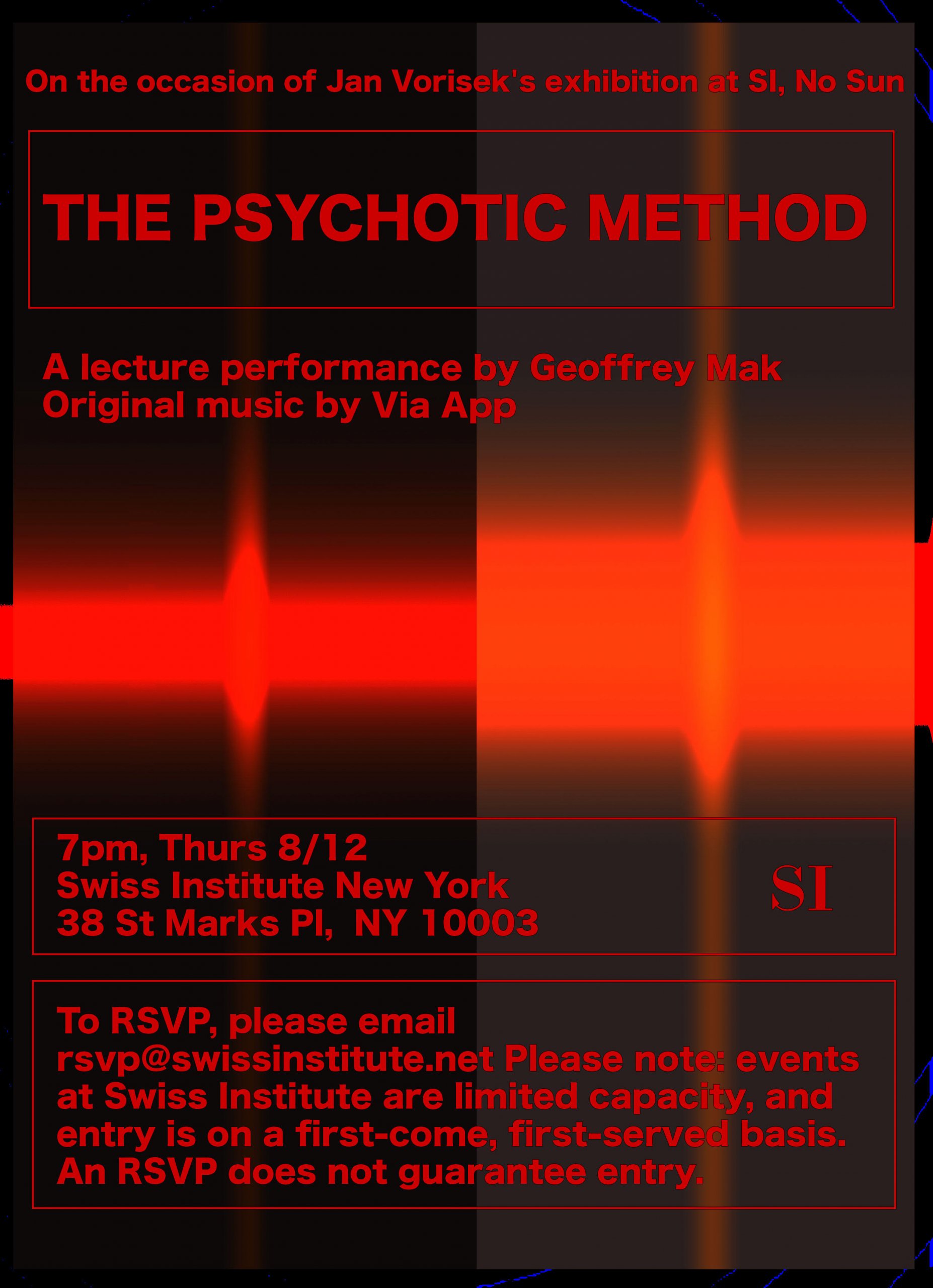 On the occasion of Jan Vorisek's exhibition at SI, No Sun, writer and critic Geoffrey Mak will deliver a lecture performance in the form of a guided meditation. Within Vorisek's sculptural installation, Via App will perform a set of original music.
"How do you move forward when all you have are questions without answers? When you know there's a bigger picture, but you'll never know what that bigger picture is?" considers Mak. "The salient task of psychosis—as affect, as method—is locating information in places of transition from one reality to the next."
To RSVP, please email rsvp@swissinstitute.net. Please note: events at Swiss Institute are limited capacity and entry is on a first-come, first-served basis. An RSVP does not guarantee entry.
Geoffrey Mak is the author of the essay collection Mean Boys, forthcoming from Bloomsbury in 2023. His writing has appeared in The Guardian, Artforum, New Models, and elsewhere.
Via App is an alias of Dylan Scheer, the Brooklyn-based sonic field researcher, electronic composer and performer, and club chaos conduit.
Poster by Jan Vorisek
Related Exhibitions