Dec 09 2015
Launch and Artist Talk | "Sex on Paper" from Kaleidoscope's Art&Sex Edition with Betty Tompkins, Emily Mae Smith, Jonah Koppel, Mathew Cerletty and moderator Alexander Shulan
Wed | 7pm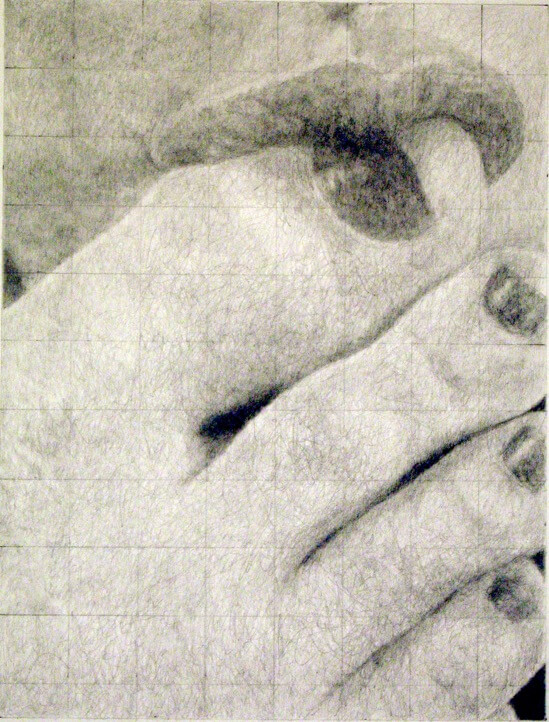 On the occasion of our current exhibition, Hans Schärer: Madonnas and Erotic Watercolors, please join us for an artist talk celebrating the recent Art&Sex Edition of Kaleidoscope magazine, a special themed issue dedicated to all expressions of sexuality as addressed in contemporary art and visual culture.
The talk expands on "Sex on Paper," a visual feature curated by New York-based artist Mathew Cerletty in the Art&Sex Edition—a selection of works on paper that "playfully reflect some of the many complications of human sexuality: fantasy, twisted obsession, unbridled lust, sweet vulnerability, and of course the simple beauty of a physical connection." Alongside Cerletty, participants of the talk, moderated by Kaleidoscope's editor Alexander Shulan, include featured artists Betty Tompkins, Emily Mae Smith and Jonah Koppel.
Please RSVP to rsvp@swissinstitute.net.
Alexander Shulan is a New York based writer and curator. He is associate editor of Kaleidoscope Magazine.
Betty Tompkins is an American painter living and working in New York City and Wayne County, PA. Recent solo exhibitions include 2014 Art Basel Feature with Galerie Rodolphe Janssen.  Group exhibitions include Eic Troncy's  curated exhibition at Almine Rech in Paris, "The Shell (Shapes Places And Portraits)" Gea Politi's  curated exhibition "Venganza"in Milan and Kendell Geers curated exhibition "Eureka" in Istanbul as well as A Drawing Show at Matthew Marks in NYC. Upcoming shows include Alison Gingeras's "Black Sheep Feminism" at Dallas Contemporary, and solo shows at the Flag Art Foundation, NYC and Gavlak Gallery, LA. Her work is in the permanent collection of Centre Pompidou.
Emily Mae Smith lives and works in New York. In the past year her work has been included in group exhibitions in New York, Brussels, Cologne, and Zurich. Her recent solo show at Laurel Gitlen was reviewed in Artforum International, Art in America, and The New Yorker.  Her work is also included in "Unrealism" organized by Jeffrey Deitch and Larry Gagosian at The Moore Building in Miami. In 2016, she will have a solo show at Mary Mary in Glasgow.
Jonah Koppel (b. 1978 in Chicago) lives and works in Queens, NY. He received a BFA from Rhode Island School of Design, Providence, RI and has recently had solo exhibitions at Klaus von Nichtssagend Gallery, New York, NY in 2013 and 2011. Recent group exhibitions include Temporary Antumbra Zone, curated by Udora Hajimik at Janet Kurnatowski Gallery, 2011 in Brooklyn, NY and A Bell is a Cup Until It is Struck, curated by Kevin Zucker, 2005 at Memorial Hall Gallery in Providence, RI.
Mathew Cerletty is an American painter living and working in New York. He has had solo exhibitions at Blum and Poe in Los Angeles, Office Baroque in Brussels, Team Gallery in New York, and Rivington Arms in New York. His work has been included in group exhibitions at the Whitney Museum of American Art in New York, Studio Voltaire in London, San Diego's Museum of Contemporary Art, State Hermitage Museum in St. Petersburg, and Museum Voor Moderne Kunst in Ostend, among other institutions. His work is in the permanent collection of the Whitney Museum of American Art.
Image caption: Betty Tompkins, Sex Grid #5, 2008. Pencil on paper, 17 x 14 in. Private collection. Courtesy the artist.
Related Exhibitions