Jul 24 2019
Conversation | Robert Barry and Christian Rattemeyer on Uranyl Nitrate (UO2(NO3)2), When Attitudes Become Form and Harald Szeemann
Wed | 7PM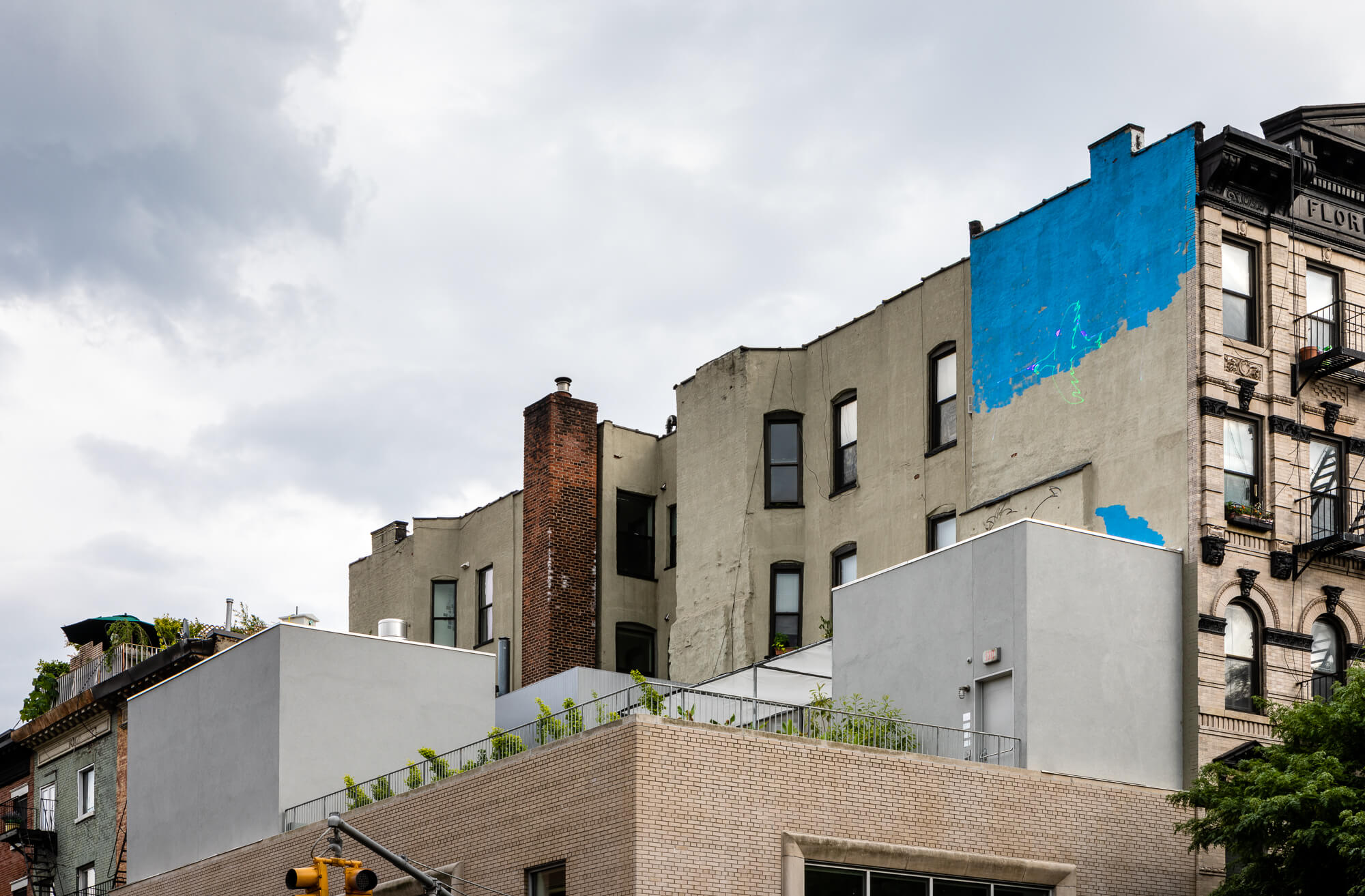 On the occasion of Harald Szeemann | Grandfather: A Pioneer Like Us, please join us for a conversation between artist Robert Barry and curator Christian Rattemeyer. In 1969, Harald Szeemann included Barry in When Attitudes Become Form, his notorious exhibition at Kunsthalle Bern. Responding to the invitation, Barry, who was unable to be present for the installation, had a small amount of radioactive Uranyl Nitrate placed on the kunsthalle's roof. Fifty years later Barry has created the work anew on the roof terrace of Swiss Institute. Against the backdrop of this new commission, Robert Barry will be in conversation with Christian Rattemeyer on his collaborations with Szeemann. 
Please RSVP to rsvp@swissinstitute.net. Please note: events at Swiss Institute are limited capacity, and entry is on a first-come, first-served basis.
Robert Barry (b. 1936) lives and works in New Jersey. Since the 1960s, he has exhibited his work internationally. He has had solo exhibitions at Le Consortium, Dijon; The Rennaisance Society, Chicago; Museum Folkswang, Essen; and the Stedeljik Museum, Amsterdam, amongst many others. His work has been featured in several notable exhibitions, including: Live in Your Head: When Attitudes Become Form, Kunsthalle Bern, Bern; Op Losse Schroeven, Stedeljik Museum, Amsterdam; Information, Museum of Modern Art, New York; documenta 5, Fridericianum, Kassel; 36th & 39th Venice Biennale, Venice. 
Christian Rattemeyer is the Harvey S. Shipley Miller Associate Curator in the Department of Drawings and Prints at The Museum of Modern Art and will take the position of Director of SculptureCenter, New York in November.  At MoMA, he is currently overseeing the exhibition SURROUNDS: 11 Installations, slated for the reopening of the museum in October and has organized the exhibitions Unfinished Conversations: New Work from the Collection (2017), Transmissions: Art in Eastern Europe and Latin America 1960-1980 (2015), Alighiero Boetti: Game Plan (2012), Projects 95: Runa Islam(2011 and Compass in Hand: Selections from The Judith Rothschild Foundation Contemporary Drawings Collection (2009), among others. From 2003 to 2007, Rattemeyer was curator at Artists Space in New York City. He has published widely on contemporary art, including the book Exhibiting the New Art: 'Op Losse Schroeven' and 'When Attitudes Become Form' 1969 (2010).  Rattemeyer has taught at several art schools and universities, including the MFA program and the Center for Curatorial Studies at Bard College.
Image: Robert Barry, Uranyl Nitrate (UO2(NO3)2), 1969. Installed on the roof terrace of Swiss Institute.
Related Exhibitions