Dec 06 2021
Conversation | Nick Mauss and Kathy Halbreich: Tell me if anything similar was ever made
Mon | 7PM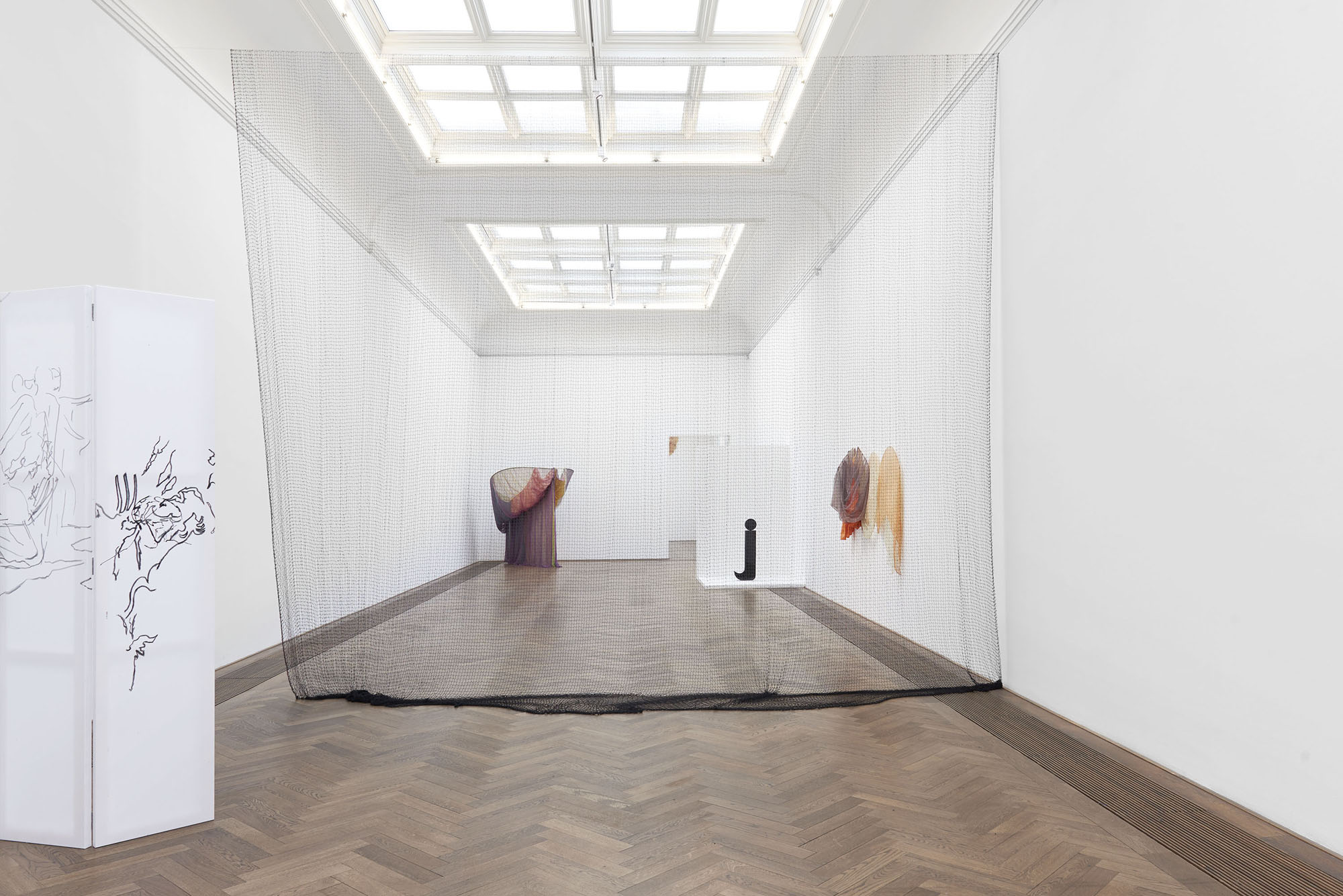 Artist Nick Mauss and curator and Robert Rauschenberg Foundation executive director Kathy Halbreich will explore the work of Rosemary Mayer and its contemporary resonance through questions of revival, embodiment, materiality, the violence of historiography, and Mayer's interleaving of received and personal histories. This conversation is held on the occasion of the exhibition Rosemary Mayer: Ways of Attaching, at SI.
To RSVP, please email rsvp@swissinstitute.net. Please note: events at Swiss Institute are limited capacity and entry is on a first-come, first-served basis. An RSVP does not guarantee entry.
Nick Mauss is an artist whose work spans the intimacies of drawing, painting, and sculpture to highly orchestrated exhibitions made in collaboration with art historians, curators, and performers. His 2020 exhibition, Bizarre Silks, Private Imaginings and Narrative Facts, etc. at Kunsthalle Basel, featured works by Rosemary Mayer, including nonextant works "reenacted" for the occasion in close collaboration with Mayer's estate.     
Kathy Halbreich served as the Director of Walker Art Center and Associate Director of MoMA, New York. She presently is Executive Director of the Robert Rauschenberg Foundation. The organization builds on the legacy of Rauschenberg (1925-2008), who believed strongly that creative practitioners could serve as catalysts for social change. Through collaboration, Rauschenberg broke disciplinary boundaries by experimenting with scientists, performers, and visual artists. The Foundation promotes in-depth research and partnerships for staff, curators, critics, scholars, and students that open the artist's life and work to wider interpretation and understanding. Additionally, the Foundation supports residency programs for artists, performers and scholars in both Captiva, Florida and in New York City. Its philanthropic activities, overseen in part by a recently constituted Artists Council, primarily support small to midsize arts and socially engaged organizations.
Related Exhibitions