Oct 23 2019
Conversation | Michael Wang and Paola Antonelli on Extinct in New York
Wed | 7PM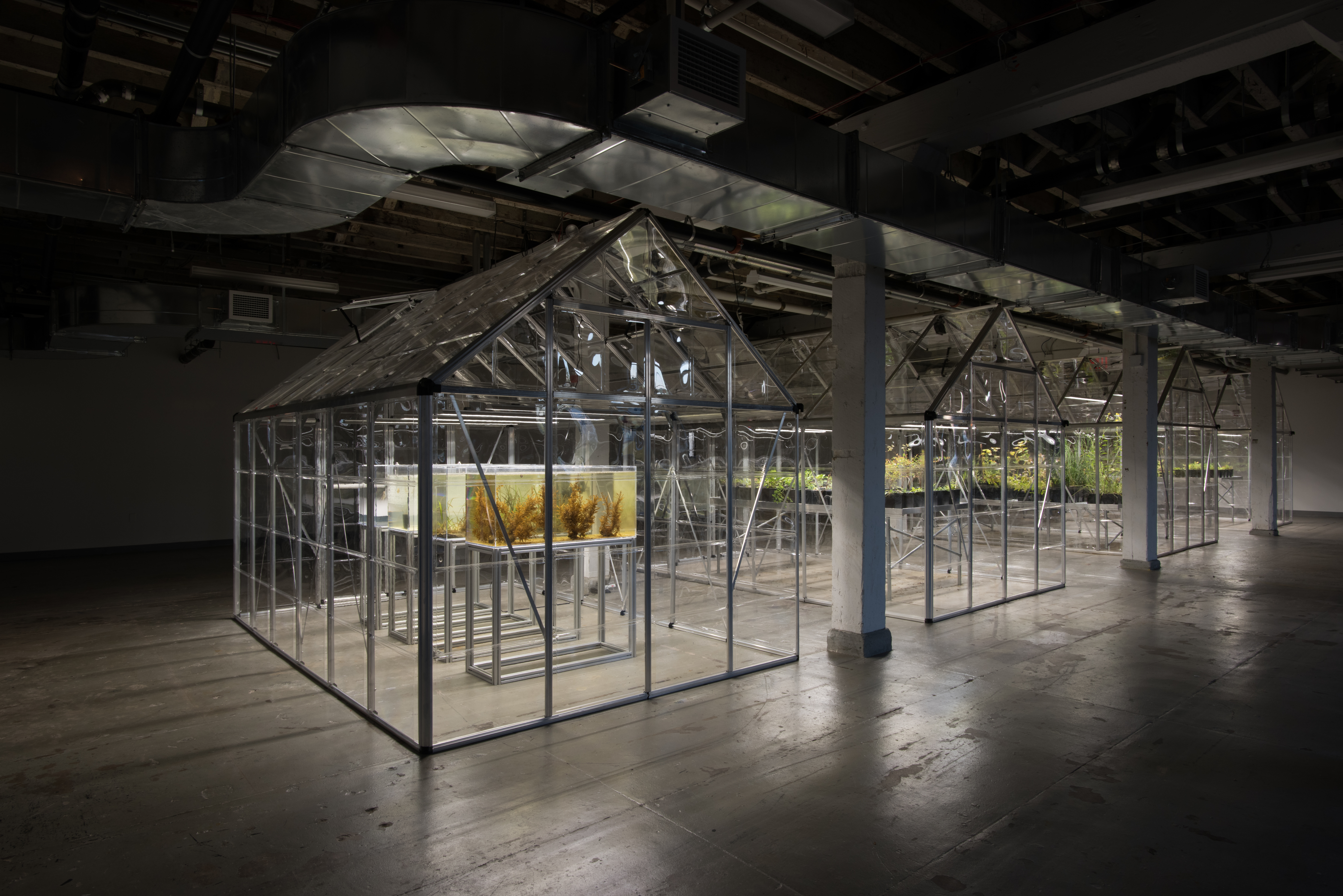 On the occasion of Michael Wang: Extinct in New York, currently on view at LMCC's Arts Center at Governors Island, please join us at SI for a conversation between Michael Wang and curator Paola Antonelli. In Extinct in New York, four greenhouses contain a selection of plant, algae and lichen species that were once native to New York City, but can now only persist under the care of humans. During the talk, which will cover both this exhibition and Wang's practice at large, Wang and Antonelli will discuss themes including design in an age of extinction, the exhibition as a laboratory, cultivation and care and the destructive and sustaining forces of urban ecosystems.  
Please RSVP to rsvp@swissinstitute. Please note: events at Swiss Institute are limited capacity, and entry is on a first-come, first-served basis.
Paola Antonelli is Senior Curator of Architecture & Design at The Museum of Modern Art, as well as MoMA's founding Director of Research & Development. Her goal is to promote design's understanding, until its positive influence on the world is universally acknowledged. Her work investigates design's impact on everyday experience, often including overlooked objects and practices, and combining design, architecture, art, science and technology. She has curated shows, written books, lectured worldwide, and taught in several schools, including Harvard and UCLA. Following the XXII Triennale di Milano––her 2019 Broken Nature, devoted to the idea of restorative design––she is working on Material Ecology, a show on the work of architect Neri Oxman that will open at MoMA in February 2020; on several new sessions of her MoMA R&D Salons; and on two books–– a collection of essays on contemporary design and Design Bites, a book about foods from all over the world as examples of design.
Michael Wang (b. 1981) lives and works in New York. His practice uses systems that operate at a global scale as media for art, addressing climate change, species distribution, resource allocation and the global economy. Wang's work was the subject of a solo exhibition at the Fondazione Prada, Milan, IT (2017) and was included in Manifesta 12 in Palermo, IT (2018) and the XX Bienal de Arquitectura y Urbanismo in Valparaíso, CL (2017). In 2017, he was a recipient of the Joan Mitchell Foundation Painters & Sculptors Grant.
Image: Michael Wang, Extinct in New York, 2019, installation view. Living organisms, lights, air and water circulation devices, substrate, aluminum, polycarbonate, and acrylic enclosures.
Related Exhibitions