Oct 04 2022
Conversation | Megan Marrin and Sarah Schulman
Tues | 6:30PM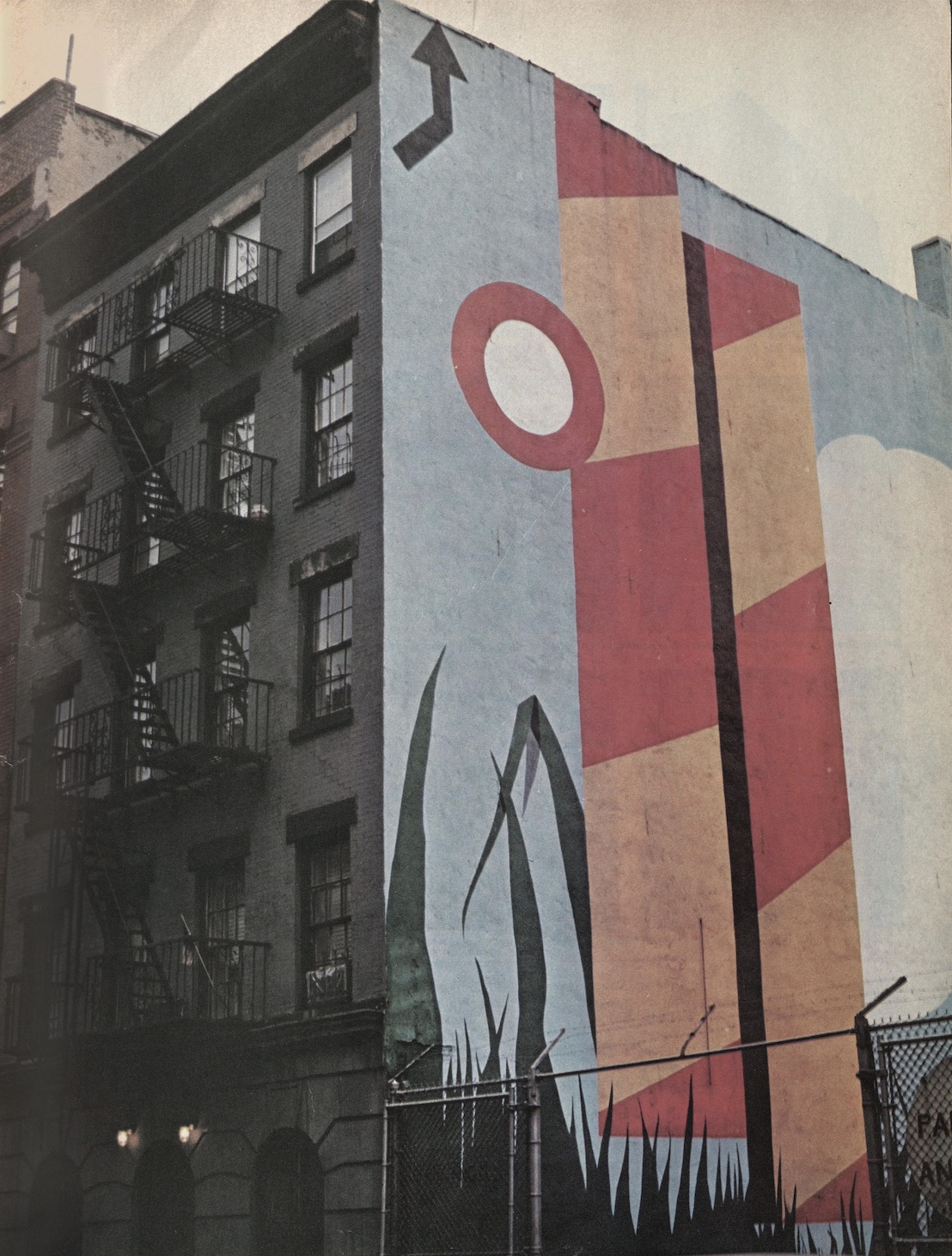 Held on the occasion of Megan Marrin's mural 340 E. 9th St, please join us for a conversation between Marrin and writer, scholar and activist Sarah Schulman. Both longtime residents of the East Village, Marrin and Schulman will discuss the ever-changing visuals of the neighborhood, from murals to signage, and how those changes accumulate in the memories of those who live here.
Weather permitting, the program will be held on SI's roof terrace, under Marrin's mural.
To RSVP, please write to rsvp@swissinstitute.net
Megan Marrin lives and works in New York, NY. She has exhibited in solo and group exhibitions at Ordet, Milan; dépendance, Brussels; Queer Thoughts, New York; Efremidis, Berlin; Wiels Contemporary Art Center, Brussels; Mitchell Algus, New York; Svetlana, New York and David Lewis, New York.
Sarah Schulman is a novelist, playwright, nonfiction writer, screenwriter and AIDS historian. Her 20th book, LET THE RECORD SHOW: A Political History of ACT UP, NY 1987-1993, was published in 2021.
Image: Photograph by Herb Goro of Allan D'Arcangelo's mural at 340 E 9th St. in the April 29, 1968 issue of New York Magazine. Allan D'Arcangelo's 1967 mural appears courtesy the Estate of Allan D'Arcangelo, licensed by VAGA and Garth Greenan Gallery, New York.
Related Exhibitions