May 12 2016
Book Launch | The Auctioneer
Thurs | 7pm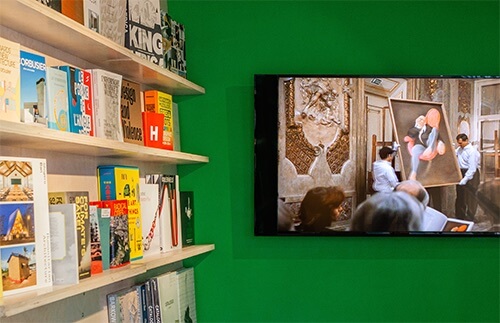 Please join us for a conversation between Simon de Pury and SI Director Simon Castets on the occasion of the launch of de Pury's new book, The Auctioneer: Adventures in the Art Trade.
In The Auctioneer: Adventures in the Art Trade (St. Martin's Press), co-authored with William Stadiem, Simon de Pury gives readers insight into his career and the business of art as he recounts the Olympian competition for the most beautiful paintings in the world and the riveting intersection of art, romance, and big money.
Please RSVP to rsvp@swissinstitute.net.
Simon de Pury is the former Chairman of Sotheby's Europe and the former owner and co-founder of Phillips de Pury. He co-hosted Bravo's series "Work of Art," is a frequent guest on television shows like "The Colbert Report," and is the subject of a major BBC documentary "The Man with the Golden Gavel." He has written for numerous publications, including The Daily Beast. He is the founder most recently of de Pury, his own online auction site.