Jan 16 2019
Book Launch | Carman, with readings by Ser Serpas and Hannah Black
Wed | 7PM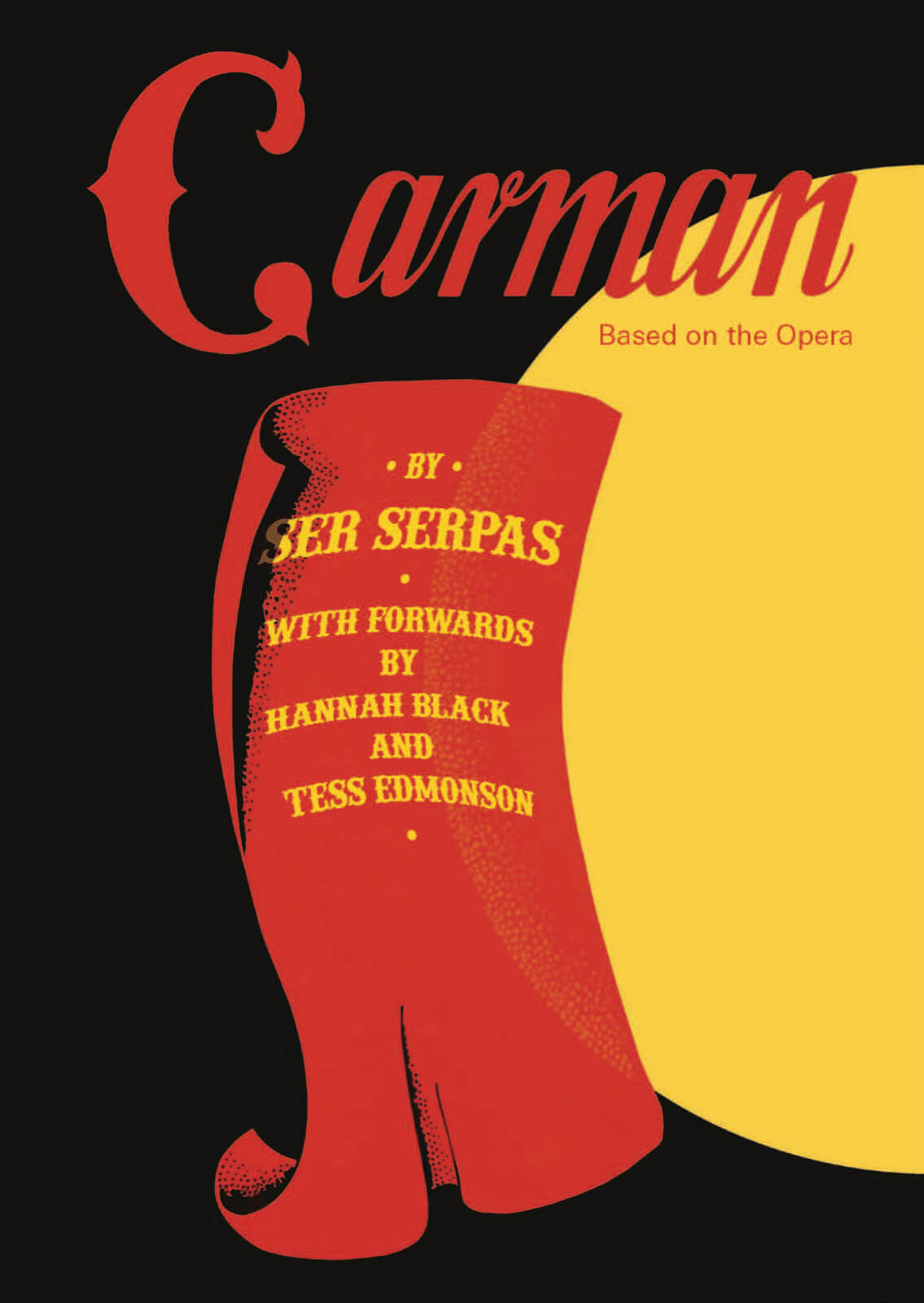 Please join us for the US Launch of Carman, a new book by Ser Serpas. Carman is based on chronological iPhone notes that Ser Serpas wrote during her undergraduate studies, from July 2013 to July 2017. Carman not only evokes Carmen, Georges Bizet's famous opera of love and seduction, but it is also the name of Serpas's freshman-year dormitory at Columbia University. The poems she wrote in her final year at Columbia were integral in the development of her solo exhibition You were created to be so young (self-harm and exercise), held in the summer of 2018 at Luma Westbau. On the occasion of the launch, Serpas and Hannah Black will read a selection of poems. 
Please RSVP to rsvp@swissinstitute.net. Please note: events at Swiss Institute are limited capacity, and entry is on a first-come, first-served basis.
Ser Serpas is a poet and sculptor born in Los Angeles, CA. She lives and works between New York, NY and Los Angeles, CA. Serpas received her B.A. in visual arts at Columbia University and has recently exhibited or performed at Luma Westbau, Zurich, MoMA PS1, New York, SculptureCenter, New York and the Serpentine Gallery, London.
Hannah Black lives and works in New York. Previous solo exhibitions include Some Context, Chisenhale Gallery, London; Small Room, mumok, Vienna; Soc or Barb, Bodega, New York (all 2017). Selected group exhibitions include Welt Am Draht, Julia Stoschek Collection, Berlin (2016); The Heart is a Lonely Hunter, Yarat Contemporary Art Centre, Baku; and Does Not Equal, W139, Amsterdam, (both 2015). In 2017 her performance OR LIFE OR was presented at MoMA PS1, New York. Her writing has been published in Tank, The New Inquiry, Texte zur Kunst, Artforum and frieze d/e. Her book Dark Pool Party (Dominica/Arcadia Missa) was published in 2016 and Life (Walther König/mumok), written in collaboration with Juliana Huxtable, was published in 2017.