May 24 2023
Book Launch and Talk | Rosemary Mayer: Attachment Theory with Laura McLean-Ferris
Wed | 7PM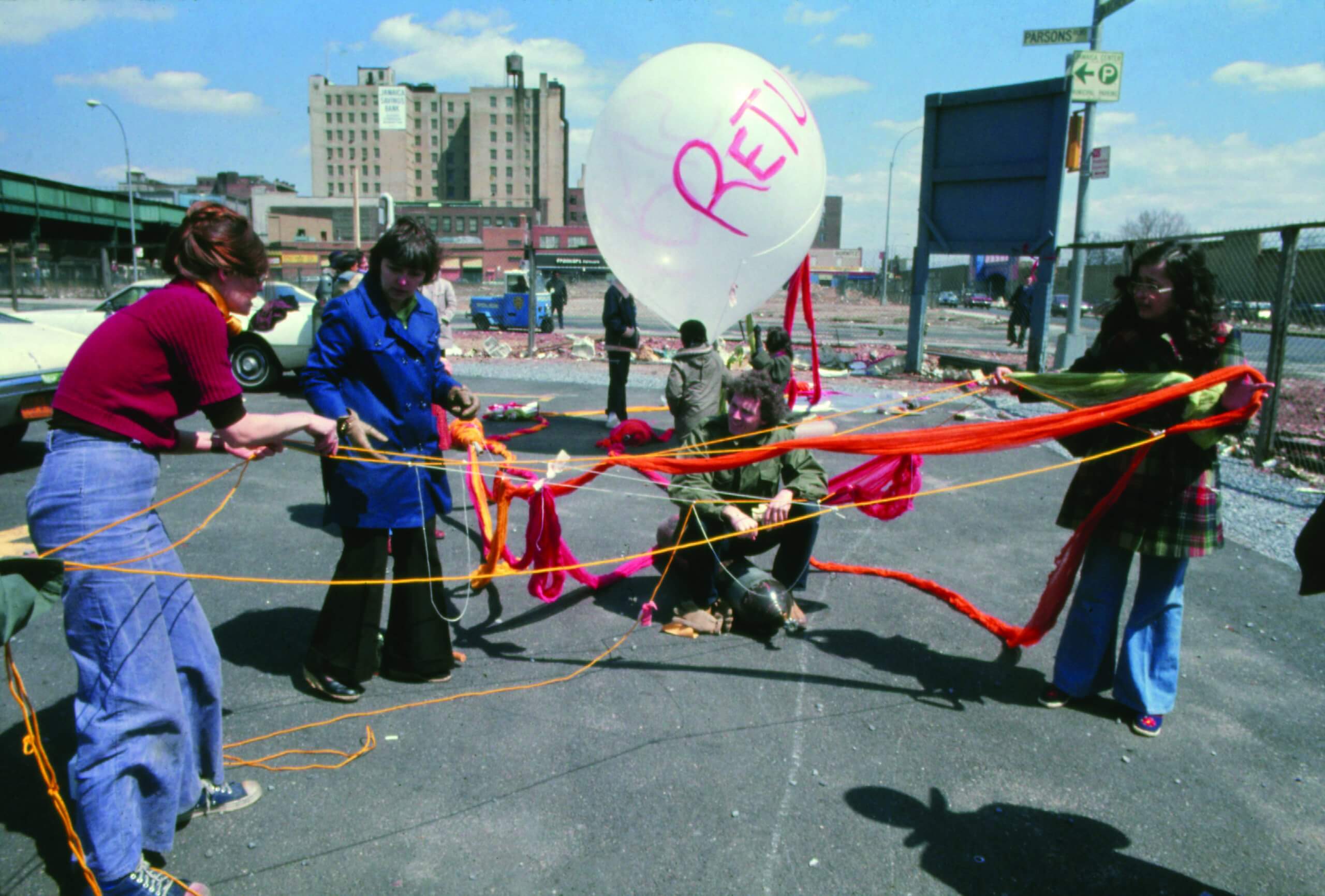 Please join us for the launch of Ways of Attaching, the first comprehensive monograph of the work of Rosemary Mayer, published by Verlag der Buchhandlung Walther und Franz König, Lenbachhaus, Ludwig Forum Aachen, Spike Island and Swiss Institute. Featuring texts by Rosemary Mayer, Laura McLean-Ferris, Jenni Nachtigal and Jenni Sorkin.
To celebrate the launch of the publication, curator and writer Laura McLean-Ferris will give a talk based on her essay "Attachment Theory," which examines Mayer's work in the context of feminist consciousness raising groups in the 1970s. The talk will be introduced by Marie Warsh, co-director of the Estate of Rosemary Mayer.
Laura McLean-Ferris is a writer and curator based in Turin, Italy. Formerly she was Chief Curator at Swiss Institute, where she curated numerous projects with artists including Olga Balema, Aria Dean, Irena Haiduk, Nancy Lupo, Sandra Mujinga, Jill Mulleady, Shahryar Nashat, Rosemary Mayer, Cally Spooner, and Studio for Propositional Cinema. Her criticism and essays have appeared in 4Columns, Artforum, ArtReview, Bookforum, frieze, and Mousse, among other publications, and she was the recipient of a 2016 Creative Capital | Andy Warhol Foundation Arts Writers Grant.
Image: Documentation of Rosemary Mayer, Spell, April 8, 1977. Balloons, helium, paint, fabric, and rope Farmers Market, Jamaica, New York Photo by Eeva Inkeri.
Related Exhibitions