Aug 16 2017
Artist Talk and Screening | Jill Mulleady: Figment
Wed | 7PM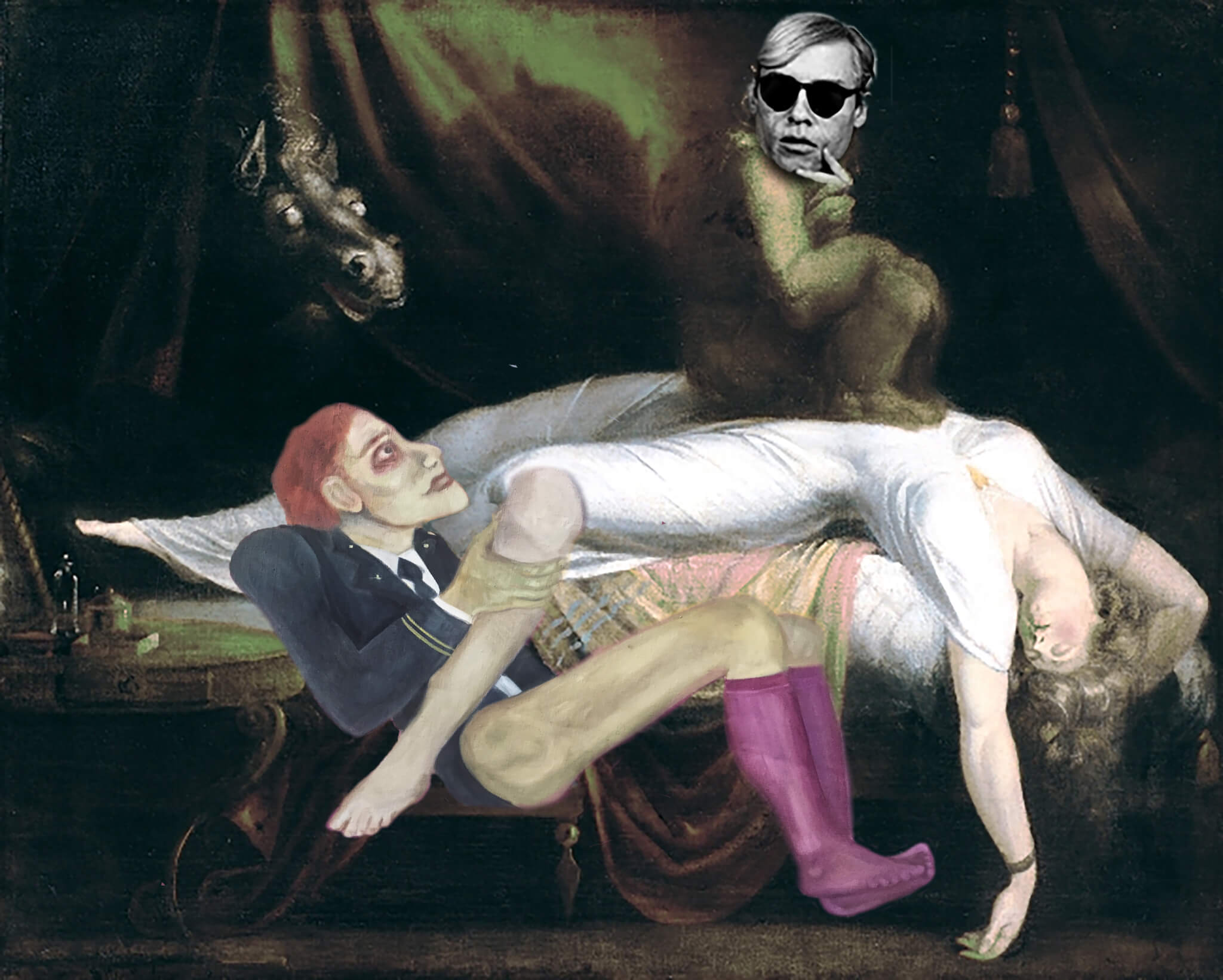 "Watching Warhol's recording of his sleeping muse, boredom becomes mesmerizing at the closed gates of the other's dream state.  Clock time dissolves as a spectral reality begins to dilate. Factory superstar Ondine coined Warhol's nickname Drella, a contraction of Dracula and Cinderella, signaling both his magical powers to transform reality and his vampiric relation to his entourage.  He was also a sort of recording angel – decades before the world finally lost its distinction from reality TV – mining living history for experiences of the untimely and the eternal, fascinated by death about which he said: I never understood why when you died, you didn't just vanish, everything could just keep going on the way it was only you just wouldn't be there. I always thought I'd like my own tombstone to be blank. No epitaph, and no name. Well, actually, I'd like it to say 'figment.'" – Jill Mulleady
On the occasion of Ugo Rondinone: I ♡ John Giorno, please join us as Jill Mulleady discusses Sleep, other films by Andy Warhol, and her own work.  The event will also include a screening of videos and films selected by the artist.
Please RSVP to rsvp@swissinstitute.net.
Jill Mulleady (b.1980, Montevideo) is an artist living and working in Los Angeles. She holds an MFA from Chelsea College of Arts. In May this year, she opened her solo exhibition Angst for Angst at Kunsthalle Bern and is preparing an upcoming group show at MD72, Berlin. Her work has recently been shown in exhibitions at MAK Center for Art and Architecture, Los Angeles, Freedman Fitzpatrick, Los Angeles, Gaudel de Stampa, Paris, Forde, Geneva, Museo Archeologico Nazionale di Napoli & Museo Sivori, Buenos Aires. She has recently been appointed a lecturer at UCLA.
Image: Jill Mulleady, Figment, 2017. Digital image. Courtesy of the artist.
Related Exhibitions