Oct 29 2013
Action | Malin Arnell | I Am Not Quite Sure. This Is An Arduous Terrain
Tues | 12 - 6pm

For this three-day action Malin Arnell has invited nine lives to each spend an hour in silence with her in the foyer of Swiss Institute.
Katie Hubbard, Jess Arndt, Robyn Hillman-Harrigan, Fia Backström, Paula Garcia, Vanessa Anspaugh, Ulrike Müller, Clara López and Jen Rosenblit.
On the evening of the 31st all lives will come together and share another hour.
Welcome!
Opening hours:
Tuesday, 29th, Wednesday 30th, Thursday 31st 12 – 6 PM
Special event Thursday 31st 7 PM – 9 PM
"I am not quite sure. This is an arduous terrain" is part of the group show Descartes' Daughter. Curated by Piper Marshall
With support by the Swedish Arts Grants Committee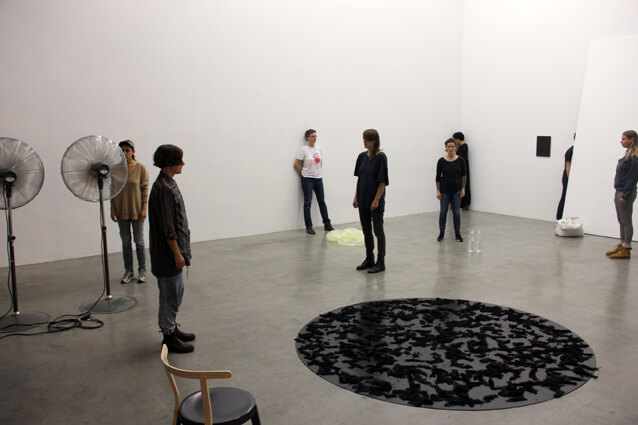 Related Exhibitions