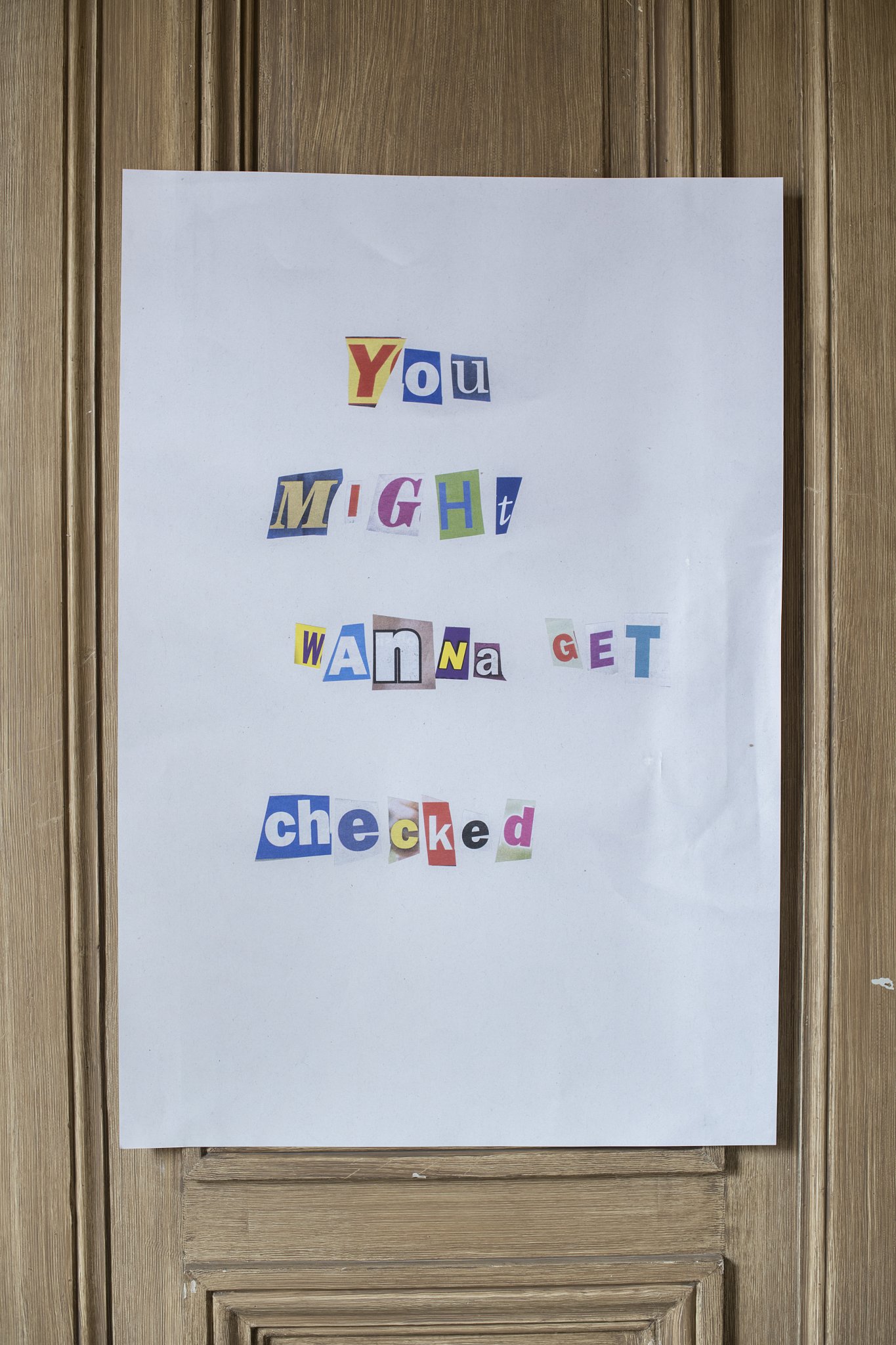 In anticipation of artist-duo Real Madrid's forthcoming 2021 exhibition at SI, we are pleased to share selected documentation of I think I gave you…, Real Madrid's solo exhibition at the Salle Crosnier of the Palais de l'Athénée in Geneva. The exhibition opened on March 6th and has since been closed to the public as a result of COVID-19. The exhibition consisted of two works: a larger-than-life inflatable sculpture of decaying cherries and two sets of handmade wire-rimmed glasses showcasing footage of teenagers congregating and dancing in hidden areas of a Sao Pãulo park. A poster bearing the suggestion: "You might wanna get checked" greeted visitors at the entrance. A text, written by the artists to accompany the works on view, is included below.
Real Madrid (founded 2015, Geneva) is an ongoing collaboration between artists that serves as a platform to examine trends in contemporary sexuality, identity formation, local networks and health with both wistful lyricism and ribald humor. Reappropriating the name of their collective from the highly lucrative football franchise, Real Madrid brands itself as a marketable commodity ready for competition.
I think I gave you…
Voyez l'Hiver: ce champignon entre les lèvres semble un organe hypertrophié, cancéreux, hideux: je vois le visage d'un homme qui vient de mourir, une poire d'angoisse enfoncée jusqu'à l'asphyxie dans la bouche.
A fleshy allegory of decay has fallen from mannerism. It has been used so often over the centuries that it has lost its plumpness, aged poorly and lays now drained and ailing (sfruttata, neither the fruit nor the parable are left).
You might want to check on this, a pear of anguish, a cherry of anxiety. Some fruit pits are so small they can accidentally be swallowed; the instrument must be proportional to the player.
Look at Summer: Memories of a scene that got stuck on the lenses and crystalized right before the eyeballs. The reddened eyes turn out to be small cherry-peaches in a flyer of Pacha.
*Roland Barthes, "Arcimboldo ou Rhétoriqueur et magician," 1982.