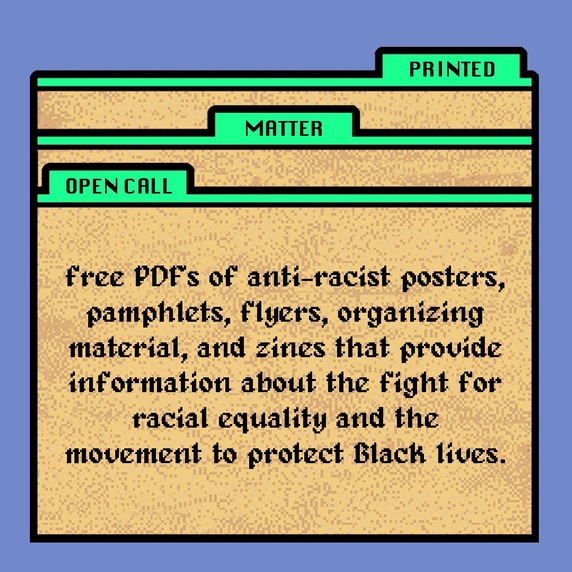 Fellow non-profit Printed Matter, who operates SI's bookstore as Printed Matter / St Marks, is announcing an open call for free pdfs of anti-racist posters, pamphlets, signs, flyers, organizing material, handouts and zines that provide information about the ongoing fight for racial equality and the movement to protect black lives.
The PDFs will be downloadable from Printed Matter's website to print at home or you can send them to the many publishers and studios offering free printing services for anti-racist protestor use, listed here.
To find out more about the initiative, please click here.