Timothée Calame: Curriculum | Contemporary Art Daily
Jun 10 2017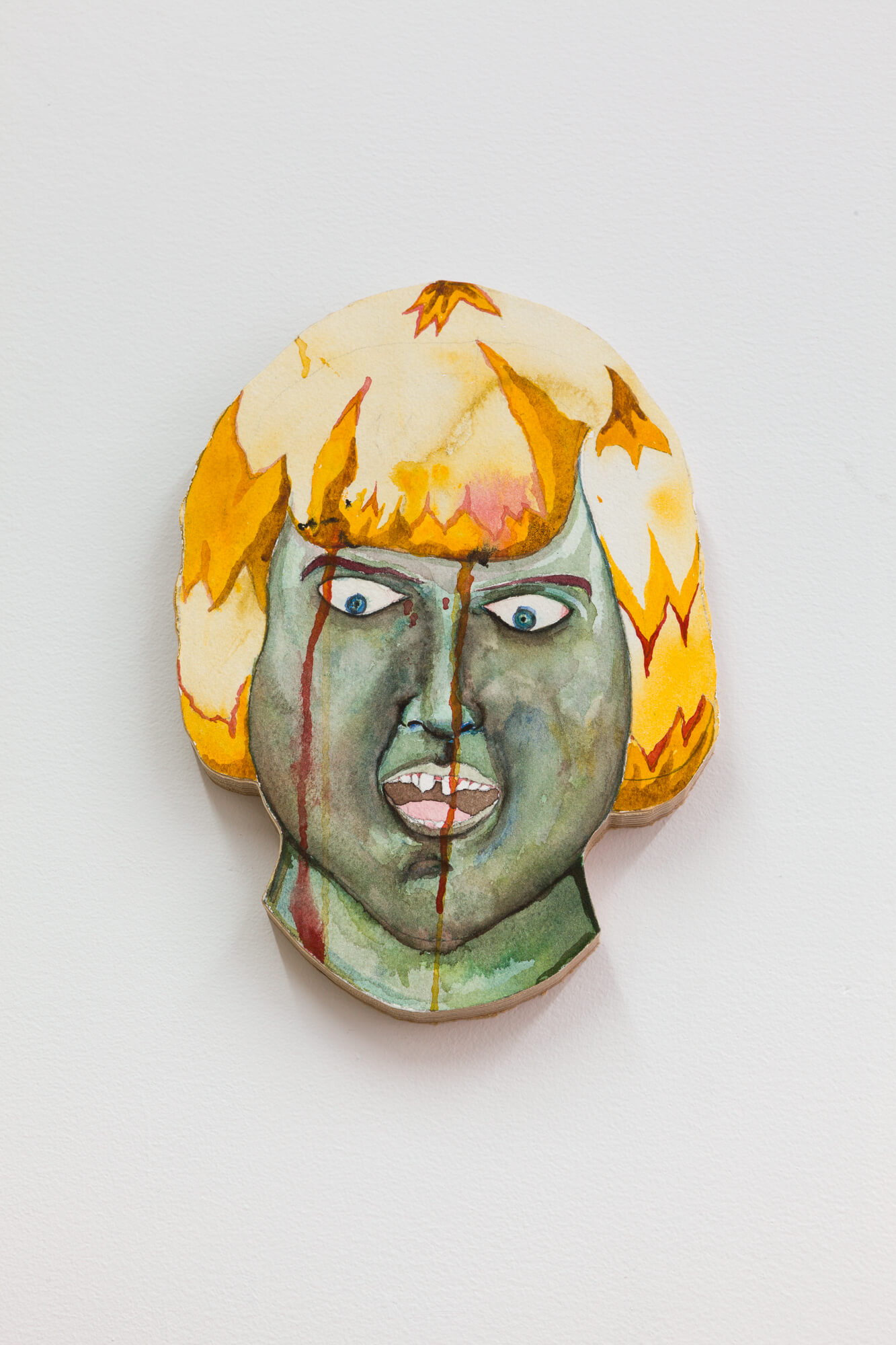 Swiss Institute is delighted to present Curriculum, the first institutional exhibition of Swiss artist Timothée Calame. Calame's recent work concentrates on how space is designed and partitioned, using sculptural curtains, platforms, barriers and screens, which are often placed in dialogue with spectral paintings and small sculptures. At Swiss Institute, a newly commissioned body of work explores the effects of failed real estate speculation on public space.
The main element of Curriculum is a labyrinthine architecture constructed inside 102 Franklin Street that occupies and divides the gallery. The walls of the structure are formed using large sheets of printed tarpaulin. Once used to conceal a number of vacant commercial properties, these panels were used to mask the casualties of a failed investment made before the financial crisis of 2008. The interior is printed with artistic impressions of the near and far future – a vision that manages to include alien spacecraft and cupcakes.
Calame's labyrinth, seen from above, forms the shape of a paperclip. In order to comprehend the structure, one has to follow the architect's path, moving through a series of narrow, looping passageways. Parallels between the development of a city and a self are drawn in the center of the sculpture, where a small screening area shows a series of video episodes made in collaboration with Coralie Rouet. In the videos, inspired by the commedia dell'arte character of Pulcinella, Calame roams city streets, telling stories, and acting as a tour guide.
Populating the gallery, there are also a number of masklike watercolor paintings of real and imagined faces by Calame, which are paired with contributions by artists Hugo Baud and Alan Schmalz. These are accompanied by the latest of Calame's motorized sculptures, an authoritative figure who surveys the space, wildly jerking its head – conveying a looming sense of political horror.
Timothée Calame (b. 1991, Geneva) lives and works in Marseille, France. Recent exhibitions include Spring at Weiss/Falk, Basel, Galerie Putsch (two-person exhibition with Emanuel Rossetti) at Marbriers 4, Geneva and Publique at Édouard Montassut, Paris. He has been included in several group exhibitions including at Gaudel de Stampa, Paris, Der Tank, `Basel and UP STATE, Zurich.
Related Exhibitions