The St. Petersburg Paradox | Face to Face with Amalia Ulman and Dr. Fredric Brandt | Dis Magazine | Anna Soldner
Jun 06 2014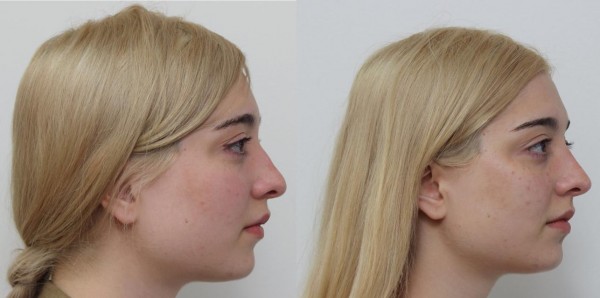 The truth is out: international artist Amalia Ulman had plastic surgery, and discussed it in the context of art and beauty with celebrity cosmetic dermatologist Dr. Fredric Brandt.
Called the 'King of Collagen,' Brandt is a pioneer of a new regime of non-invasive plastic surgery described as the 'New New Face.' Gone are the days of the skin-tightening face lift, says Brandt: Now, patients want to walk out looking subtly refreshed and plush as a pin pillow.
"The whole paradigm has shifted," said Brandt, an outspoken and eerily ageless-looking character who raps and wears lace-up Givenchy sneakers. "Now, rather than reversing the aging process, people want to look constantly refreshed.
Intended to explore the relationship between identity, consumerism and beauty—key themes relative to both Brandt and Ulman's work—the discussion ended up being more of a lively conversation about Brandt's personal and professional philosophies.; they want to look better."
Ulman is familiar with this approach. Recently, she got facial fillers and a nonsurgical nose job in Beverly Hills, as a continuation of an ongoing research on middle brow aesthetics, elegance and discretion.
A departure from the grotesque, kitschy and extreme works of contemporary artists such as LaChapelle, Orlan and Stelarc, Ulman said she is more fascinated by the idea of bodies as objects and investments from a bland, cute and pretty point of view.
"What if fillers and Botox are the wavy willows of plastic surgery?" she asked, alluding to herprevious essay on non-charismatic, almost invisible objects. "The difference is very difficult to see, yet very obvious at the same time."
Ulman's introduction marked the end of her speaking portion, as Brandt, who was eager to respond and frequently cut off Ulman's questions mid-sentence, powered the remainder of the talk.
"I had a patient come in a few months ago, and she is 50 years old," Brandt said. " I said, 'don't worry I'm going to make you look natural,' and she goes to me, 'honey, at 50 I don't care about natural just make me look good!'"
There were glints of subjects that could have sparked rich topics of discussion—body anxiety, racial 'correction' surgery, and the electronic economy of looking good (or Photoshop)—but the conversation remained light, casual and at points, a bit uncomfortable.
In attendance with Brandt was his publicist and a small posse of Brandt's tender-faced clients who, like their doctor, didn't look old, but didn't exactly look young either.
Things got interesting Wednesday night at The Swiss Institute of New York, where guests gathered to hear Ulman interview the the renowned surgeon and contemporary art collector.
Asked whether he felt Ulman's face looked good post-surgery, Brandt replied, "I think you're a pretty woman."
An avid collector of contemporary art, Brandt's Midtown office, as well as his apartments in Miami and New York, are filled with artists like Richard Prince, Yayoi Kusama and Anish Kapoor.
In the question-answer portion of the talk, one person asked Brandt to cite examples of art he finds beautiful. "I like my art to make me feel good," Brandt said. "I don't want a piece of art to make me depressed."