Swiss Institute 30th Anniversary Benefit Dinner & Auction | ArtNews
Nov 11 2016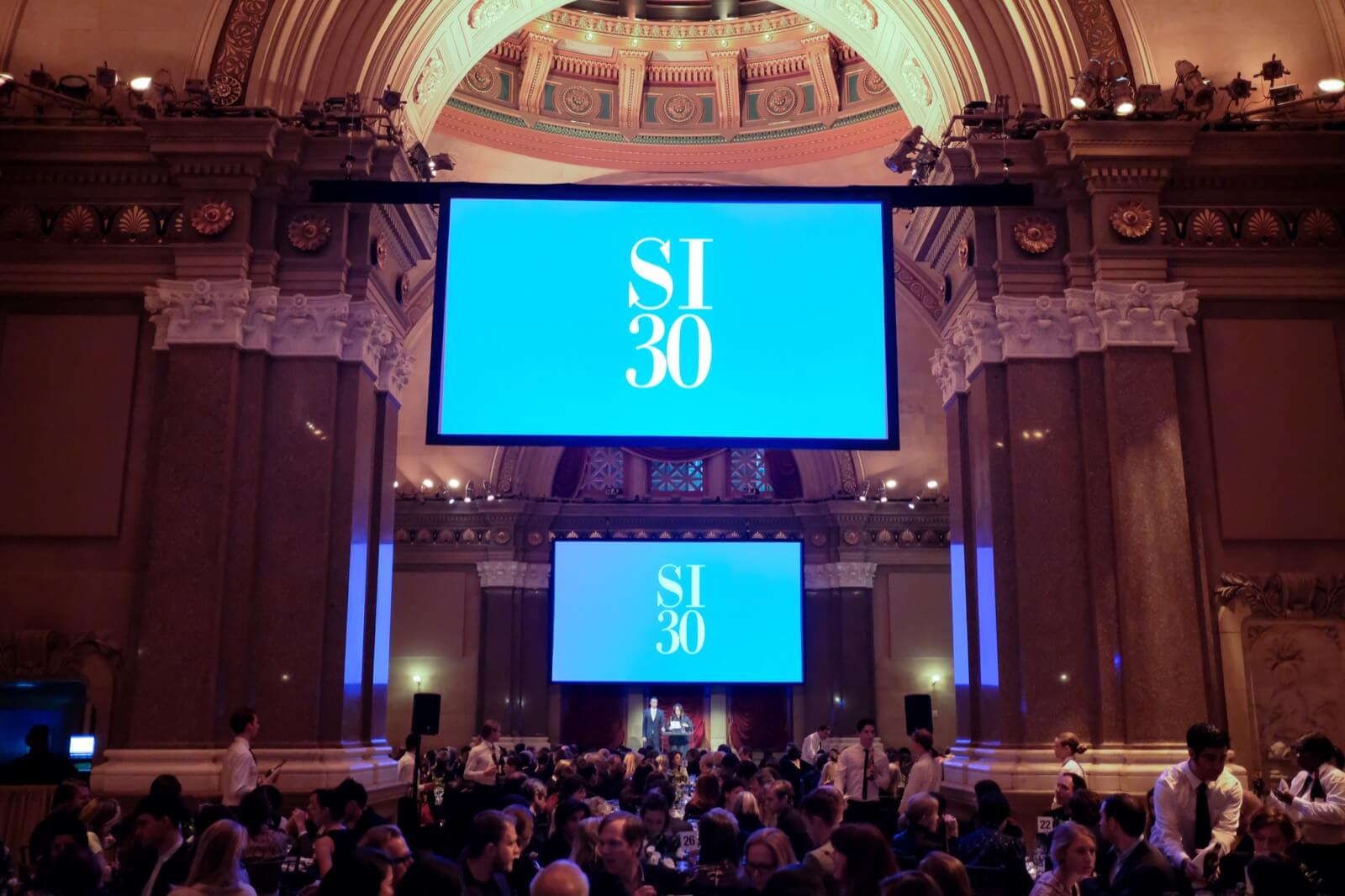 On Thursday, in the basement of the Williamsburgh Savings Bank, an event space in Brooklyn where the Swiss Institute was having its annual benefit dinner and celebrating its 30th anniversary, one dealer told me that an art handler had asked him how his week had been.
"That's kind of an unconscionable question," he said. "Jesus—how has my week been?"
An artist said she had not been sober since Tuesday. A collector said he was kicking himself for giving all that money to the Hillary Clinton campaign, money down the toilet.
"I could have been having martinis at the White House with Steve Mnuchin," the collector said, referring to President-Elect Donald Trump's campaign finance chairman and a favorite to be named Treasury Secretary (also the son of Mnuchin Gallery founder Bob Mnuchin).
One art advisor who had just returned from ART021 Shanghai said she was stuck in the airport when news was coming in, only to be comforted by her boss, who insisted, coldly, that this would be good for the market.
And when a certain art fair director proclaimed that he intended to make this a politics-free night, a curator came up to us and said, "Welcome to the end of America."
This was the scene at last night's annual fundraising gala for the beloved art space, which served as an attempt to return to normalcy after the calamitous results of Tuesday's elections. It's not our practice to run a bunch of anonymous quotes in party reports, but it seems more important right now to impart, unfiltered, the tone of these monied social events than to cajole people into saying more anodyne things on the record. But for the record, the tone was extremely dire—a return to normalcy won't be happening anytime soon.
And yet, the turnout was impressive, perhaps because everyone had gotten to the point where they thought going out would distract them, or at least allow for commiseration among like-minded folk. (There is that very bleak silver lining that the art market may benefit from all this, but that would only really affect the upper, upper echelon, and that's not quite consolation for most.)
It's also possible they came simply because they wanted to support Swiss Institute, which is raising money for its new space in the East Village—at one point a video presentation showed director Simon Castets and board chair Maja Hoffmann in white hard hats going to work on building out the space, which used to be a Chase bank.
Hoffmann addressed the election in her opening remarks, because there was no point ignoring it, but spun it into another reason to support places like Swiss Institute.
"It's heartening to see so many of you here, in spite of recent events," she said. "We believe in a bright future for the institution. We believe it is our obligation to give artists a platform to fight prejudice and combat ignorance. We intend for Swiss Institute to be a bastion for this and we hope you will join us."
The night was honoring gallerist Eva Presenhuber, longtime trustee Fabienne Abrecht, and the artists Olivier Mosset and Jordan Wolfson, who gave a rousing speech when he was asked to address the crowd. When he came to the pulpit, he asked everyone who is not an artist to stand up.
"Look around at the artists sitting at your tables," he said to the gala dinner. "We live in wild times now, and these people sitting down, these are the people who are going to be holding up a mirror to culture, these are the people who are going to show you the world, these are the people who are going to see the world."
There was a video in which the likes of John Armleder, Frank Stella, and Karl Holmquist all wished Swiss Institute happy birthday. And then Simon de Pury offed works in a benefit auction, doing his routine of walking around the room, goading collectors to bid, and then announcing to the crowd who's bidding—that is a big no-no at real auctions but a preferred methodology at benefit ones. (The art advisor Lisa Schiff bought a Cindy Sherman and a Ugo Rondinone.)
And then Dominique Lévy worked the crowd asking for donations, which she hasn't done in some time, as she left the auction world nearly 15 years ago. All in all, the Swiss Institute raised somewhere in the mid-to-high six figures, which is a rare cause for celebration in these trying times. And then afterward, a big part of the crowd continued on to have drinks across the street at Baby's All Right. Much better than having martinis with Steve Mnuchin in Donald Trump's White House.