Shen Xin: ས་གཞི་སྔོན་པོ་འགྱུར། (The Earth Turned Green) | AnOther
Jul 28 2022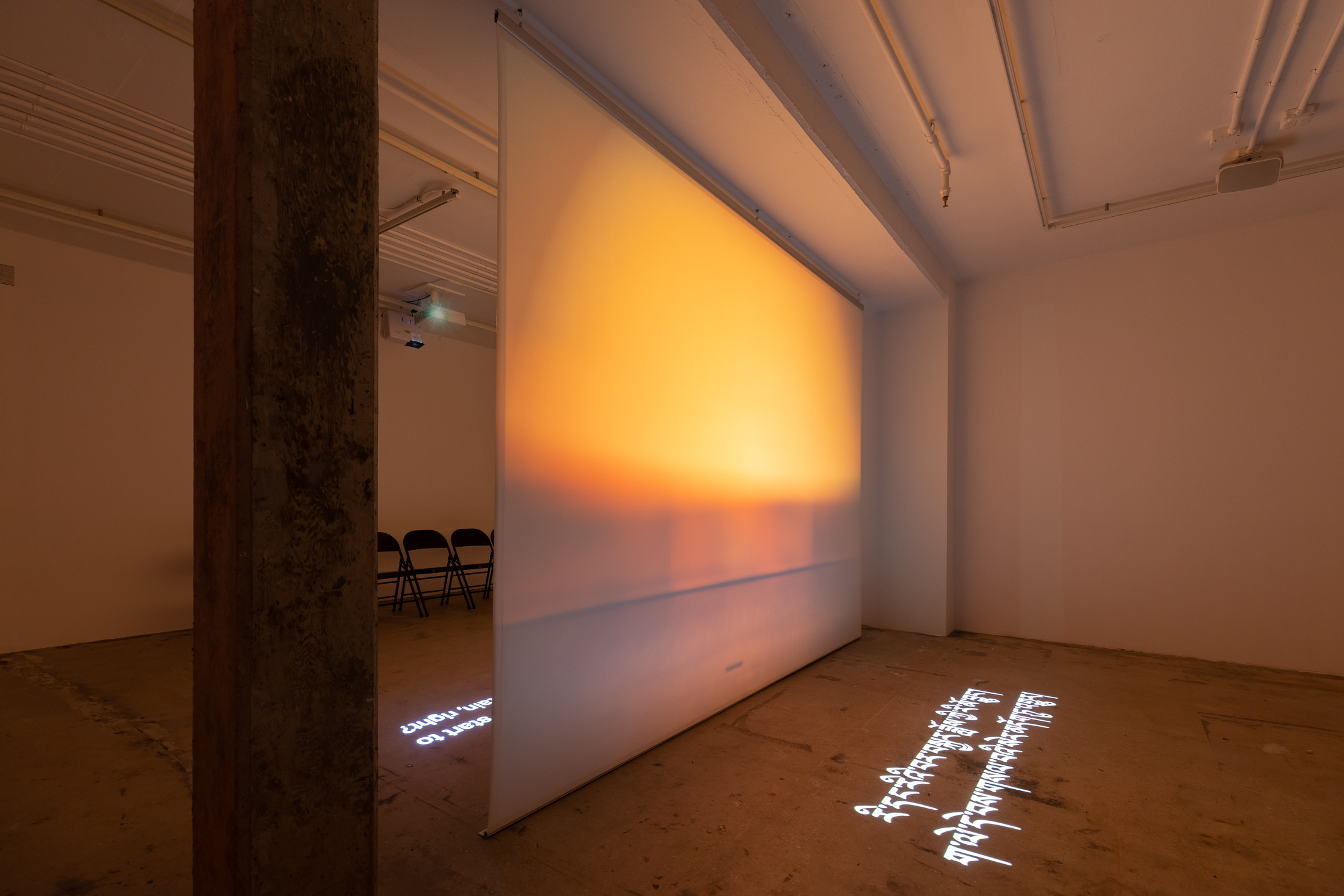 Art In Relation: how can art allow human beings to live together sustainably and in relation to one another? In this series, Chinese-Canadian curator and writer Kate Wong speaks to artists working across performance and film about the role of storytelling in their practices, and about creating work that allows us to come together in a world that tries its very best to keep us apart.
Shen Xin creates moving image installations and performances that empower alternative histories and narratives. Examining how emotion, judgement and ethics are both produced and articulated through subjectivity, their work focuses on the complex interpersonal and political narratives that govern contemporary life. Offering up the opportunity to reflect and to seek spaces of belonging, their practice embraces the multiplicity of identity, exploring the potential relations that exist outside of nationalistic belonging.
ས་གཞི་སྔོན་པོ་འགྱུར། (The Earth Turned Green) is a multi-channel film installation that centres restorative practices drawn from the Tibetan language. Consisting of a three-channel video and sound installation, this new commission – currently on view at Swiss Institute in New York – is conceptually and visually layered in its approach to thinking through performativity, land and family histories. The work was created together with lighting technician Kyle Gavell and Shen's Tibetan teacher and PhD candidate སྐྱིད་དར་འཛོམས། Ji Ta Zong.
In the development of the work, Shen first wrote directions for Gavell to develop a durational lighting installation inside an unused theatre, that would represent a day's passing in each of the four seasons. The artist then transcribed what they saw visually on stage into a text in Mandarin, which was then translated by Ji into Tibetan. This translation served as the foundation for a series of twelve Tibetan language lessons during which Shen and Ji, in both Mandarin and Tibetan, discuss the collaboratively-formed text in a philosophical and nuanced manner.
ས་གཞི་སྔོན་པོ་འགྱུར། (The Earth Turned Green) as both an installation and performance poses questions around the fluid impermanence of language and what can arise within the processes of translation, especially when there are multiple perspectives involved. Shen's work opens up their own personal and family history and roots it within a polyphonic context, one that allows for healing and the formation of new connections. Drawing from Shen's text, in this process: they merge together, one cannot tell where one starts or where the other ends. 
Related Exhibitions