PAVILLON DE L'ESPRIT NOUVEAU: A 21st Century Show Home | Purple
Oct 09 2015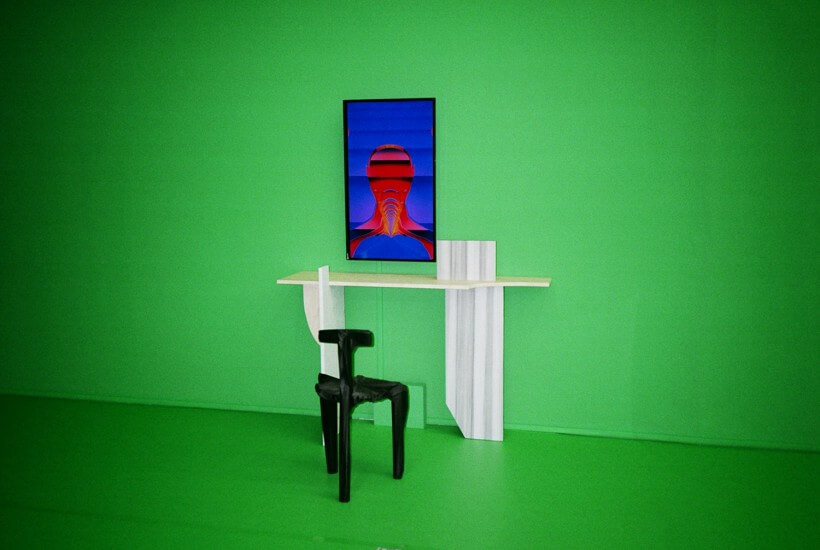 2ND EDITION "PAVILLON DE L'ESPRIT NOUVEAU: A 21ST CENTURY SHOW HOME" CURATED BY FELIX BURRICHTER AT THE SWISS INSTITUTE, NEW YORK
Curated by FELIX BURRICHTER, the editor and creative director of design magazine PIN–UP, the exhibition "Pavillon De L'Esprit Nouveau: A 21st Century Show Home" channels the visionary irreverence of LE CORBUSIER for a 21st century take on domesticity.
When Swiss-born architect LE CORBUSIER participated in the 1925 Paris Exposition des Arts Décoratifs, his contribution – the original Pavillon de l'Esprit Nouveau – caused an uproar among the fair's organizers. In a commercial trade show intended to facilitate the promotion of the Art Déco style, his aesthetic was dismissed as antithetical. In retrospect, however, Le Corbusier's Pavillon de L'Esprit Nouveau acted as a manifesto that introduced revolutionary design concepts, such as building standardization, mass-production as it applies to furnishings and interiors, and the mechanization of the home. These ideas would resonate for decades to come, largely influencing post-war housing schemes and décor throughout the rest of the 20th century.
In homage to the original Pavillon de l'Esprit Nouveau, Burrichter's exhibition acts as a conceptual show home for the 21st century. Ninety years after the original debuted in Paris, this contemporary PAVILLON DE L'ESPRIT NOUVEAU explores new modes of domesticity, as well as innovation in furniture design, where craft co-exists with computational expertise. The exhibition features over 30 international designers and artists, most of whom are participating with specially commissioned works. All featured pieces bear key elements in either fabrication or material that highlight industrial progress made in the last 15 years such as laser-cutting, 3D-printing, advanced LED-technology, non-woven textiles, and ultra-light carbon-fiber.
In addition to serving as a platform for new design, PAVILLON DE L'ESPRIT NOUVEAU is also an interactive, architectural experience. Divided into softly delineated zones, each increasing in levels of privacy, the exhibition design by architect and artist Shawn Maximo makes use of digital rendering technology and Chroma key compositing. The 21st century show home incorporates scenarios of different domestic environments, exploring the blurred lines in a culture of digital escapism and surveillance. In the characteristically confident words of LE CORBUSIER, the Pavillon's 2015 iteration at Swiss Institute aims to capture "a turning point in the design of modern interiors and a milestone in the evolution of architecture."
The exhibition includes works by LINDSEY ADELMAN, NANU AL-HAMAD, ARANDALASCH, ALESSANDRO BAVA, JOSH BITELLI, CAMILLE BLIN, LAURELINE GALLIOT, KONSTANTIN GRCIC, PAUL KOPKAU, KRAM/WEISSHAAR, JORIS LAARMAN, MAX LAMB, LE CORBUSIER, PIERO LISSONI, PHILIPPE MALOUIN, SHAWN MAXIMO, JASPER MORRISON, JONATHAN MUECKE, MARLIE MUL, IFEANYI OGANWU, LEON RANSMEIER, SEAN RASPET, JESSI REAVES, GUTO REQUENA, RO/LU,ROSSI BIANCHI, JULIKA RUDELIUS, SOFT BAROQUE, ROBERT STADLER, IAN STELl, KATIE STOUT, ELISA STROZYK, STUDIO DRIFT, PATRICIA URQUIOLA, CHRISTIAN WASSMANN, and BETHAN LAURA WOOD.
Photo Sasa Stucin
Related Exhibitions