Jasper Spicero: Centinel | Cura.
Mar 07 2019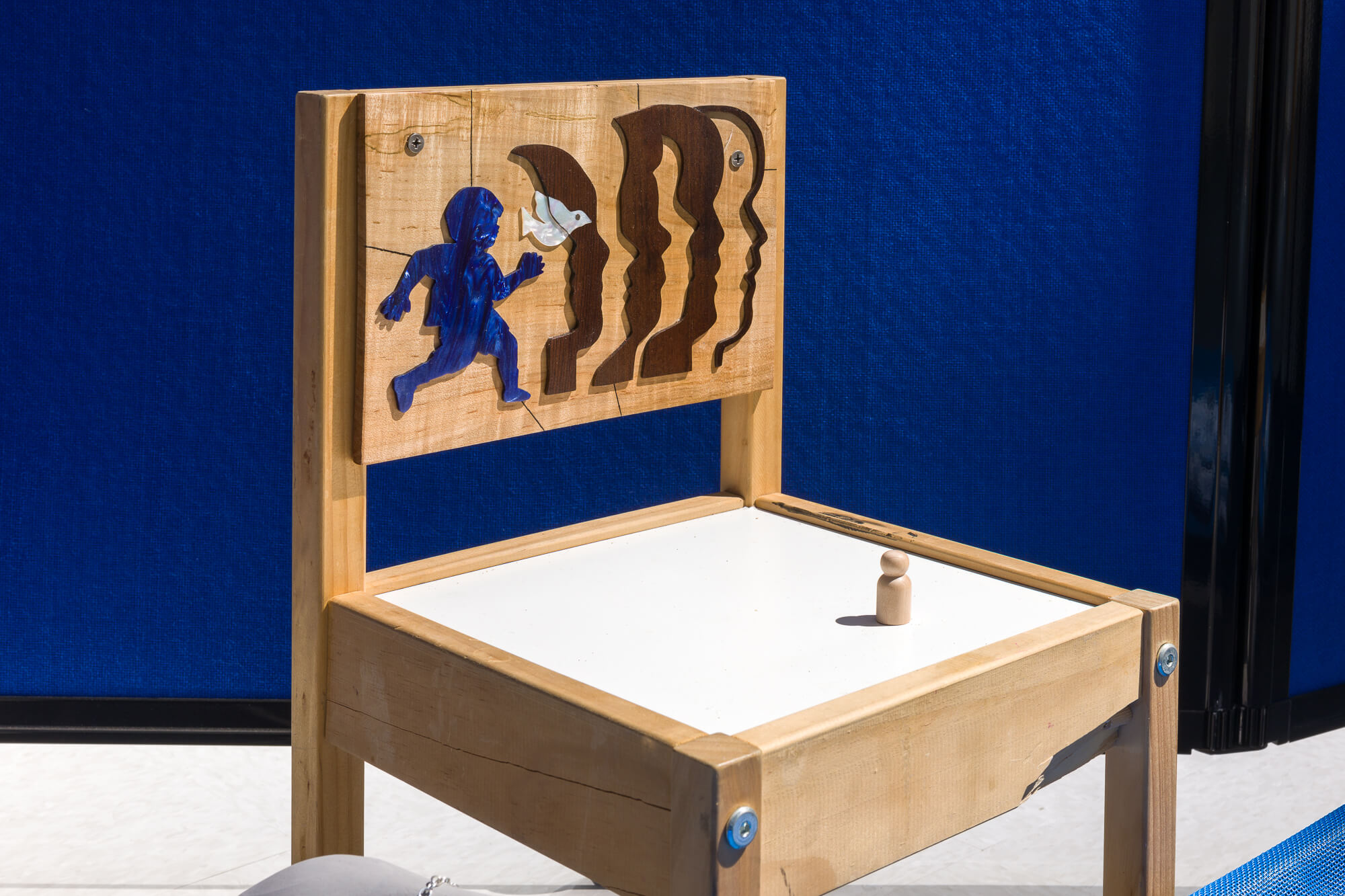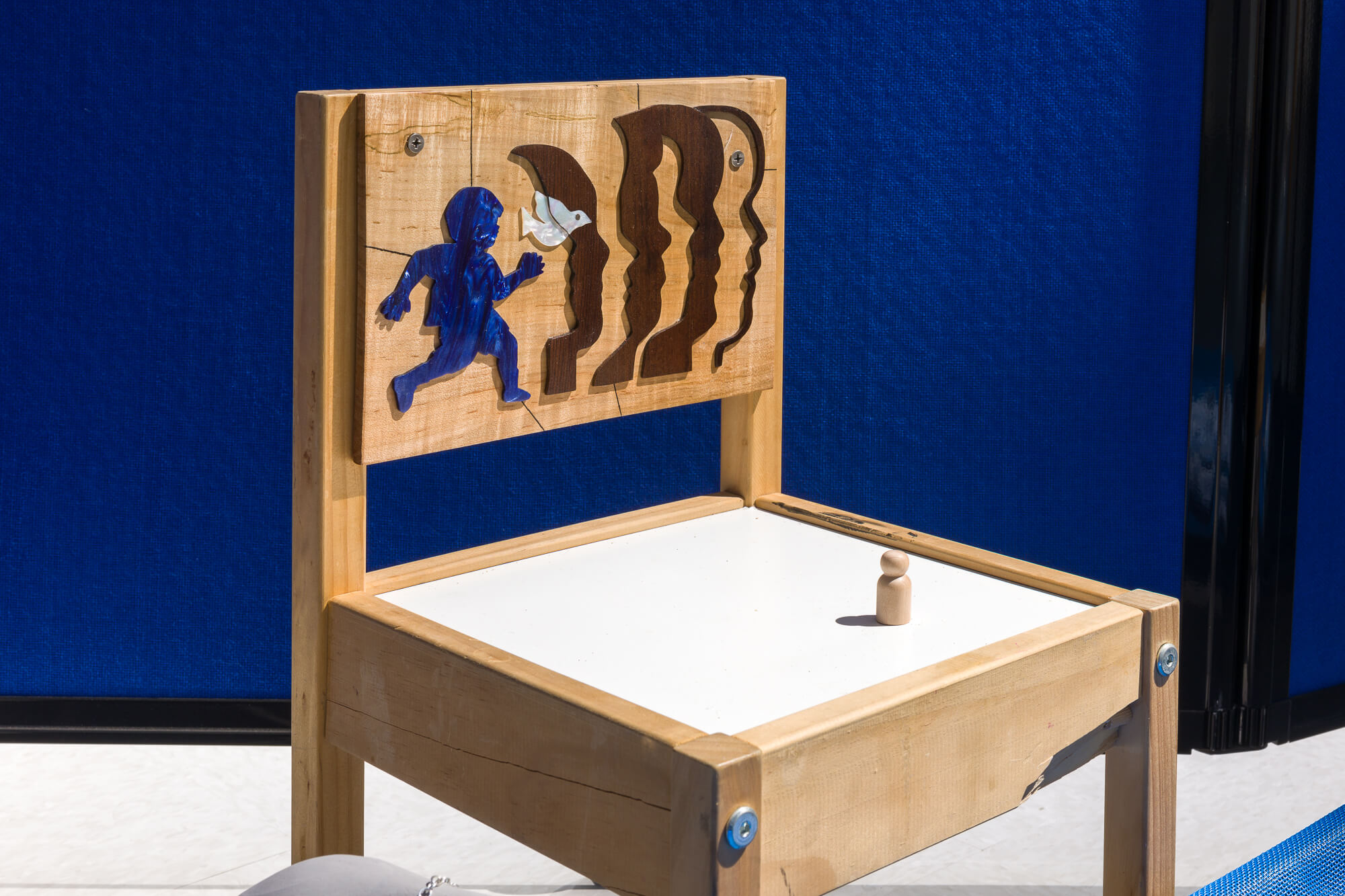 Spicero's multifaceted installations are aesthetically unified by a subdued, bluish palette, and often include craft objects such as hand-beaded jewelry and crocheted doilies, in combination with answering machines, webcams and other electronics from the recent past. At SI, Spicero has created a new site-specific environment designed to conjure a scholastic setting, suffused with themes of containment, secrecy and flight. The installation evokes scenes from the artist's new moving image work,Centinel (2019), which is screened on a monitor in the space.
Recently, Spicero discovered a collection of music and poetry in an online trance music forum that was made by a school friend who passed away in 2009. This serves as the starting point for Centinel. The military associations with the friend's username, DJ Sentinel, as well as themes of addiction, recovery and family trauma, inspired the artist to create a surreal soap-operatic narrative video work. In the pastoral surroundings of Marydell Faith and Life Center in Nyack, NY, characters dressed in American Civil War era dress play scenes of surreal and ambiguous family conflict. Arguing over the installation of a new security system, the characters attempt to free themselves and each other from re-enacting cycles of the past, as they move between moments of melodrama, dread and velveteen sadness. The narrative is interspersed with footage of a handbell ensemble at Visions at Selis Manor, a center for the blind in Manhattan, who perform using vibrating wristbands programmed to a score. They are accompanied by "angels" who appear to communicate between the two settings using glowing flip phones.
Throughout the gallery are new sculptures featuring characters and themes from the video. Several of the sculptures hide or disguise other elements, such as works that combine collapsible chairs with wooden inlay portraits and an assemblage including concealment furniture, a specialist type of design in which firearms can be hidden. They are adorned with smaller objects and imagery consistent within Spicero's work: flightless birds and butterflies, delicate garments, and architectural elements that highlight the accessibility and inaccessibility of others' experiences.
On the occasion of Centinel, Spicero has produced a soundtrack to the exhibition in an edition of 100. The numbered and signed CDs come with an insert designed by the artist that folds out into a double-sided poster.
Related Exhibitions