Franz Gertsch: Polyfocal Allover | The New York Times
Oct 31 2018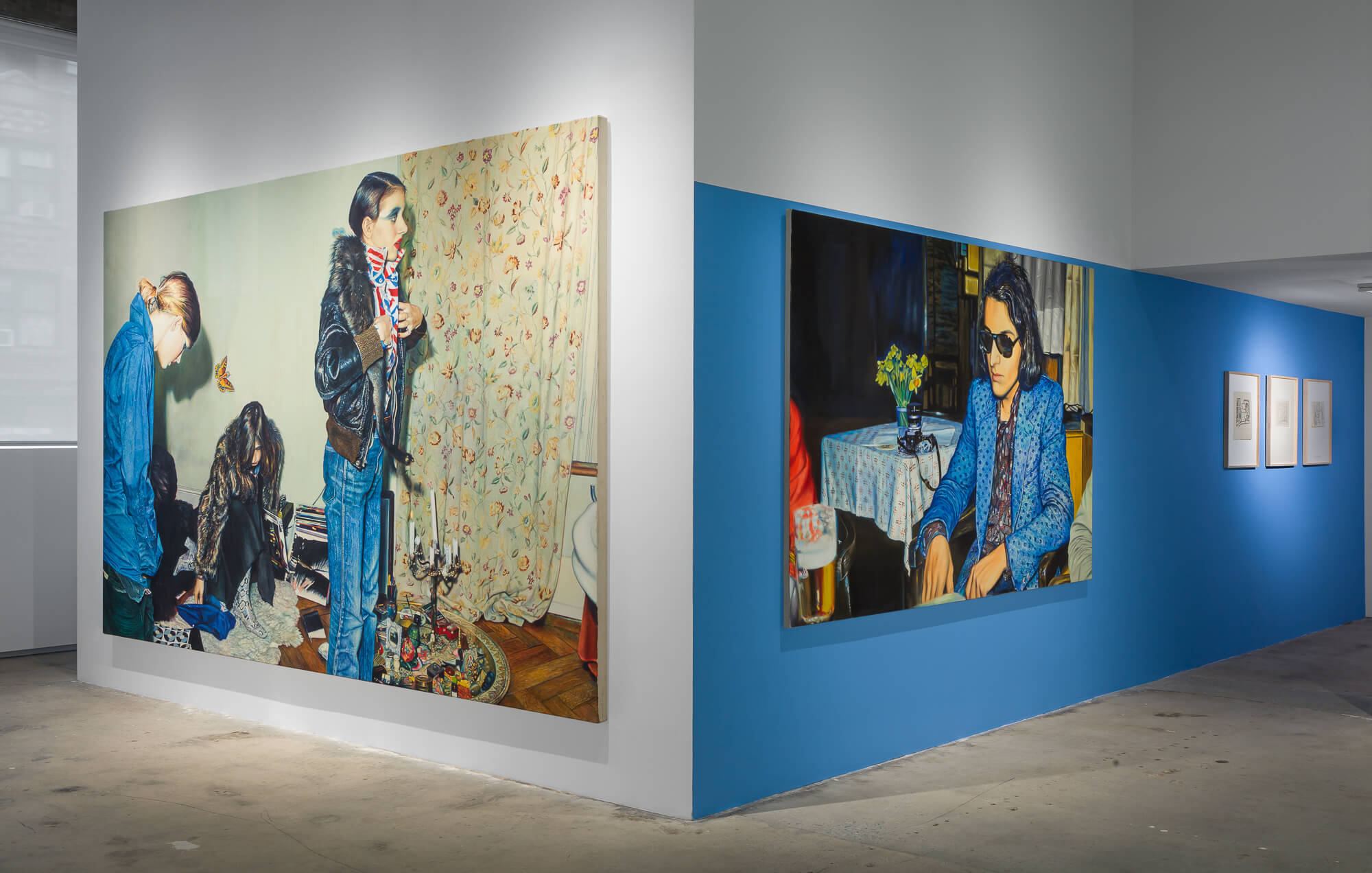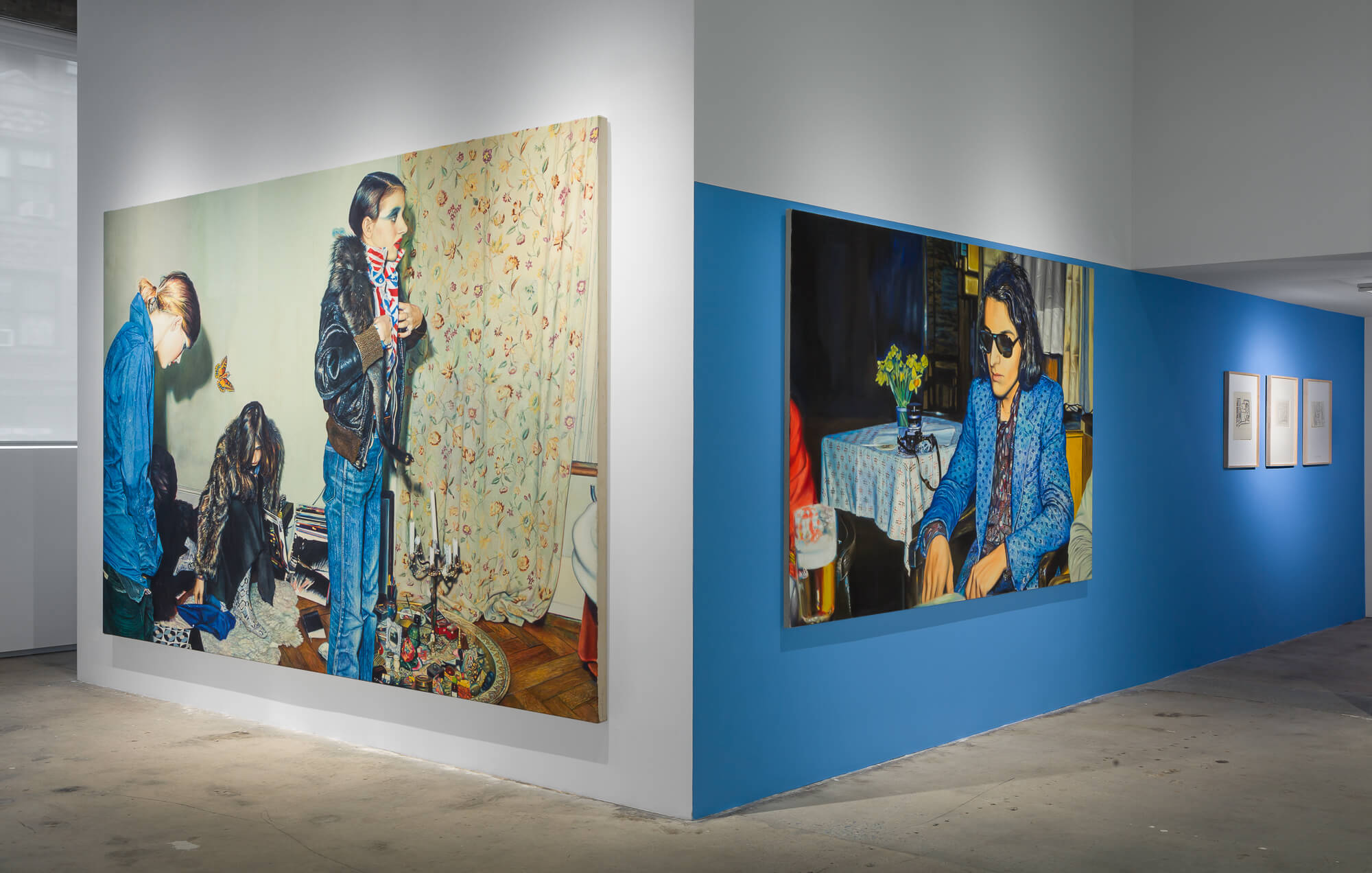 A high point for photorealism, a movement that examined the relationship between photography and painting, might have been "Documenta 5" (1972), the international exhibition in Kassel, Germany. That show included paintings by American artists like Robert Bechtle and Richard Estes, but also the Swiss painter Franz Gertsch, whose "situation portraits" of young people living in a commune in Lucerne, Switzerland, in the 1970s is featured in "Polyfocal Allover" at the Swiss Institute.
Where American photorealist painters offered a kitchen-sink realism reflecting Vietnam War-era pessimism, Mr. Gertsch's subjects are lighter and more glamorous. "Portrait of Urs Lüthi" (1970) captures its artist-subject in a fabulously patterned blazer and dark sunglasses. A camera sitting next to him on the table is like a detail in a Dutch still life painting. "At Luciano's House" (1973), depicts young women changing for a party; a butterfly floats inexplicably through the interior composition.
Stark shadows behind the figures in the paintings reveal the flash Mr. Gertsch used to photograph his subjects in preparation for his paintings. Look closer and you see the diffusion of light and color across the large canvases, updating the pointillist experiments of artists like Jan Vermeeror Georges Seurat — but also foreshadowing the grainy effect of filters on contemporary photographic platforms like Instagram.
Photography inspired 19th-century European painters like Gustave Courbet and Edgar Degas, who were fascinated by the banal posing, flattening, and cropping in technical images. Mr. Gertsch updated this,bridging the gap between color snapshots and painting. But he also predicted our own moment, when people spend huge amounts of time capturing idealized everyday worlds to upload to a vast reservoir of photography. Few of those images will endure like these masterly paintings, which dissect and reproduce the effects of photographic light and vision. MARTHA SCHWENDENER
Related Exhibitions