Beneath Tongues, curated by Sable Elyse Smith | The New York Times
Mar 31 2022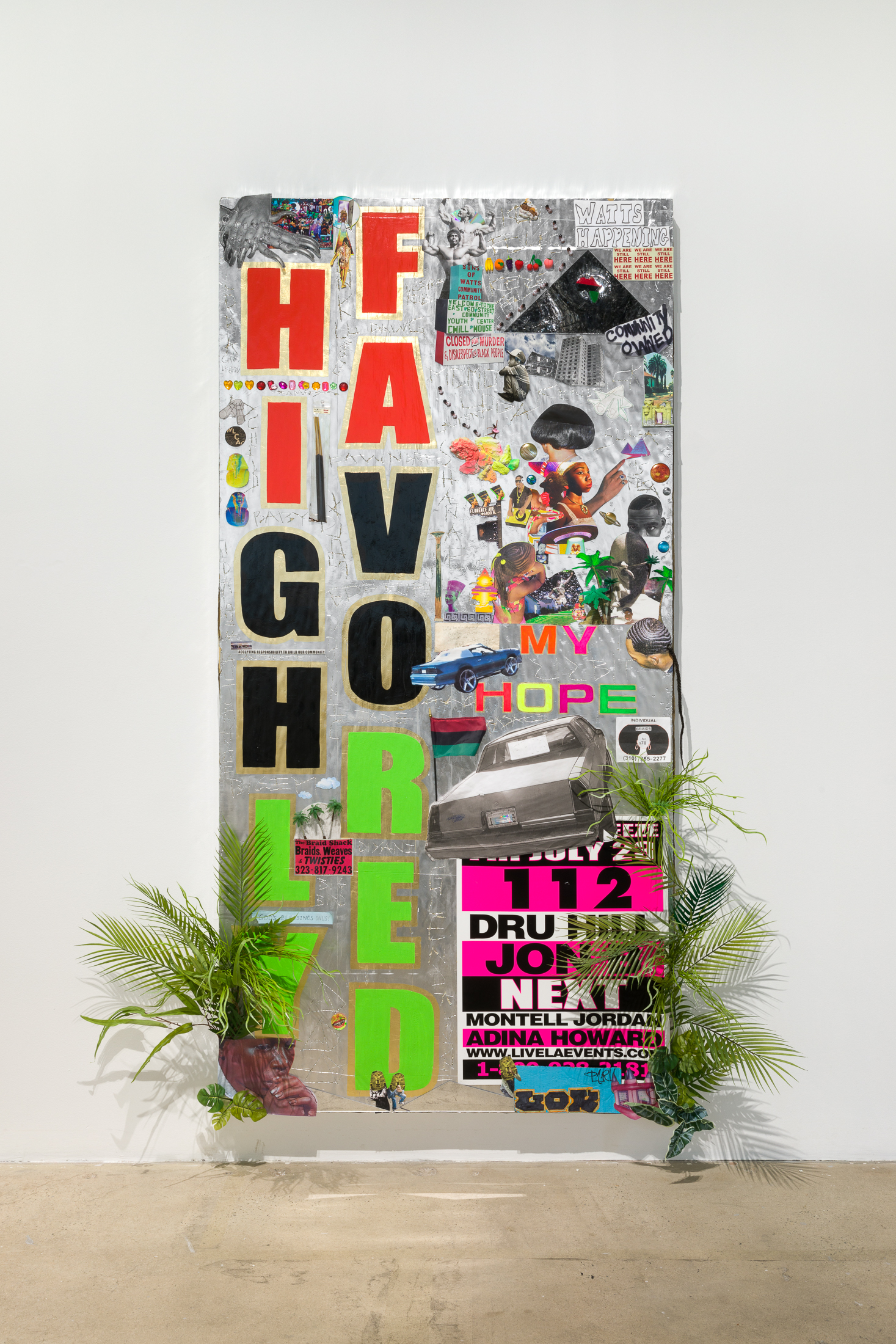 For the 6th edition of Swiss Institute's architecture and design series, the artist Sable Elyse Smith has assembled an exceptionally rich group show in which language, seen and heard, as image and sound, is the pivotal medium.
Smith understands language as having both entrapping and liberating potential. It's presented as an instrument of control in E. Jane's two-part video about Black femme divadom under surveillance. It's source of potential misunderstanding in Christine Sun Kim's translations from standard English into deaf signing. By contrast, hand-drawn images of household items are a way to catalog and savor the world in the art of Patricia Satterwhite, who died in 2016. And printed words are vehicles for political messaging in the large-scale collage by the Los Angeles artist Lauren Halsey.
Much of the language Smith has included is nonvisual, even nonverbal. A soundscape emanating from an assemblage by Cudelice Brazelton IV — a young artist to keep an eye on — is a kind of auditory argument between industrial clammer and rushing water. Three glass biomorphic sculptures by Lydia Ourahmane are equipped with mics to pick up the ambient sounds of the gallery itself. And the show's second floor is a wraparound wall of sounds and words, with a musical composition by Smith, the composer Tariq Al-Sabir, and the vocalist Freddie June and album playlists chosen by artists (Nikita Gale, Jacolby Satterwhite) available on headphones. Finally, for a words-only experience, pick up a booklet of commissioned texts by seven writers responding to the show and the stimulating ideas about looking and listening it's generating.
by Holland Cotter
Related Exhibitions