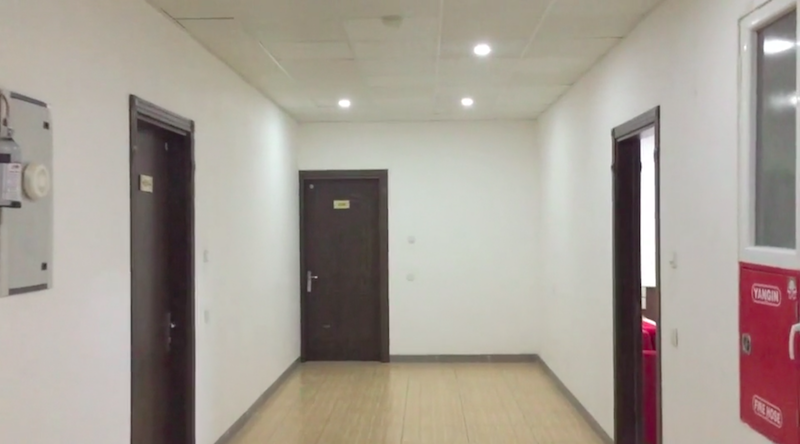 The next installment of SI's weekly moving image presentation features three videos by artist Lena Youkhana that depict interior tours. The first, Srud Office/ Motel/ Erbil, was included in the group exhibition READYMADES BELONG TO EVERYONE, which inaugurated our space at 38 St Marks Pl. In the found footage, an anonymous camera operator silently pans across a small motel room housed in an office building in Erbil. This video is accompanied by two earlier works in which Youkhana sourced existing footage advertising houses for sale in the Dora neighborhood of Baghdad and in Cairo. Removed from their original promotional context, these videos instead become surreal architectural and character studies that suggest a parallel to the artist's own exploration of media repositories.
This program is supported, in part, by public funds from the New York City Department of Cultural Affairs in partnership with the City Council. Special support is provided by Council Member Carlina Rivera.
Image: Lena Youkhana, Srud Office/ Motel/ Erbil, 2018. 1 min 41 seconds. Found footage. Courtesy of the artist.